Paperback 6-Book Set | 144 Pages
Each Book Includes 8 Pages of Literacy Activities with Digital Download
Share
Regular price
$23.95 USD
Sale price
$18.95 USD
Unit price
per
Sale
Coming Soon
Now on The Reading League's list of Decodable Text Sources!
The Word-Ending Spelling Patterns Beginning Reader Set is perfect for children who have mastered blending short vowel, digraph, and magic E words and are ready to learn more advanced spelling patterns. This 6-book, 144-page set is the fifth installment in Charge into Reading's Decodable Book Series and focuses on ending patterns including DGE, NK, and TCH as well as the ending sounds of Y, the FLSZ rule, and closed-syllable exceptions.
Six engaging and humorous word-ending pattern stories

 

that a beginning reader can ACTUALLY read.
Simple sentences:

 (

Holden got ahold of his colt. Fletch cannot snatch the ball. Midge steps past the hedge.)
Only 3 sight (high-frequency) words:

 for, her, you.

120 unique word-ending spelling pattern words.
Introduces new vocabulary:

 behold, bolt, dodge, hedge, mold, phony, plink, scoffs, sludge, snatch, swell, thatch



48 pages

 

of word-ending-specific literacy activities including decoding, phonemic awareness work, and spelling enable small groups to transition seamlessly from reading to practicing literacy skills.
Includes digital download of literacy activities.
Created and written by best-selling author Brooke Vitale and designed in consultation with Marisa Ware, MSEd, a LETRS, Top Ten Tools, and Orton-Gillingham-trained reading specialist and executive function coach. 
Each book in the Word-Ending Spelling Patterns set contains a word-ending-specific story, a complete word list, and 8 pages of word-ending-specific literacy activities. Books include The Fudge Judge: DGE Words Decodable Reader; The Shell: FLSZ Words Decodable Reader; That Stinks: NK Words Decodable Reader; The Pitch: TCH Words Decodable Reader; The Pony: Ending Sounds of Y Decodable Reader; and The Colt: Closed Syllable Exceptions Decodable Reader.
For purchase orders or orders of more than 6 copies of a set, email us at contact@chargemommybooks.com or call us at 1-203-295-4072.
Printed in the United States

All Charge Mommy Books are printed in the United States of America
Dedicated to Literacy

10% of net profits donated to literacy initiatives
View full details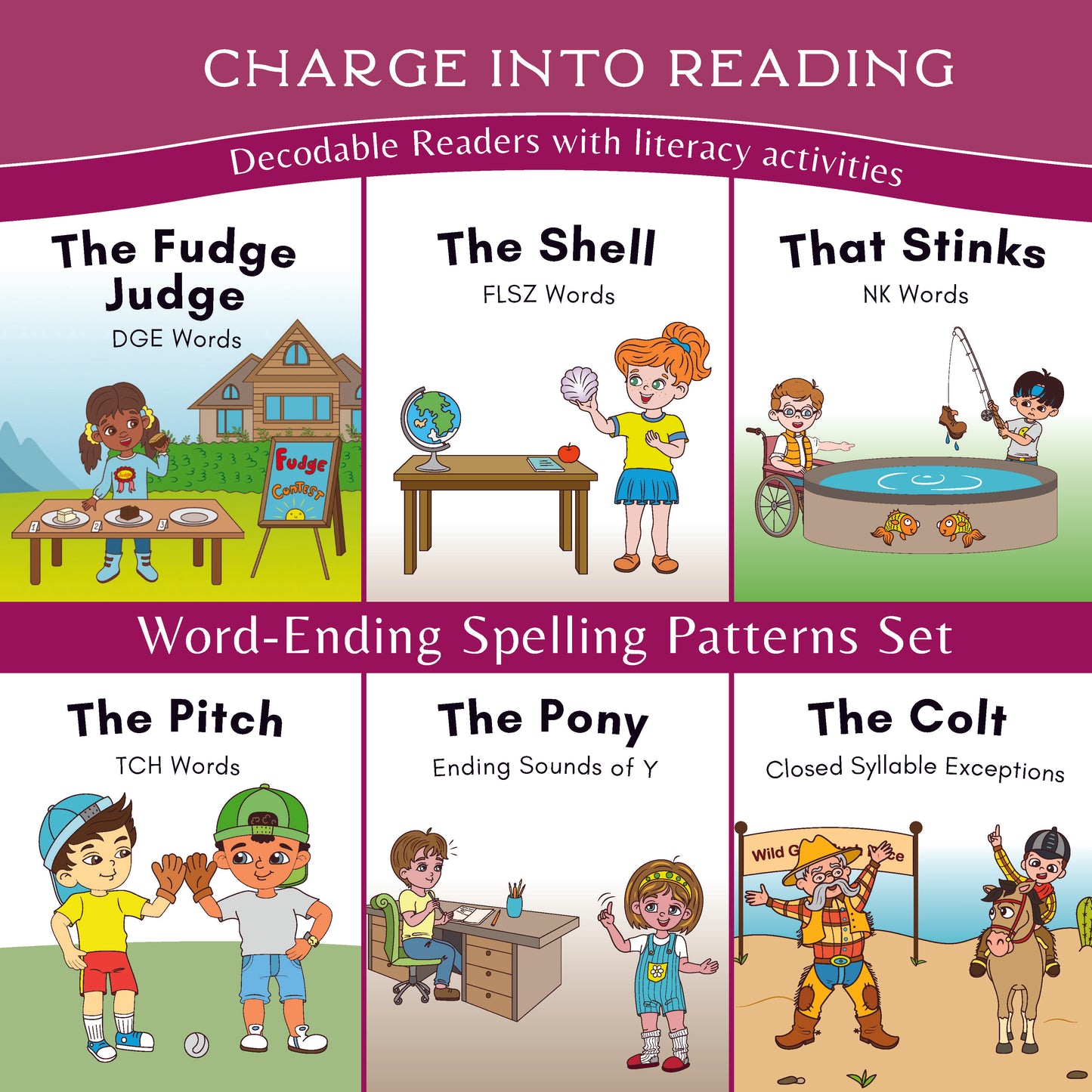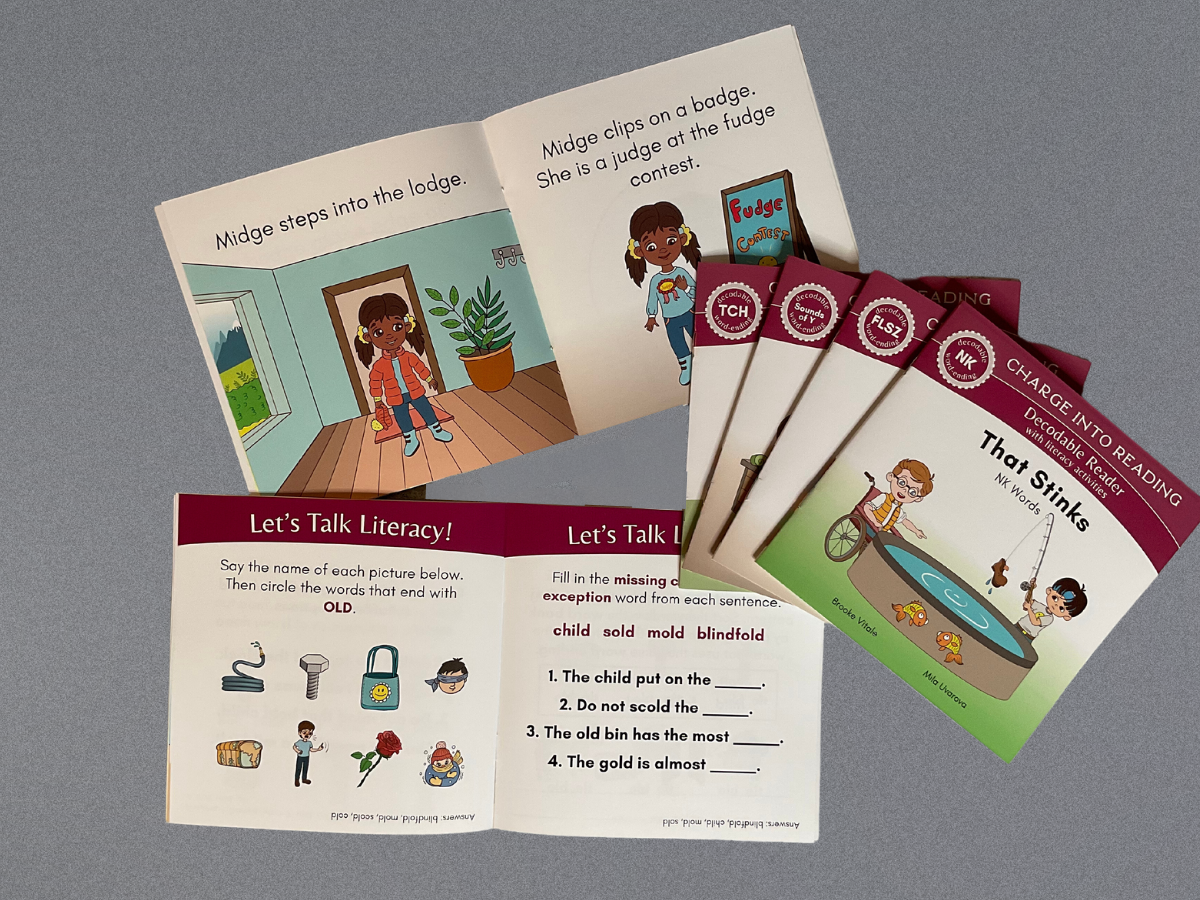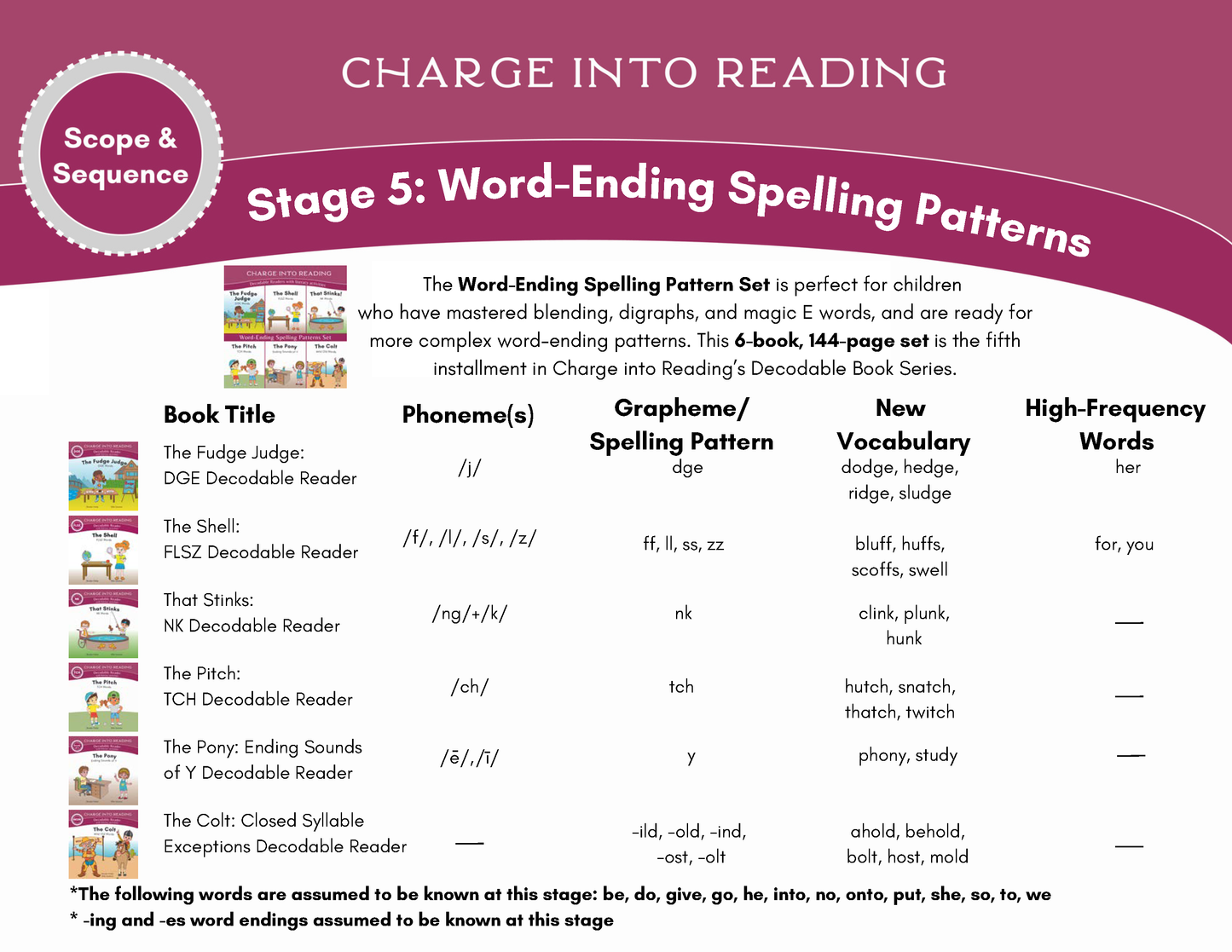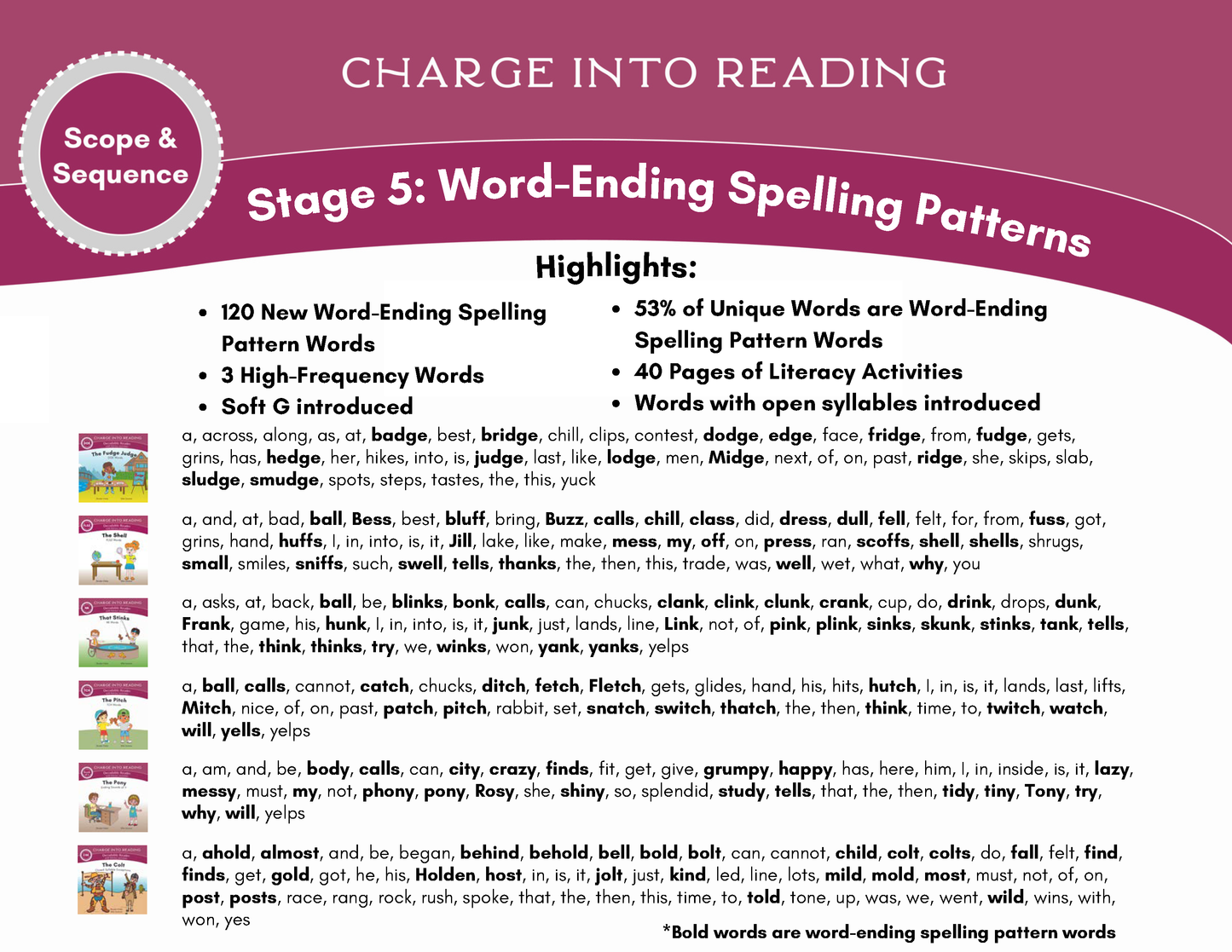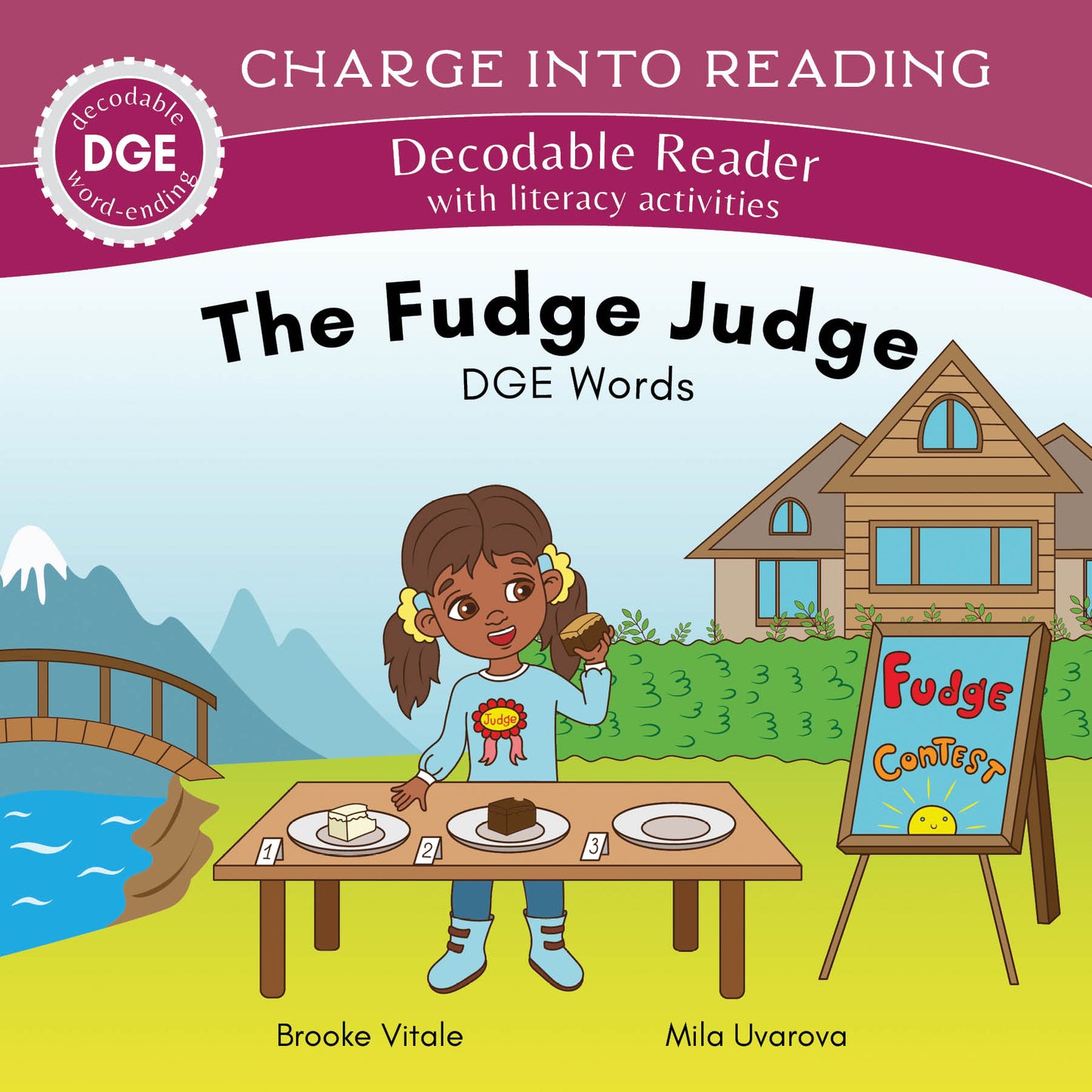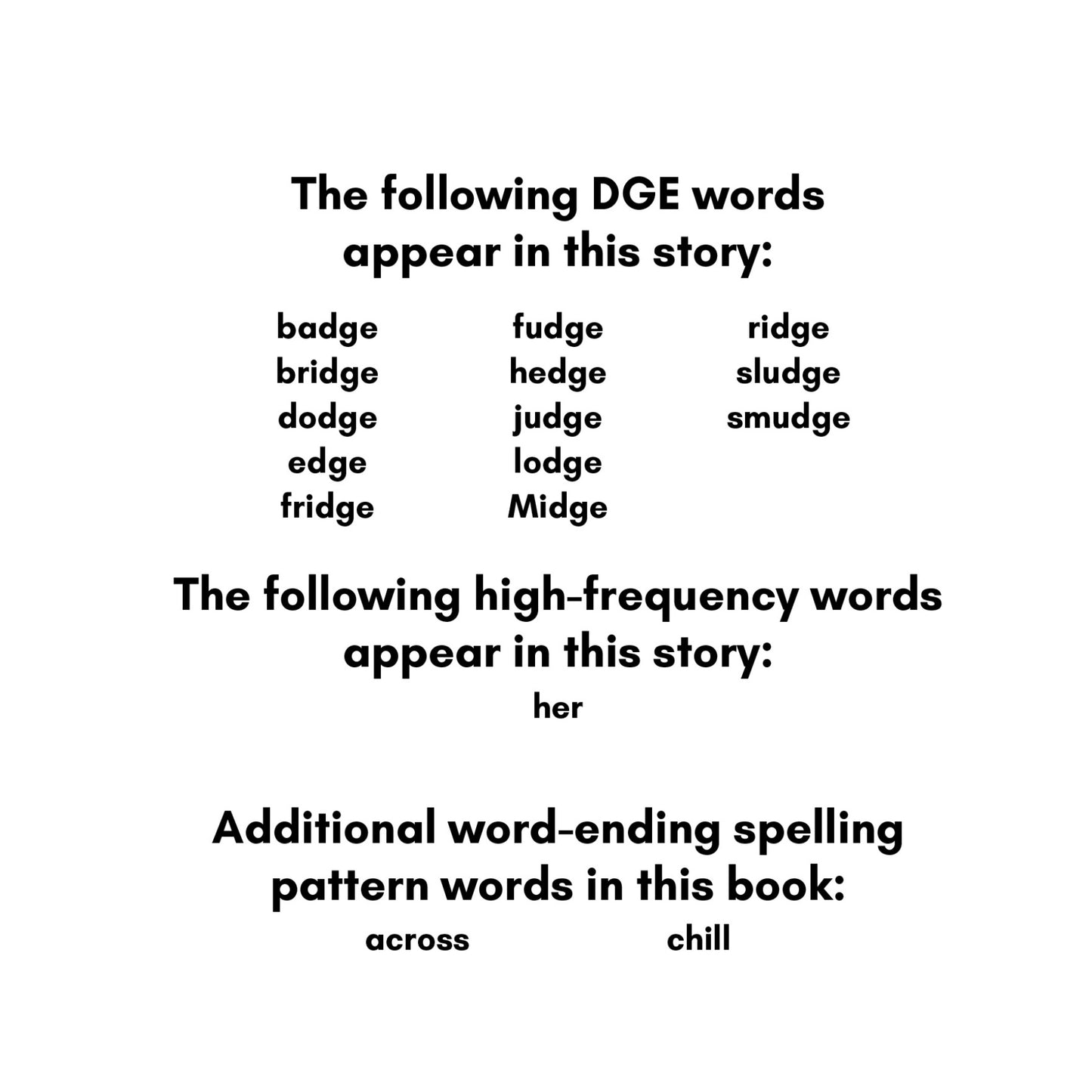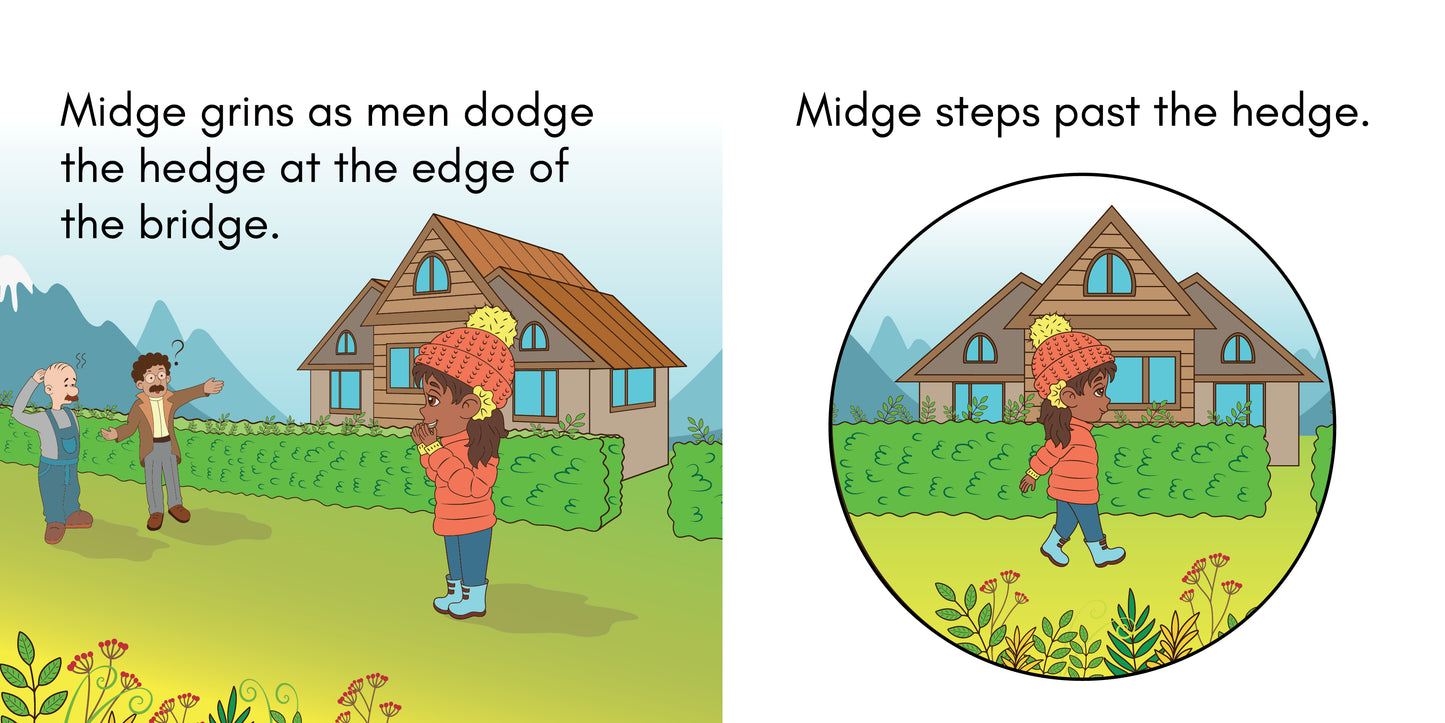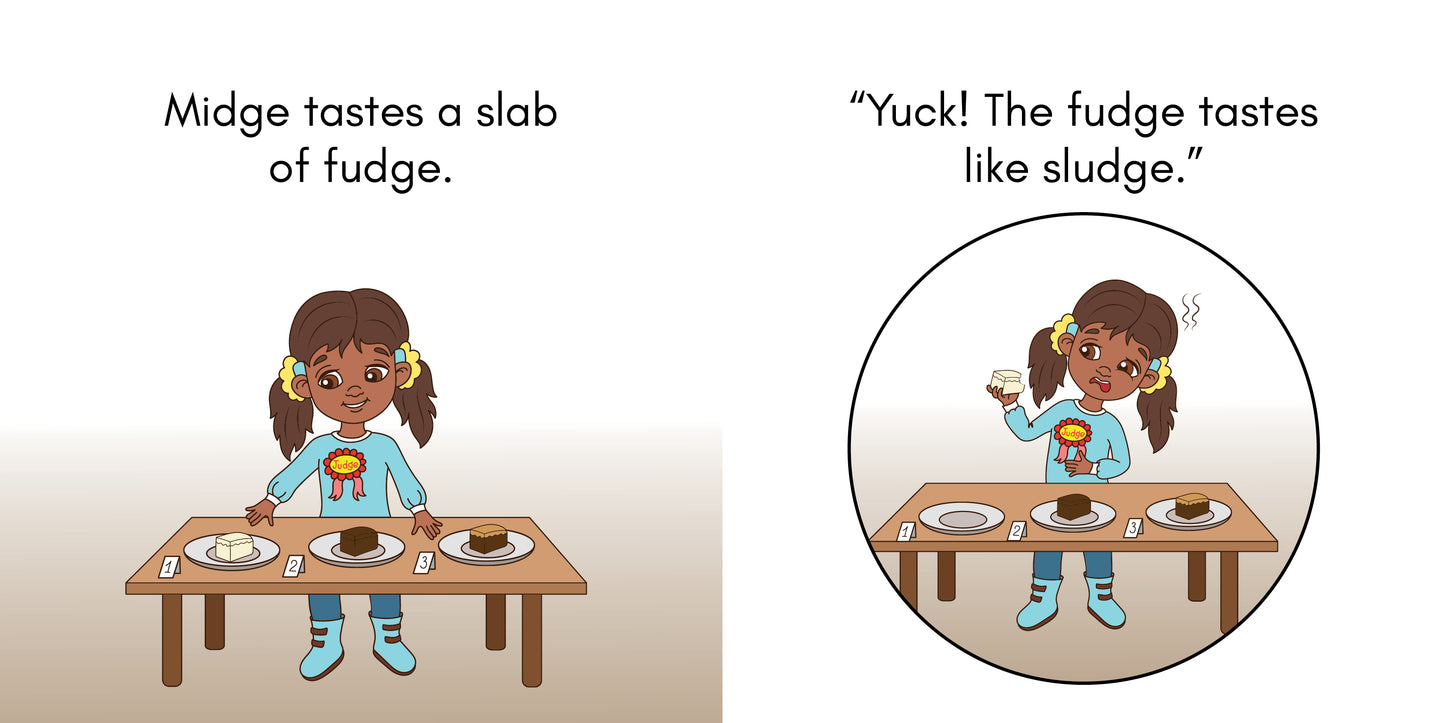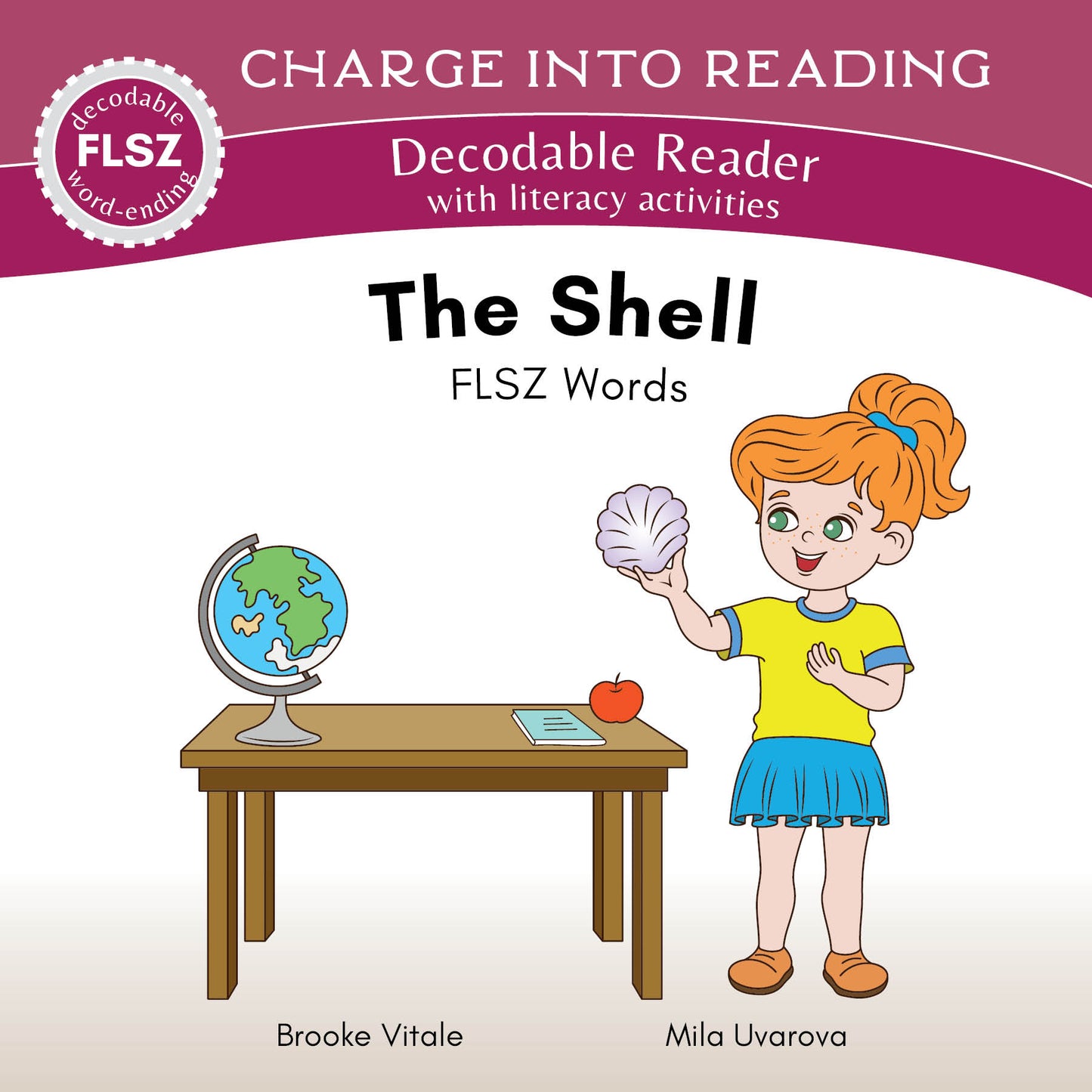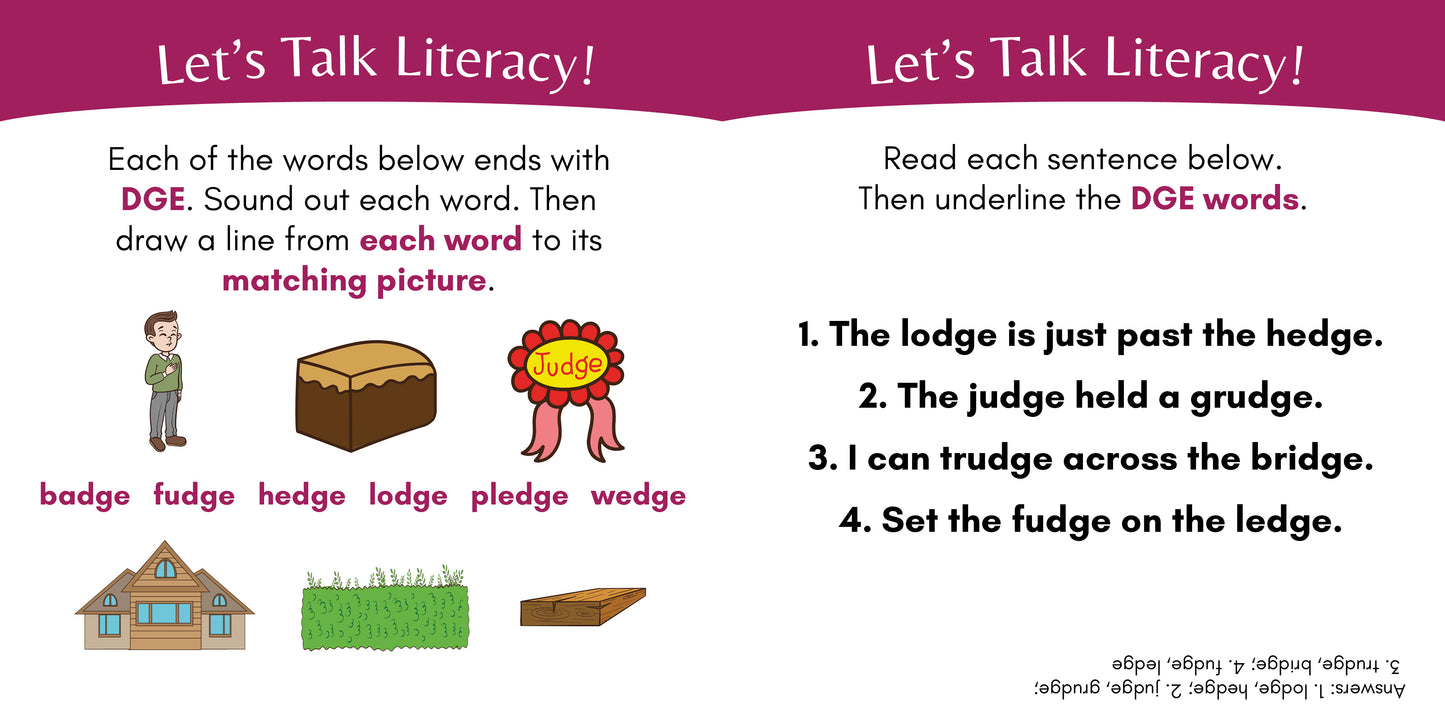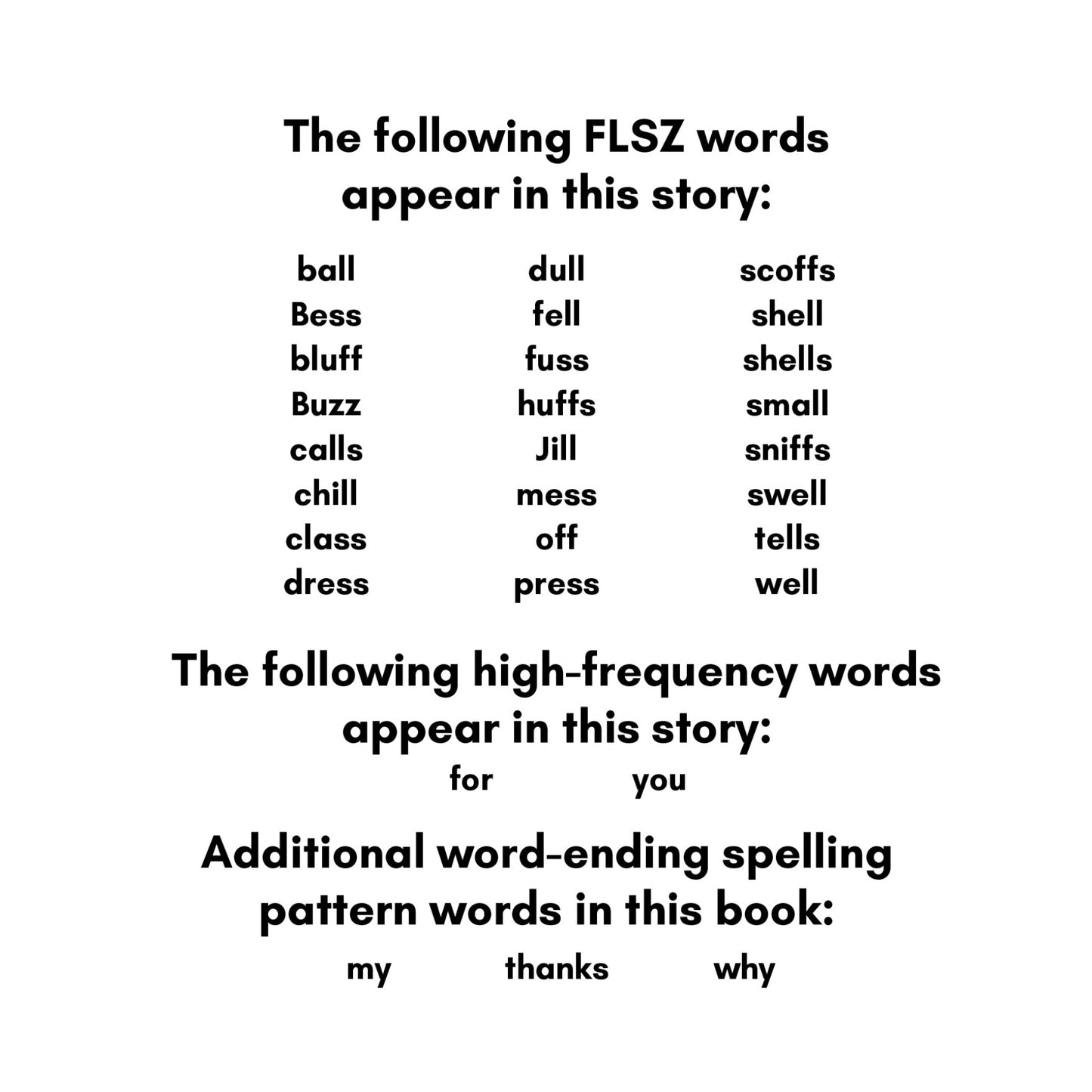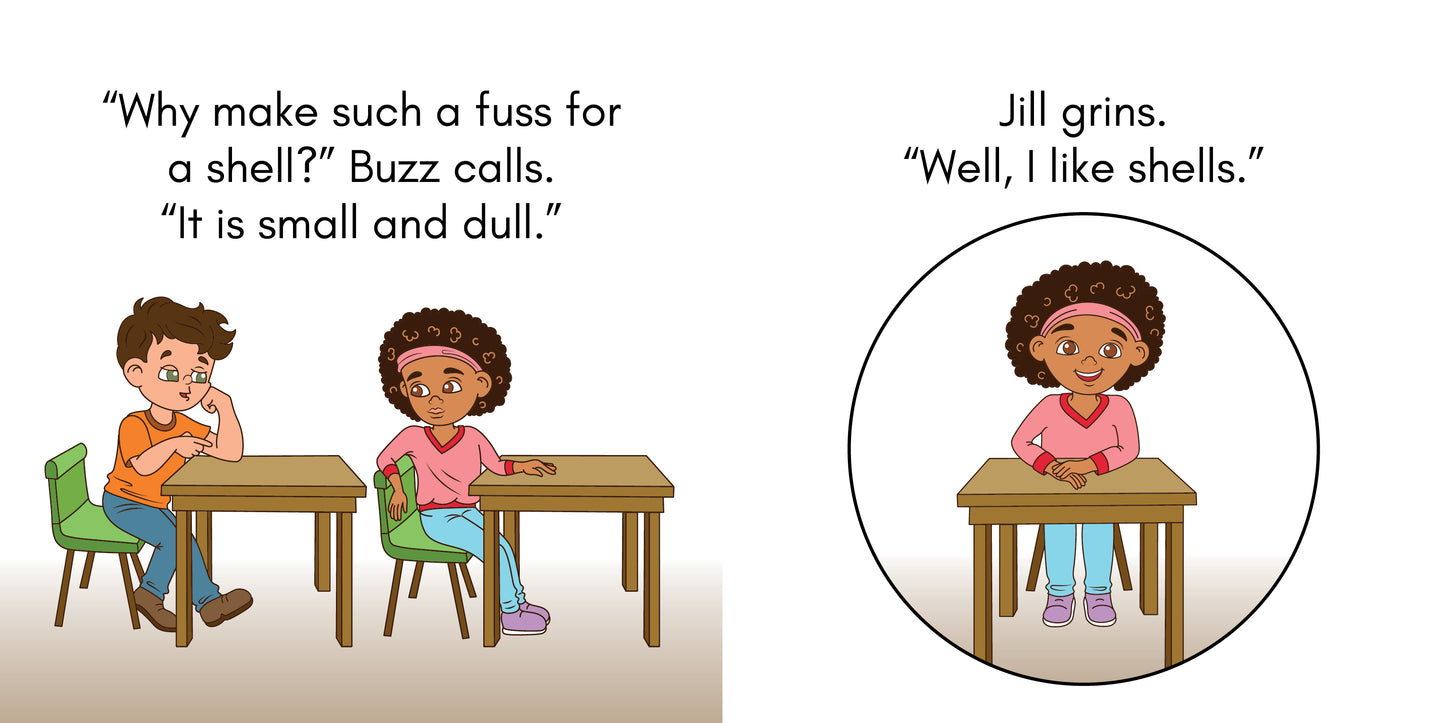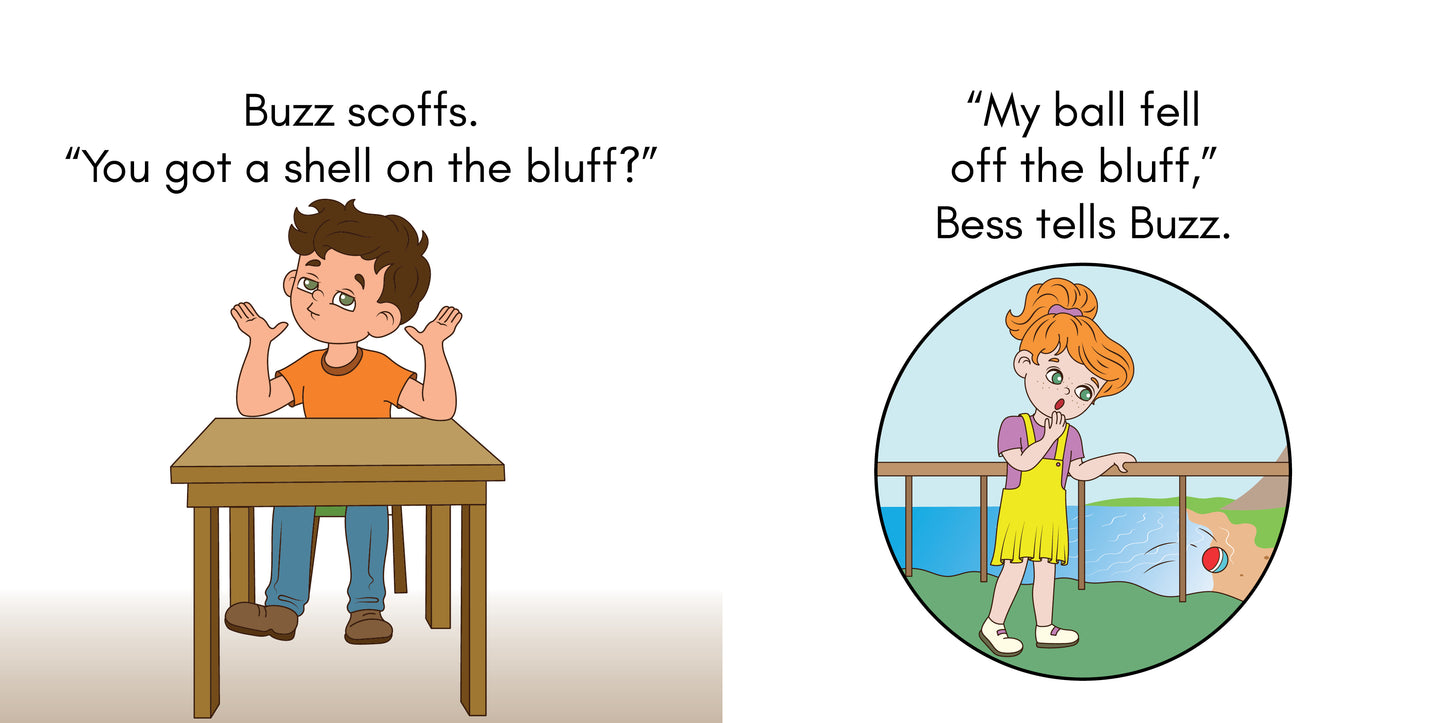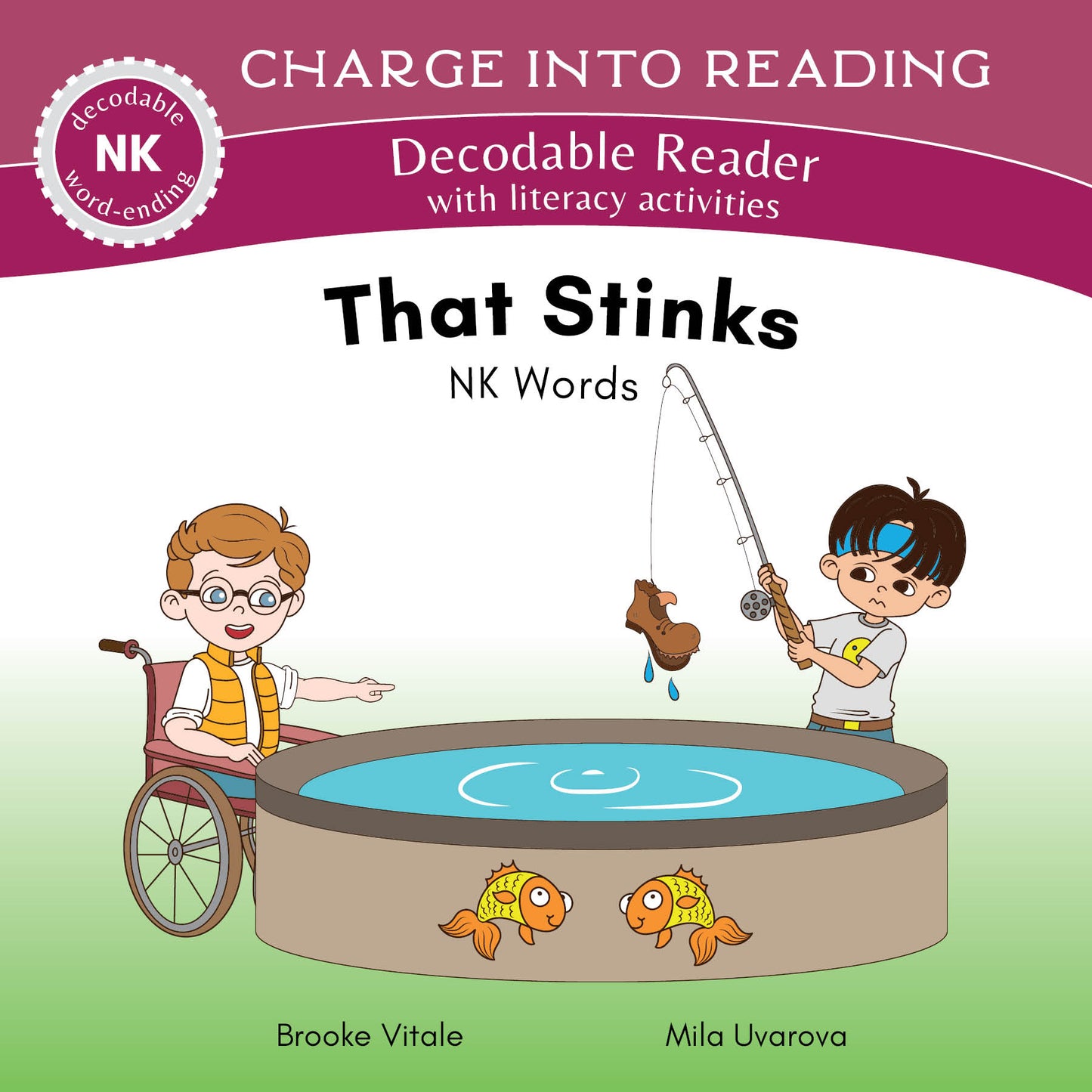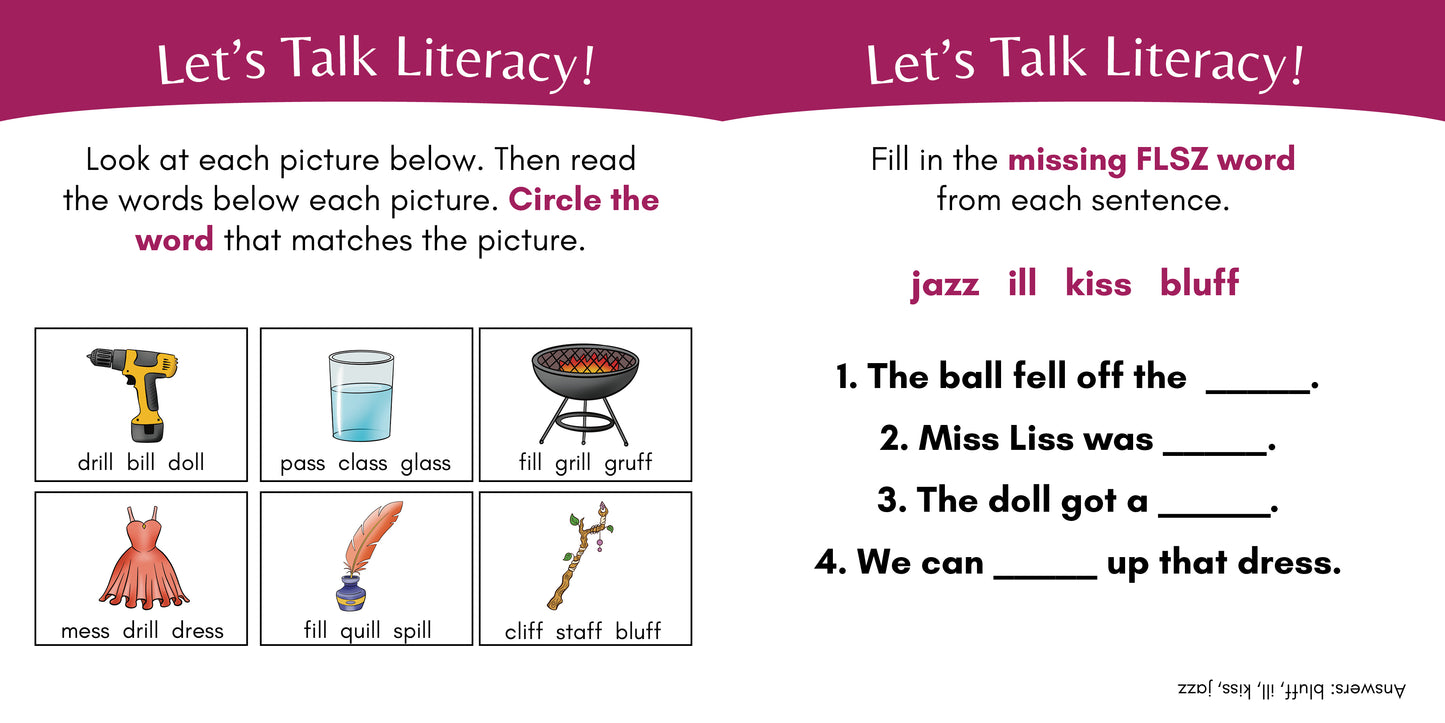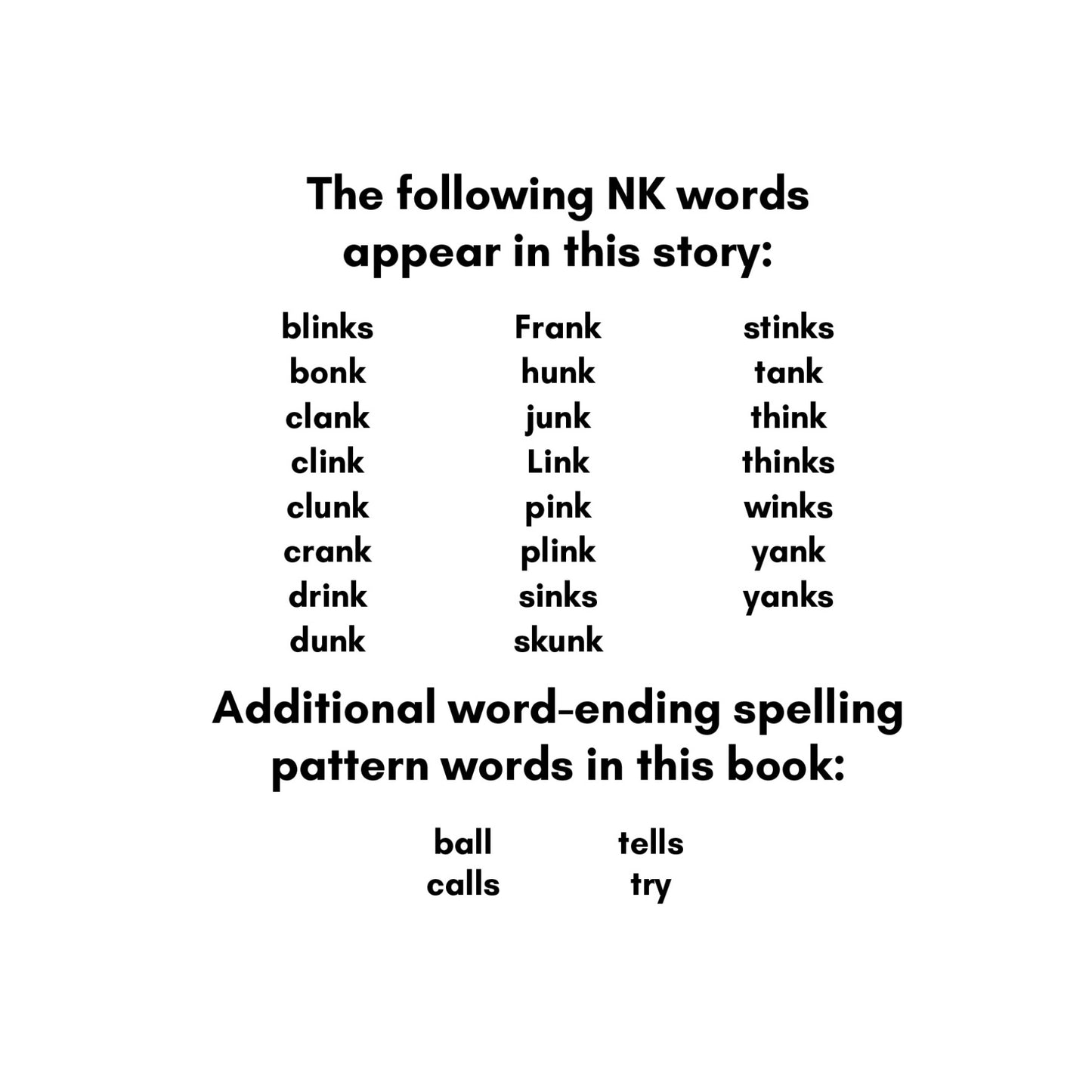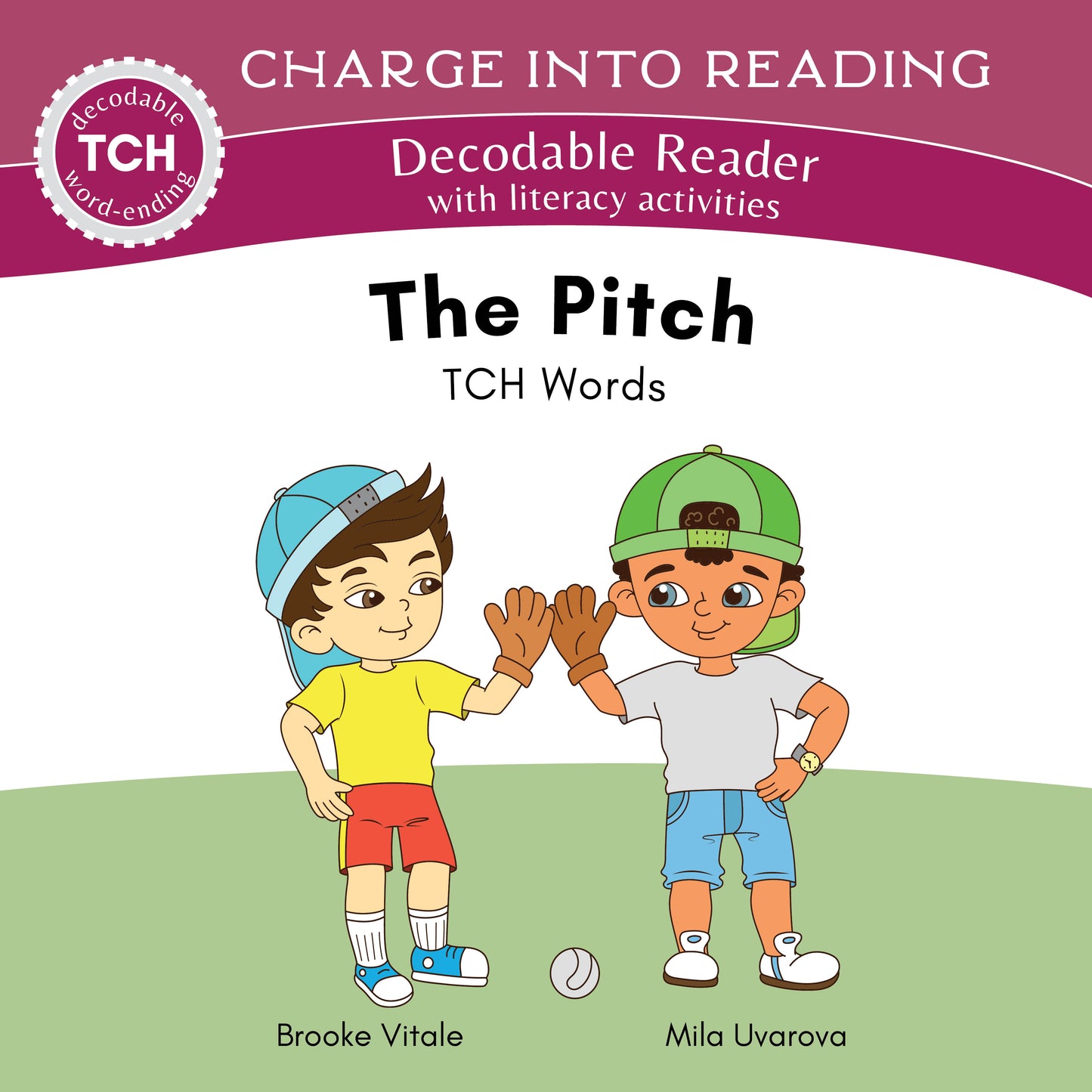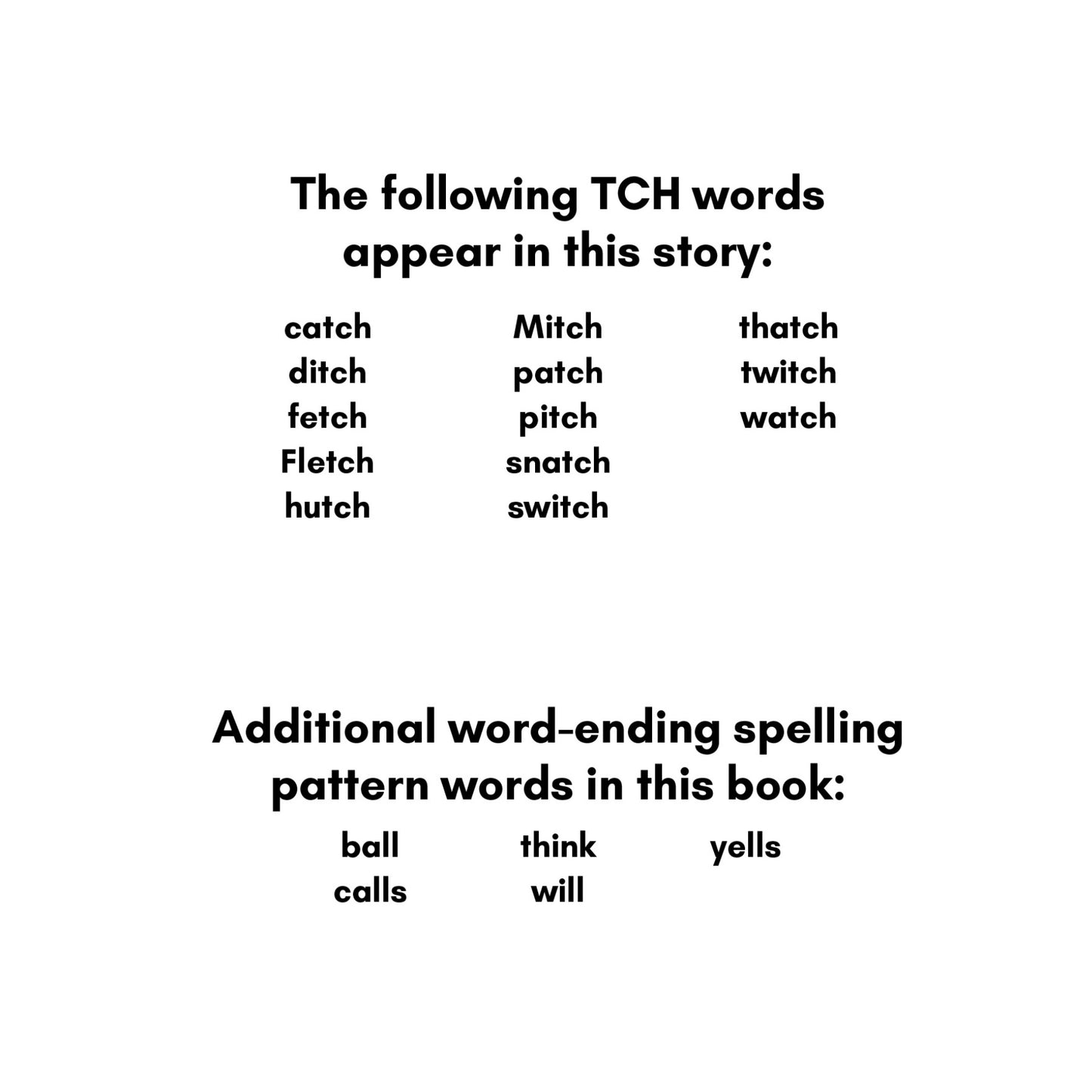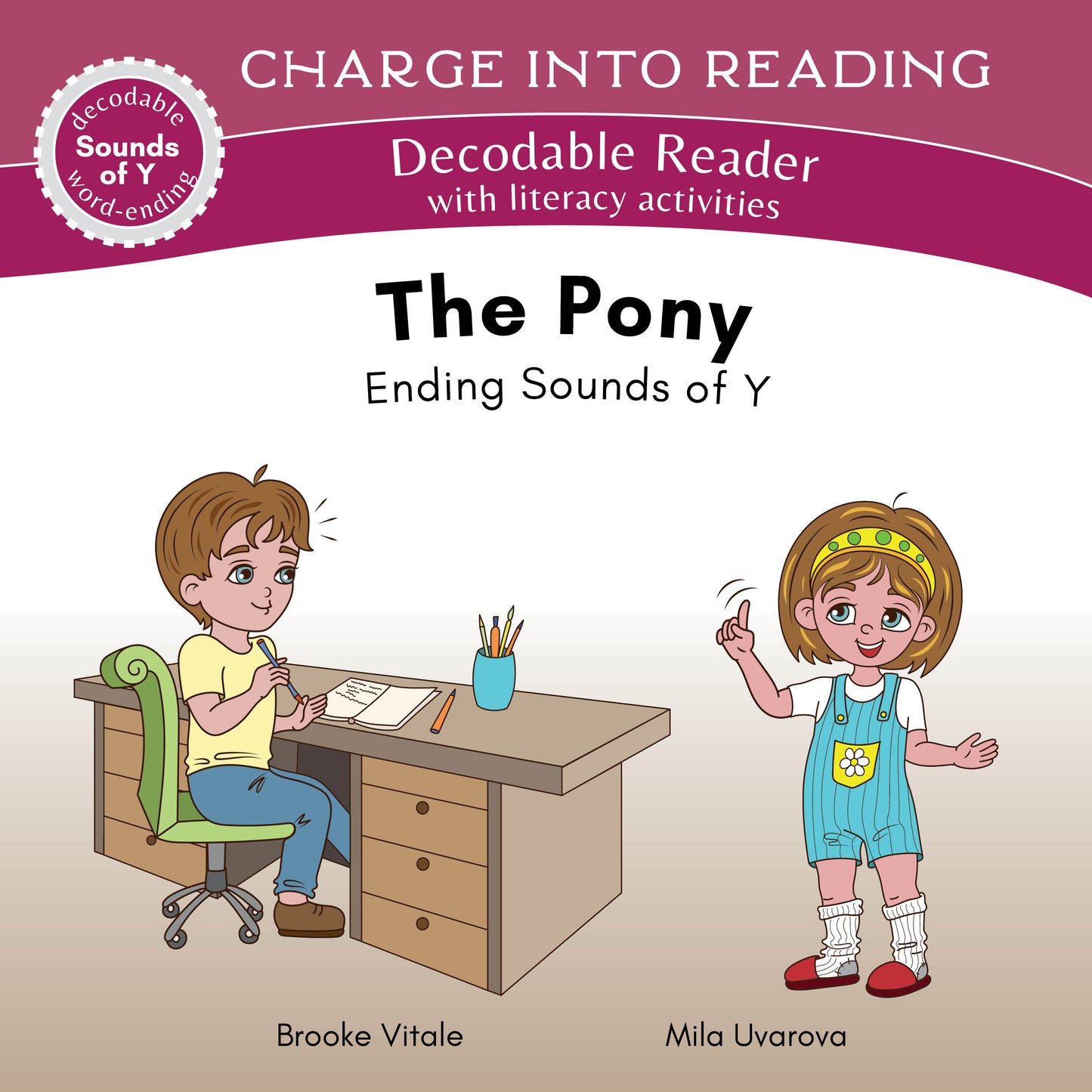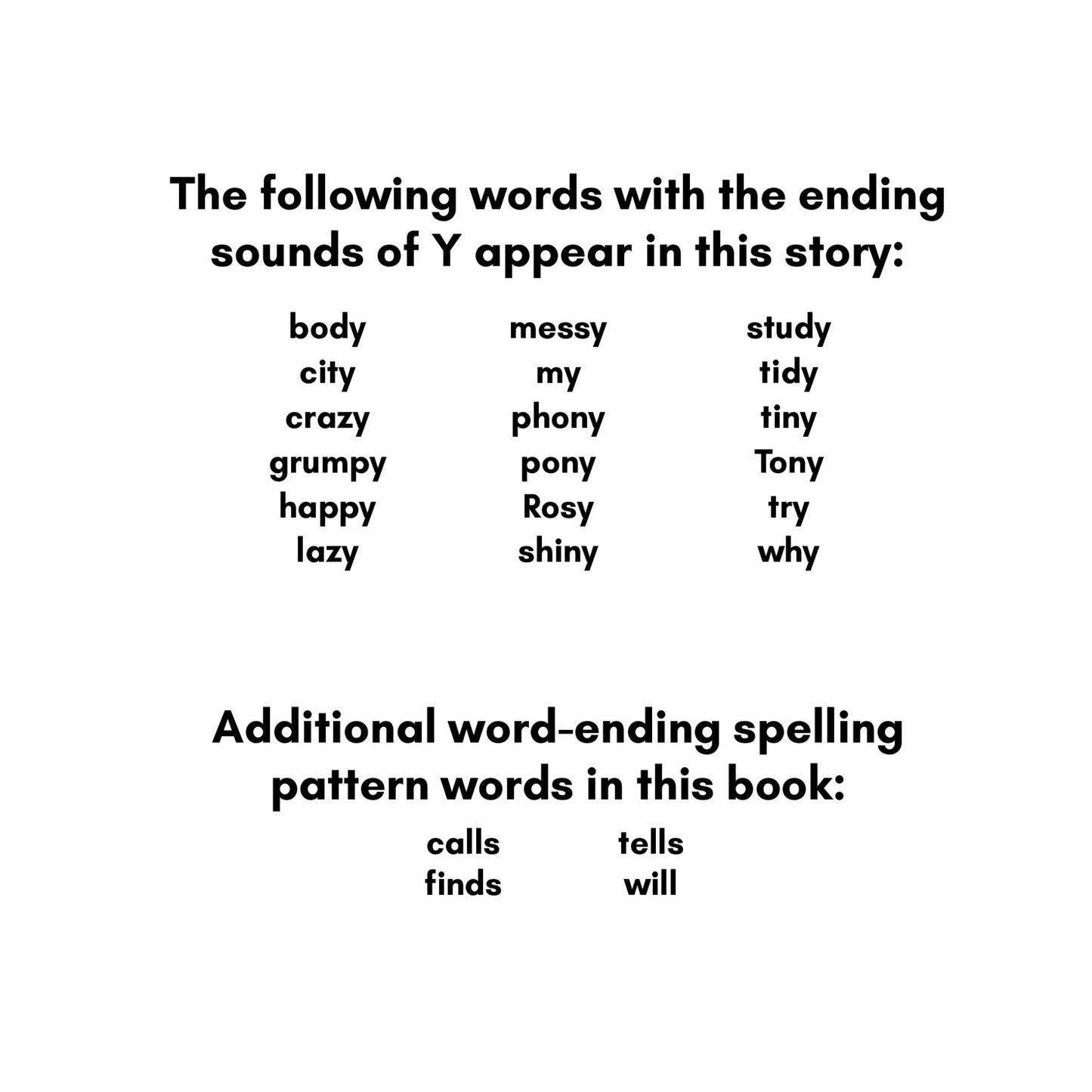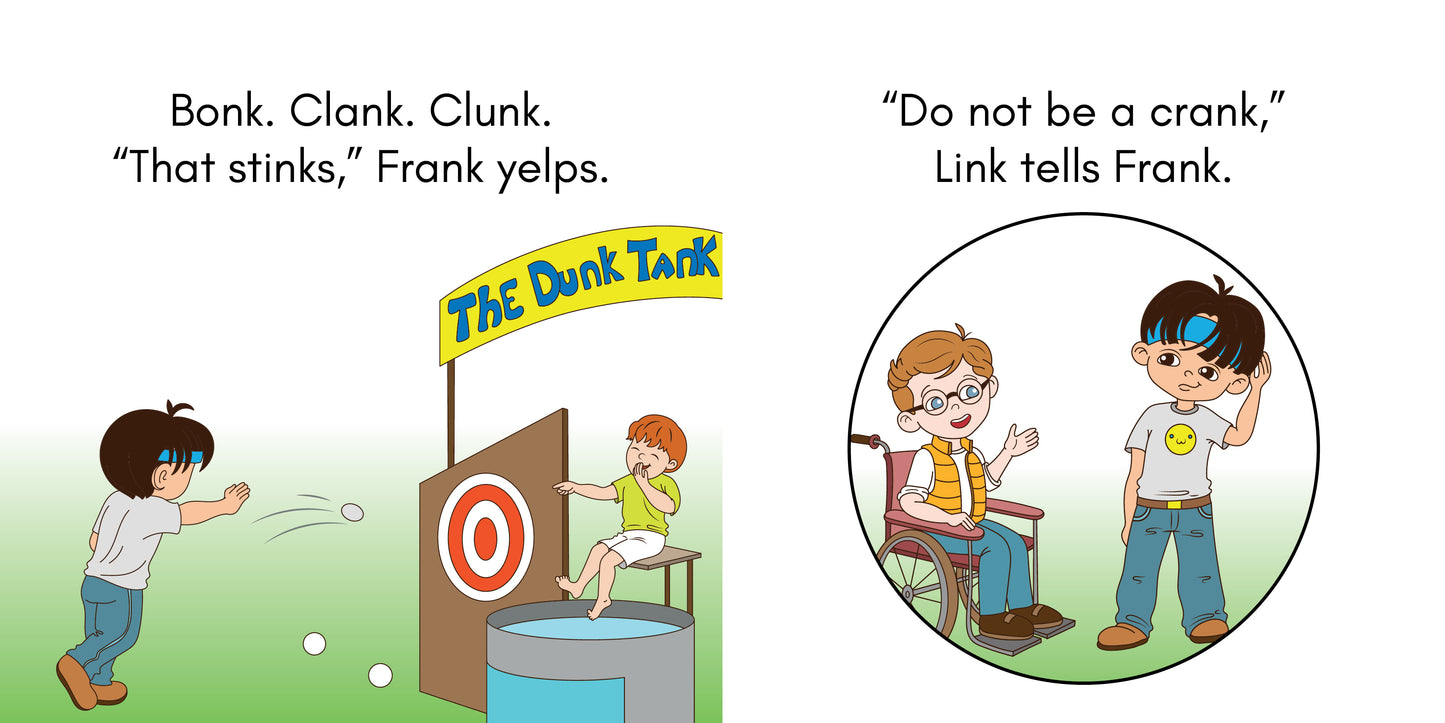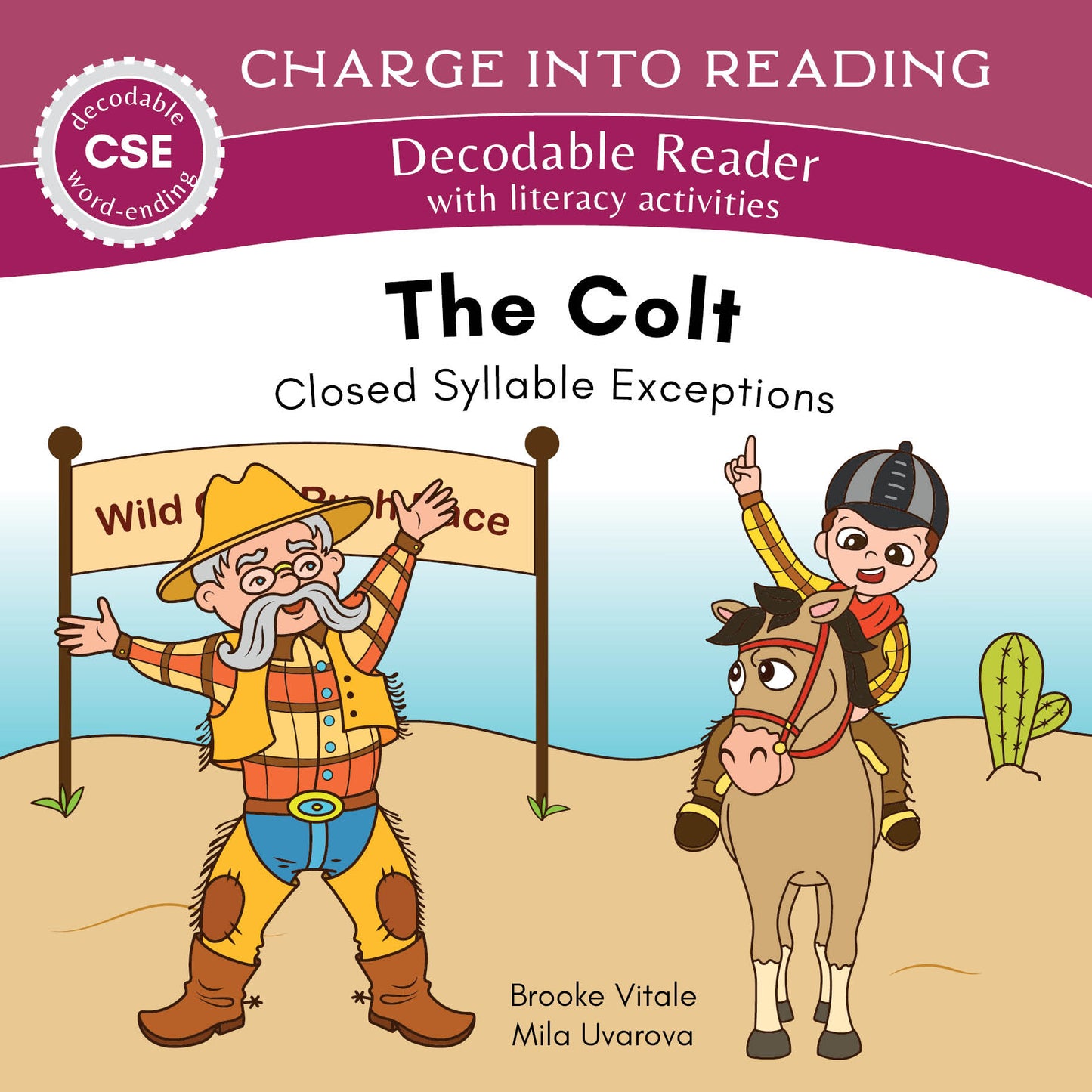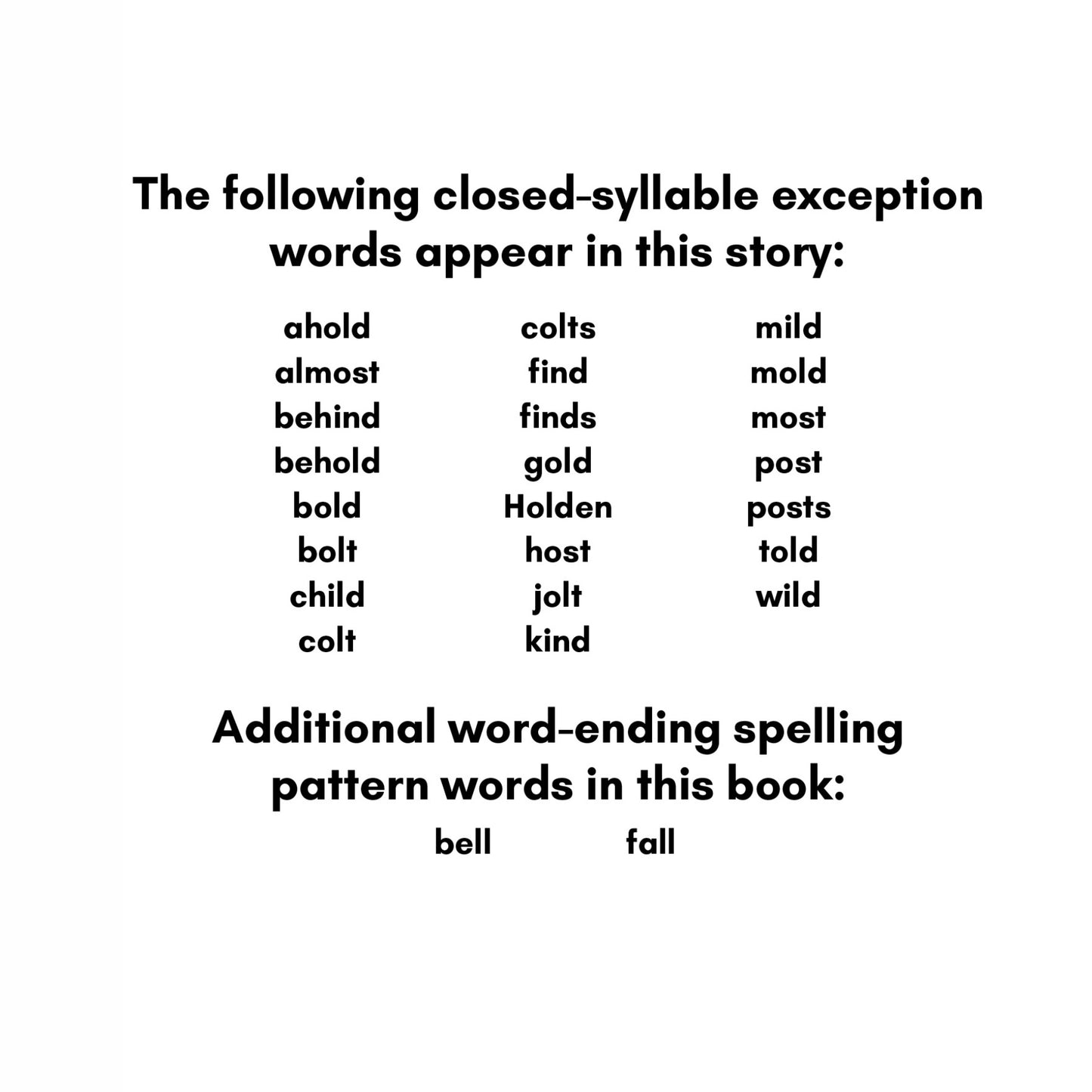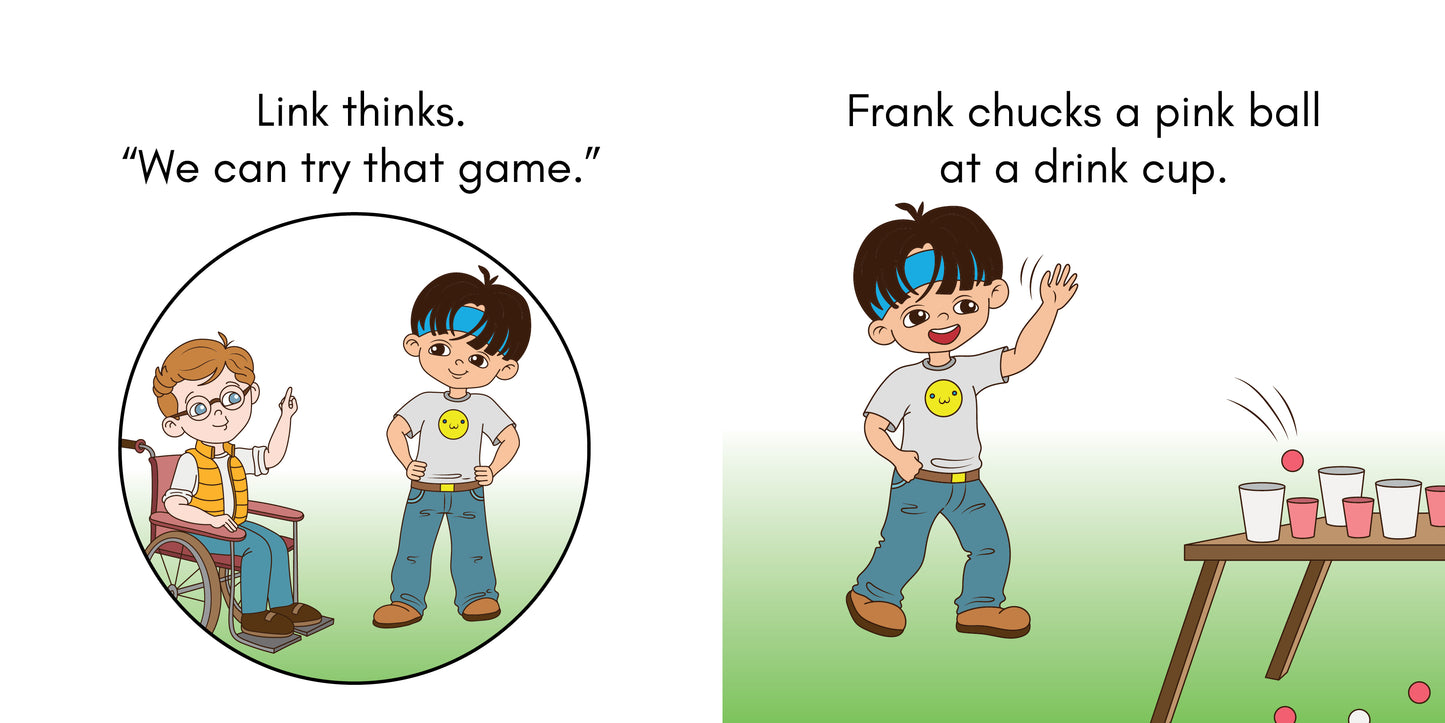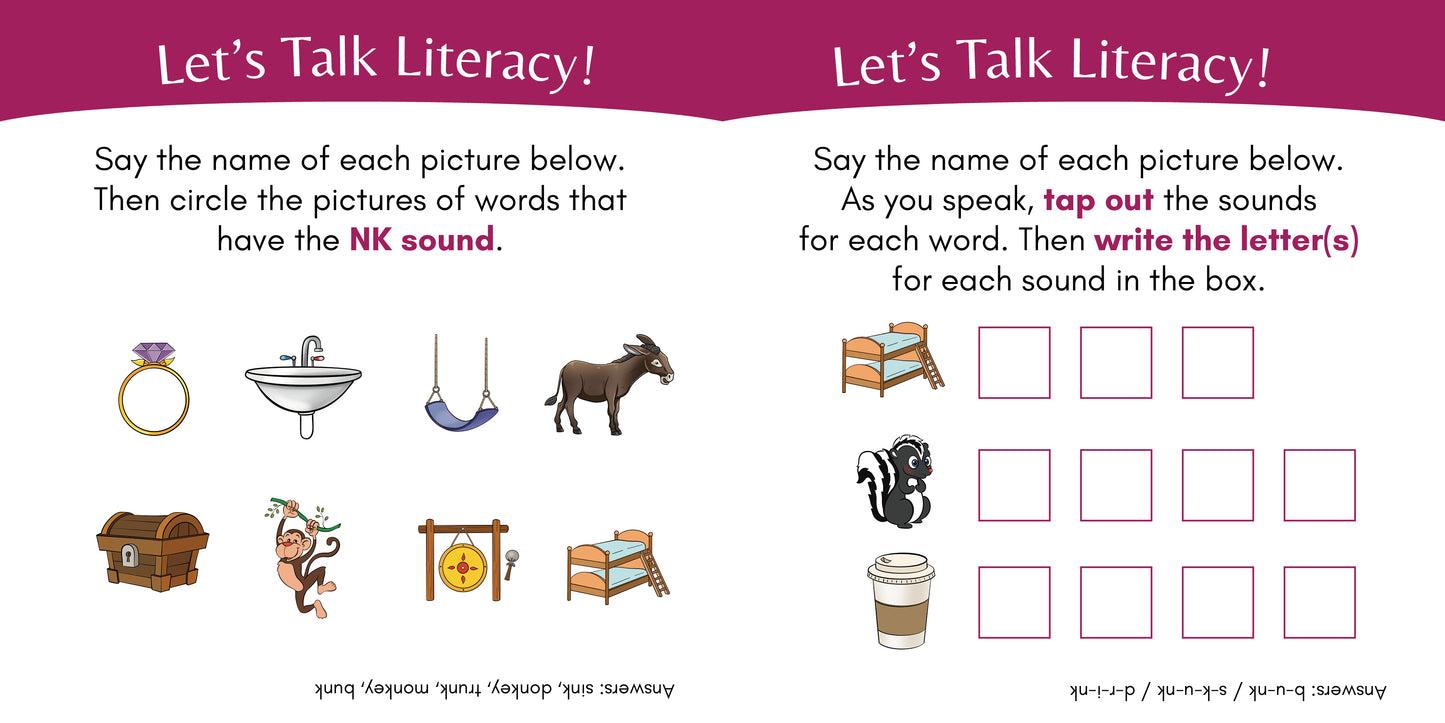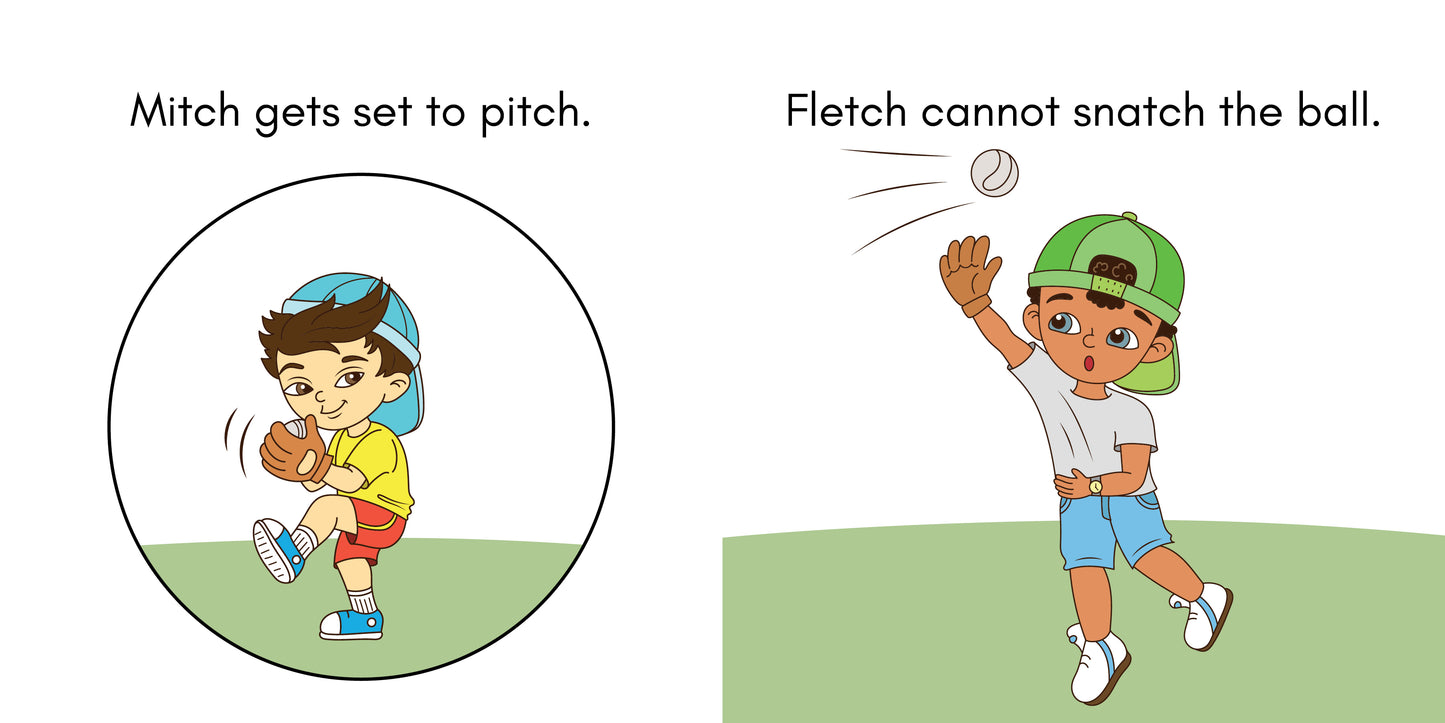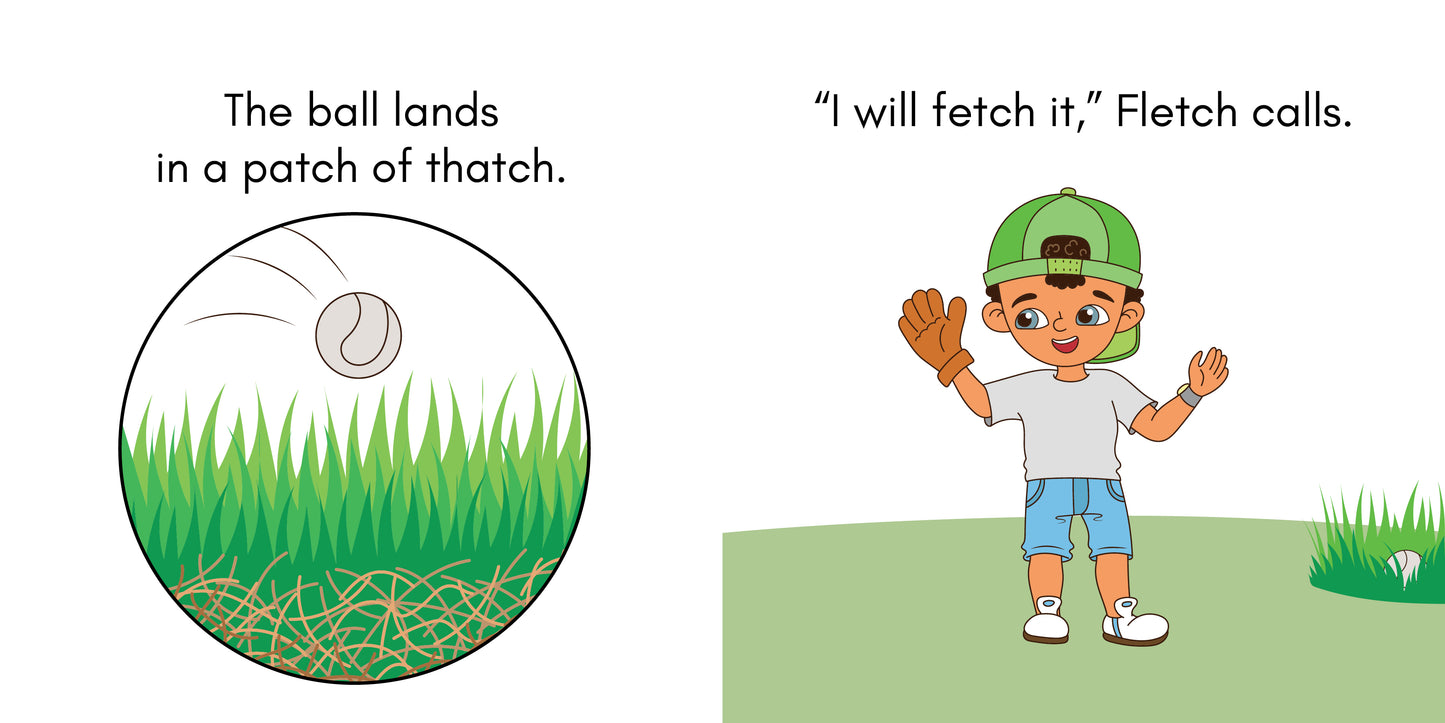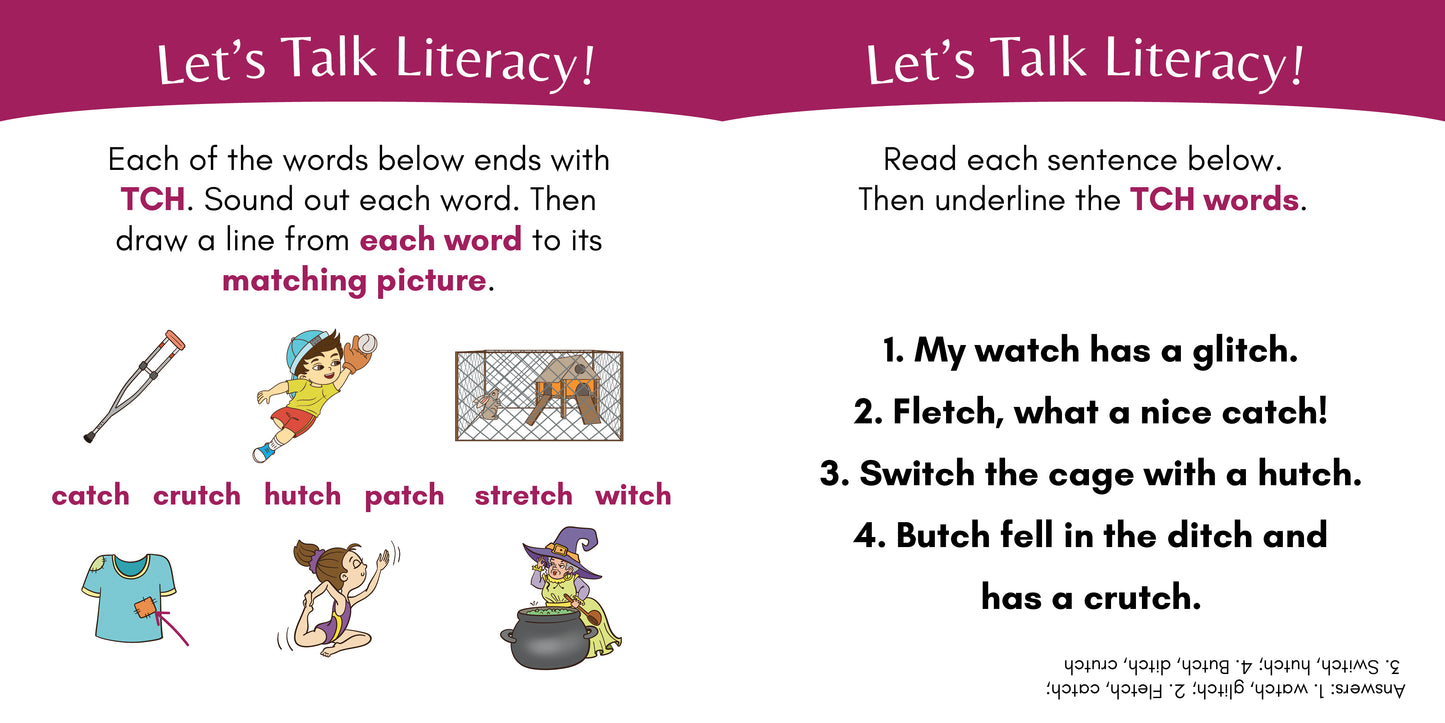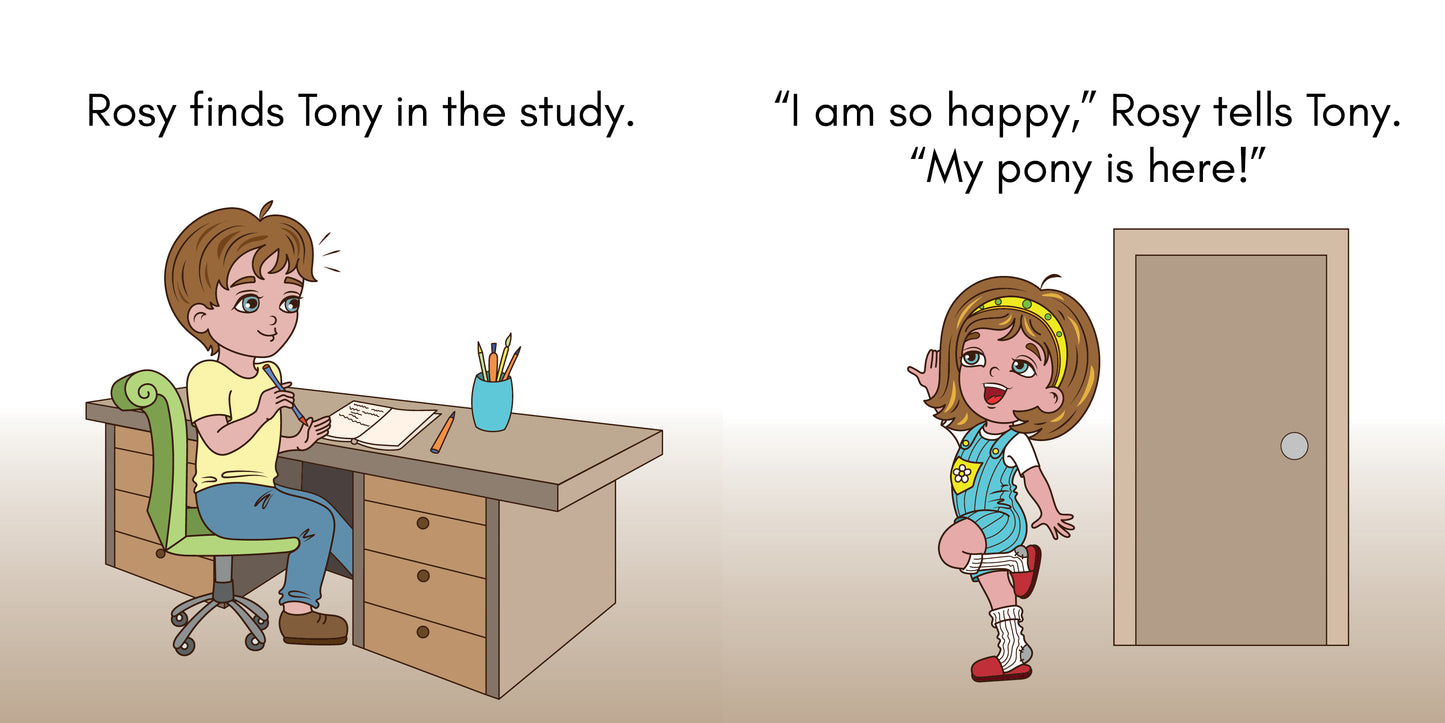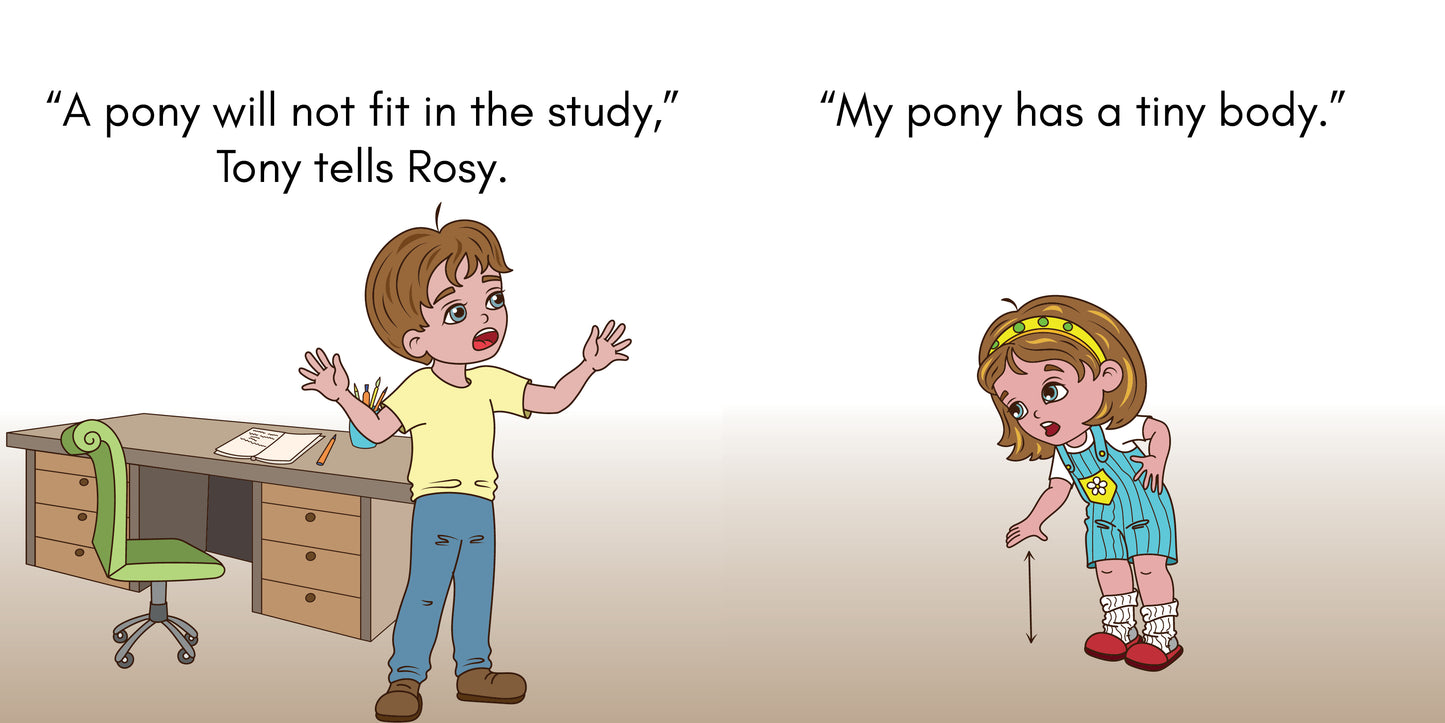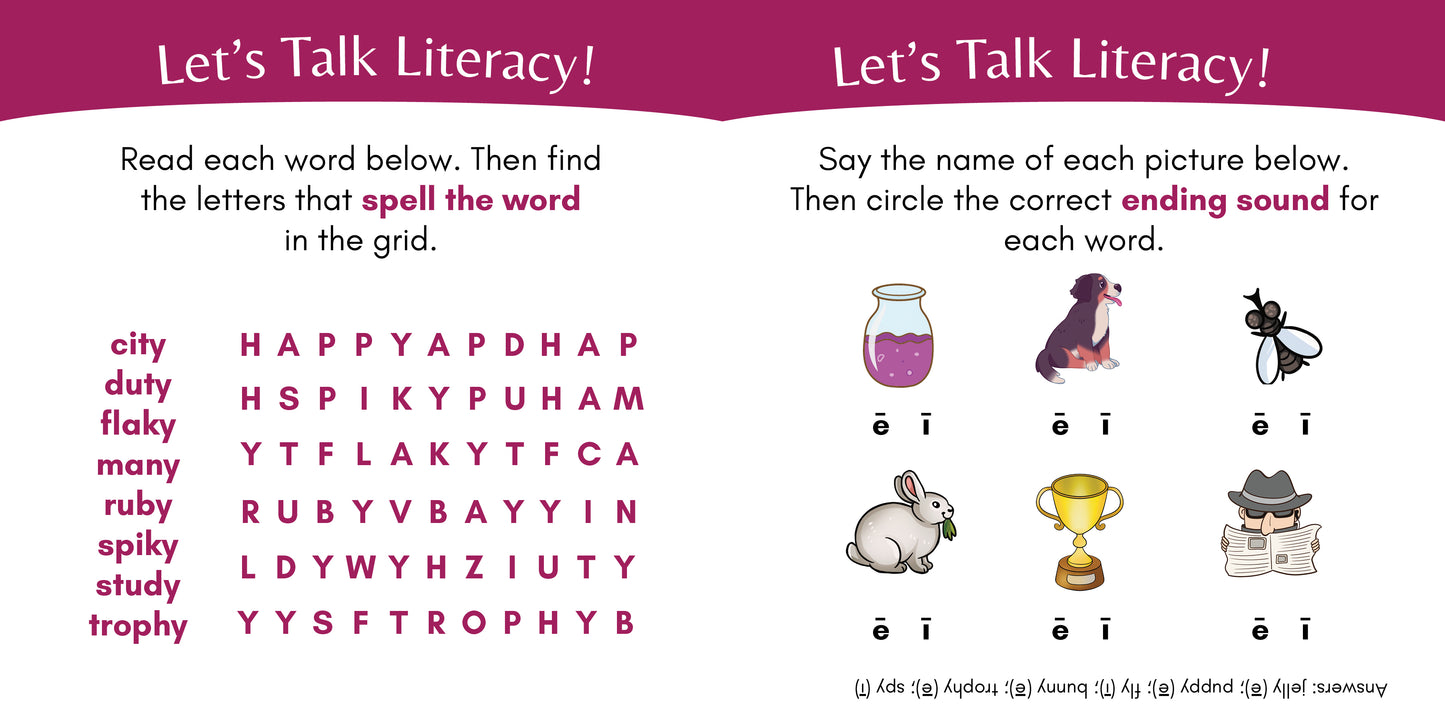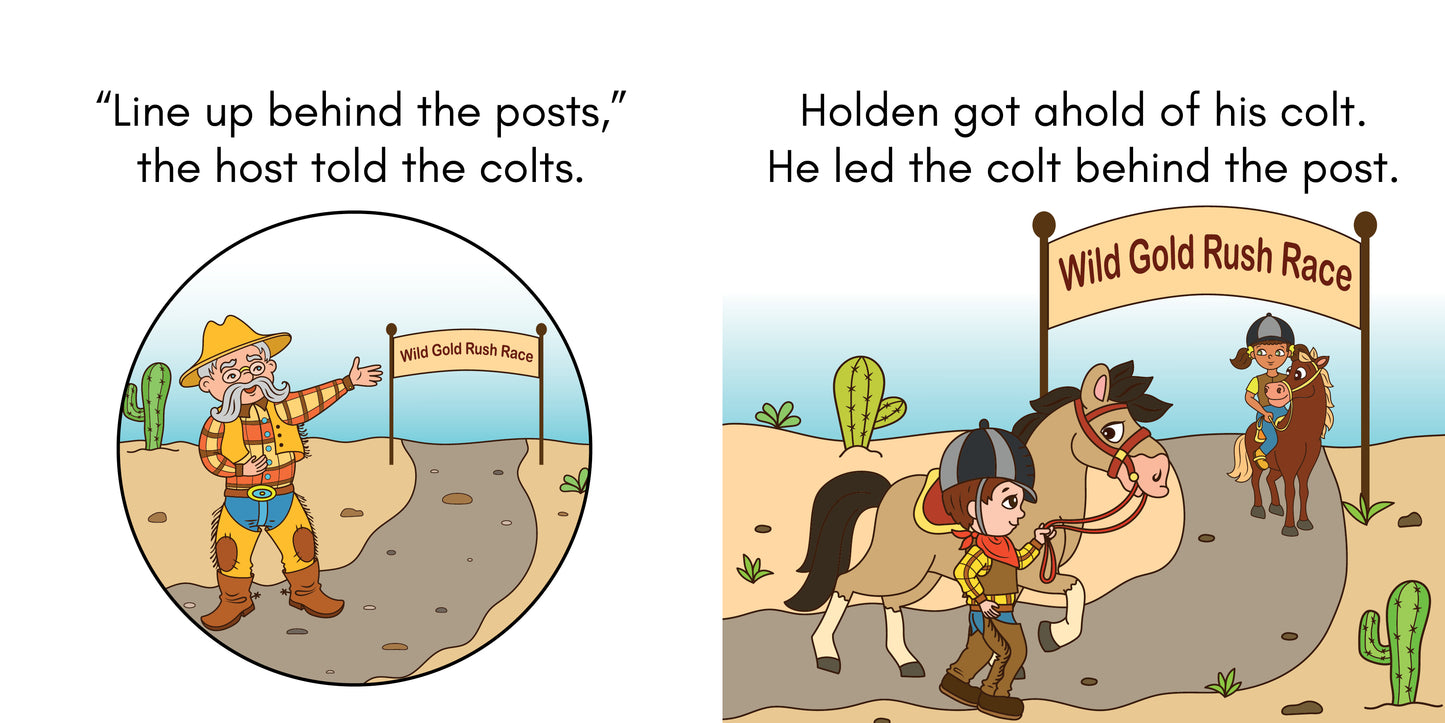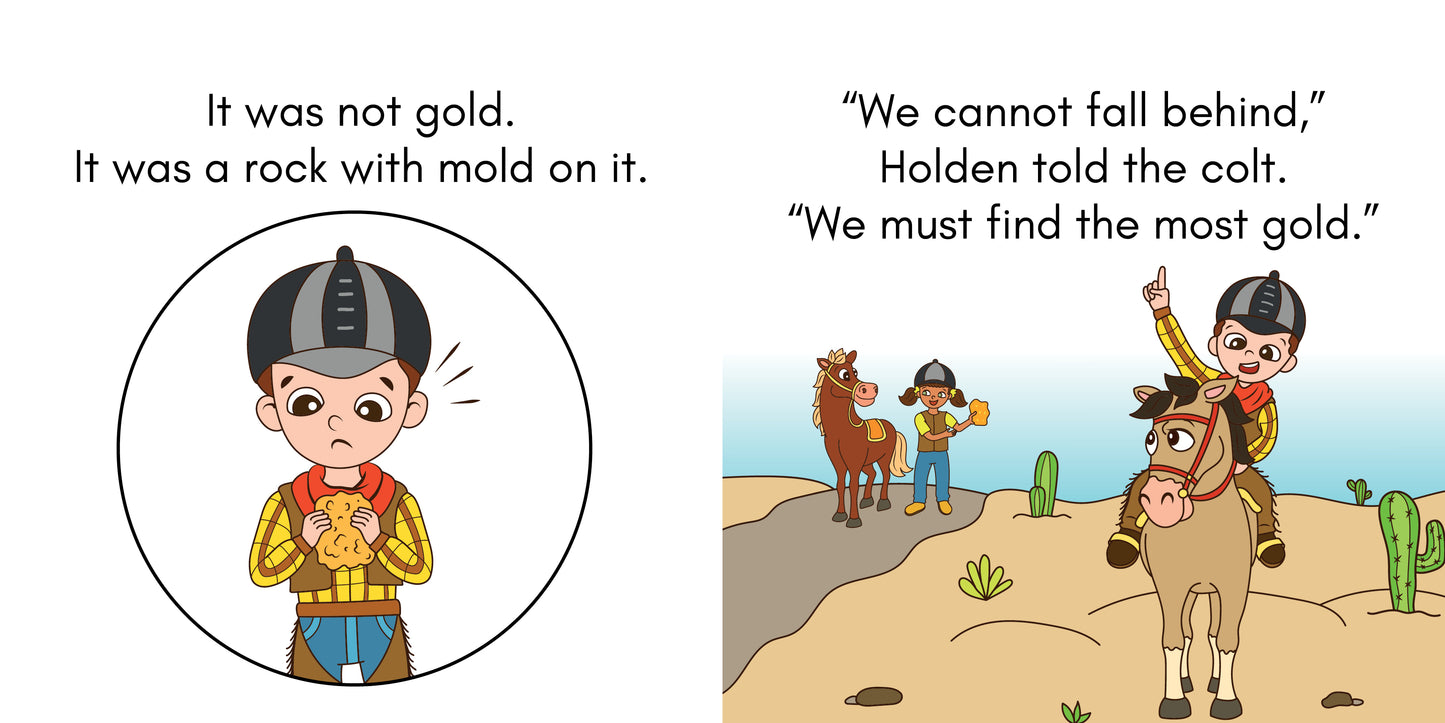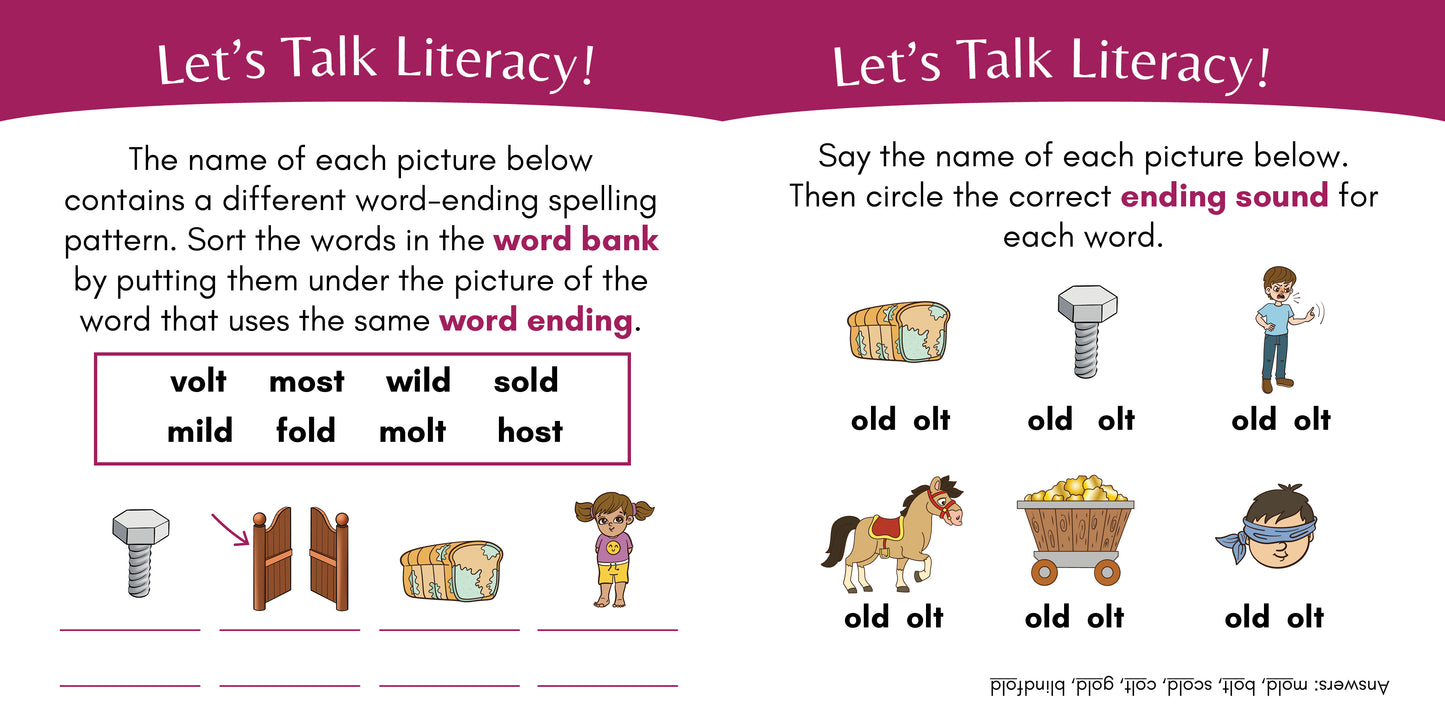 Features Six Word-Ending Spelling Pattern Books
Learn DGE Words

Midge is a judge at the fudge contest. But can she decide which slab of fudge is the best?

The Fudge Judge focuses on the spelling pattern DGE, introducing 13 new DGE words.


DGE words in this story: badge, bridge, dodge, edge, fridge, fudge, hedge, judge, lodge, Midge, ridge, sludge, smudge

High-frequency words in this story: her

Additional word-ending spelling patterns in this story: across, chill

Learn FLSZ Words

It's show-and-tell and Bess is excited to share her favorite shell. But can she convince Buzz that her shell is special?

The Shell focuses on words that use the FLSZ doubling rule, introducing 24 new FLSZ words.

FLSZ words in this story: ball, Bess, bluff, Buzz, calls, chill, class, dress, dull, fell, fuss, huffs, Jill, mess, off, press, scoffs, shell, shells, small, sniffs, swell, tells, well


High-frequency words in this story: for

Additional word-ending spelling patterns in this story: my, thanks, why

Learn NK Words

Frank is determined to win a game at the fair. But will the prize turn out to be more than he bargained for?

That Stinks focuses on NK words, introducing 23 new NK words.

NK words in this story: blinks, bonk, clank, clink, clunk, crank, drink, dunk, Frank, hunk, junk, Link, pink, plink, sinks, skunk, stinks, tank, think, thinks, winks, yank, yanks


Additional word-ending spelling pattern words in this story: ball, calls, tells, try

Learn TCH Words

Mitch and Fletch are having a catch. But will Mitch ever throw a ball Fletch can catch?

The Pitch focuses on the TCH words, introducing children to 13 TCH words.


TCH words in this story: catch, ditch, fetch, Fletch, hutch, Mitch, patch, pitch, snatch, switch, thatch, twitch, watch


Additional word-ending spelling pattern words in this story: ball, calls, think, will, yells

Learn the Sounds of Y

Rosy has a new pony. But Tony doesn't think a pony in the city is a good idea. Can Rosy convince him otherwise?

The Pony focuses on the ending sounds of Y, introducing 18 new Y-ending words.

Words ending with Y in this story: body, city, crazy, grumpy, happy, lazy, messy, my, phony, pony, Rosy, shiny, study, tidy, tiny, Tony, try, why

Additional word-ending spelling pattern words in this story: calls, finds, tells, will

Learn Closed Syllable Exceptions

Holden is taking part in the Wild Gold Rush Race. But can he and his colt find any gold?

The Colt introduces children to 23 closed-syllable exception words (wild old words).

Closed Syllable Exception words in this story: ahold, almost, behind, behold, bold, bolt, child, colt, colts, find, finds, gold, Holden, host, jolt, kind, mild, mold, most, post, posts, told, wild


Additional word-ending spelling pattern words in this story: bell, fall
Includes 8 Pages of Reading Activities Per Book
Picture Match

Reading words with new spelling patterns can be tricky for kids. Encourage your child to practice their new skills by reading each word and matching it with the correct picture.

Tapping Out Words

One of the earliest steps in reading is recognizing the sounds that go into a word. This word-ending activity encourages children to sound words out and determine which letters work together to create a single sound.

Sentence Completion

Part of reading fluently is understanding the words on the page. This sentence completion activity encourages children to think about what a sentence means in order to determine how it can logically be completed.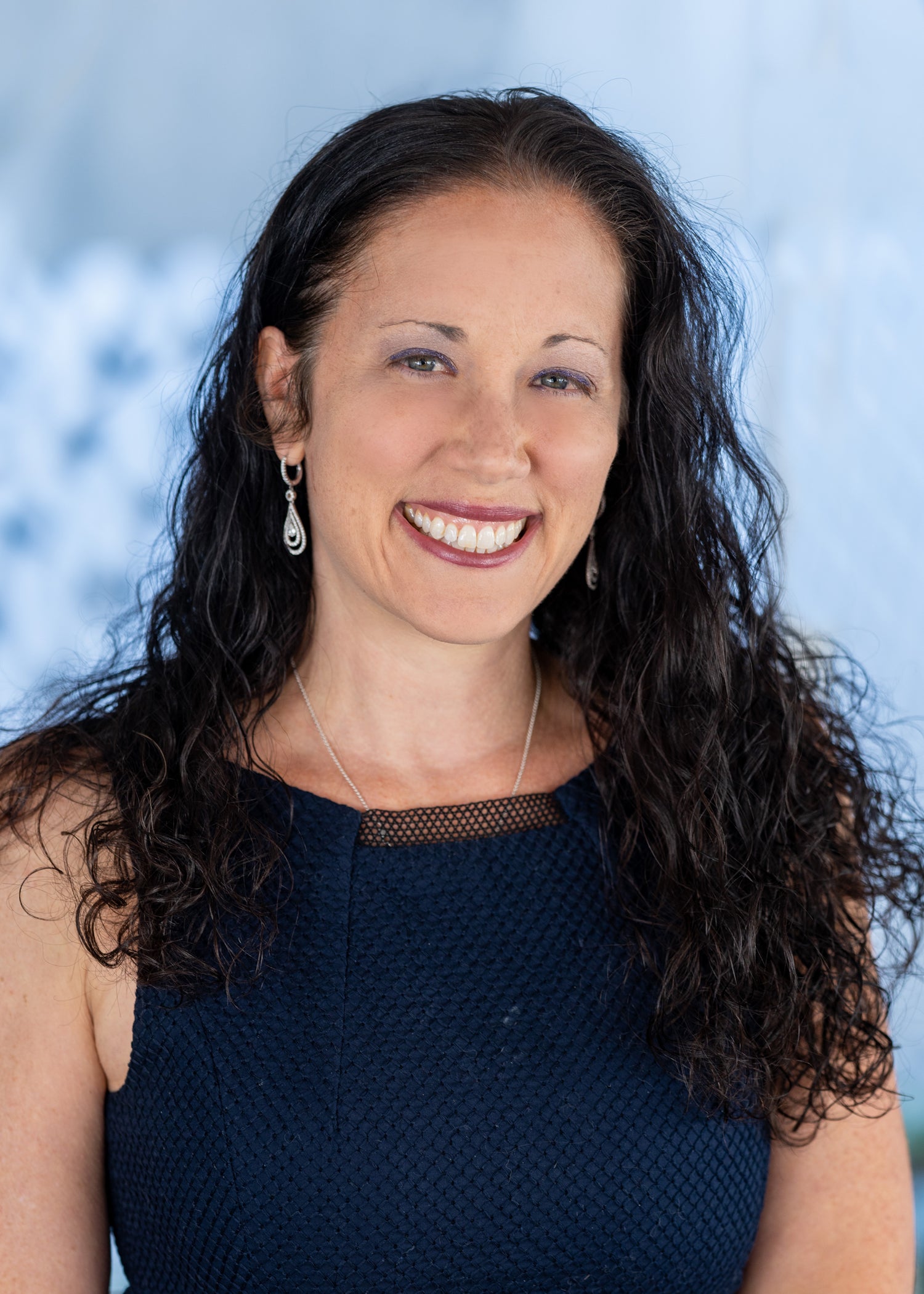 About the Author
Brooke Vitale is a children's book editor, author, and proud founder of Charge Mommy Books. Over the course of her 15+ years at top New York publishers, Brooke Vitale has edited thousands of books, including best-selling titles Hide-and-Hug Olaf and Olaf's Night Before Christmas. Today, Brooke works as a freelance children's book editor and runs brookevitale.com, a website dedicated to helping aspiring authors navigate the publishing and self-publishing industry. Since beginning her freelance career, Brooke has helped more than 1,000 authors achieve their dream of publishing a book.
But Brooke is also a prolific writer in her own right. She has worked with top children's book publishers including Penguin Random House, Scholastic, HarperCollins, and Disney Book Group to publish more than a hundred books, including The Magic Is in You, The Mandalorian: A Clan of Two, Goonies: An Illustrated Classic. All told, Brooke's books have sold over 500,000 copies and climbing.
Brooke lives in Connecticut. When she is not writing or editing she can be found playing Charge Mommy in the backyard with her two young sons.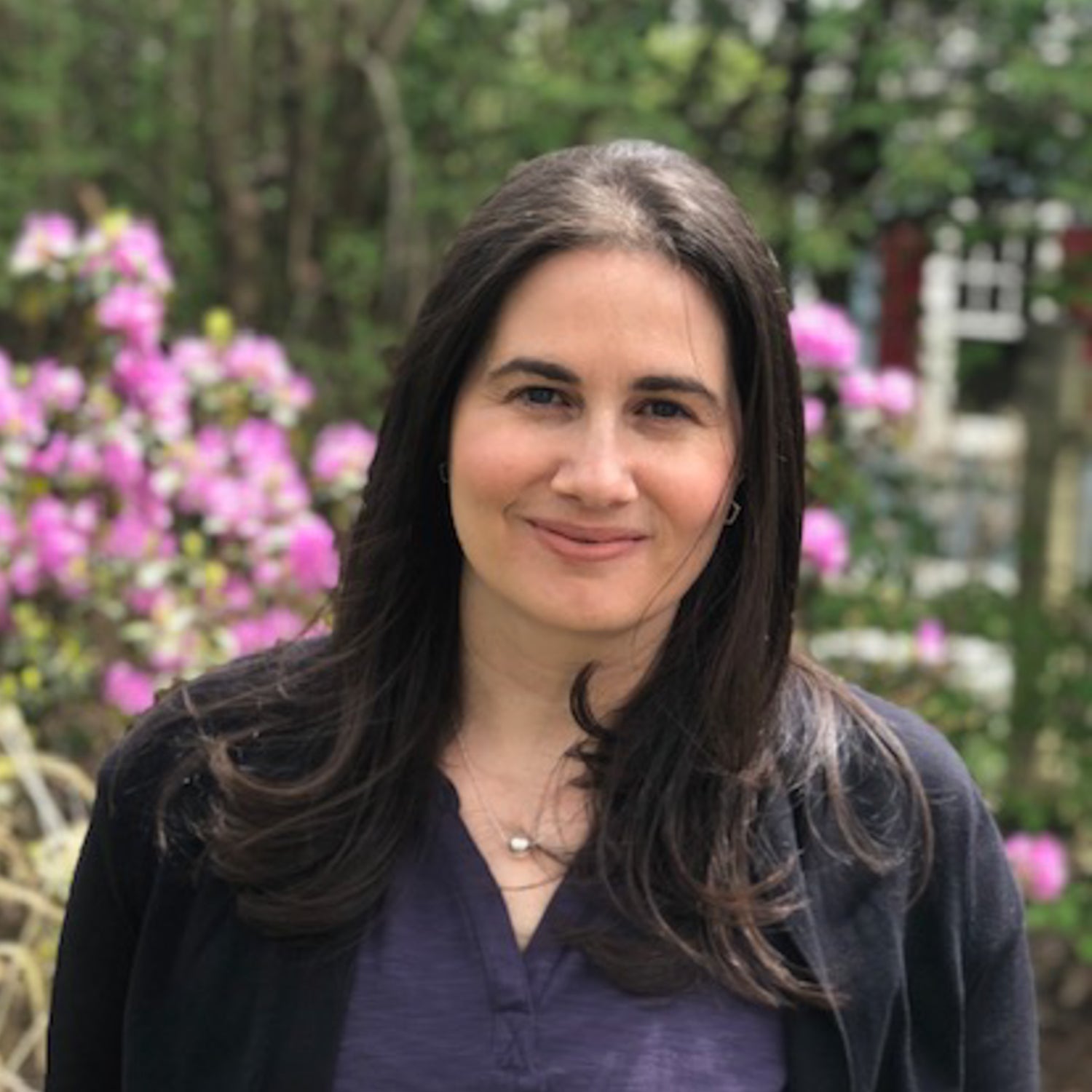 About Our Literacy Specialist
Marisa Ware, MSEd, is a LETRS, Top Ten Tools, and Orton-Gillingham-trained reading specialist and executive function coach. She also creates educational resources for teachers, parents, and homeschooling families. Marisa received her BA in behavioral science with a minor in English. While teaching full-time in the classroom, she went on to earn her Master's in Education, and has devoted the past 10+ years of her career to literacy education. Marisa currently works privately in one-on-one settings with elementary and middle school students. She blogs about literacy education at MW LITERACY®. Residing in Connecticut, Marisa lives with her husband, two children, and lots of books and greenery.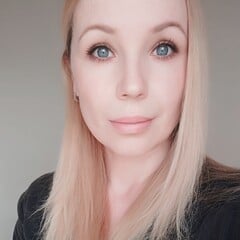 About the Illustrator
Mila Uvarova graduated from Saint Petersburg Institute of Art Sculpture. She has worked as a designer, PR manager, and illustrator for books, logos, and private label brands. Mila's favorite artist ever is Danish caricature master Herluf Bidstrup.