Paperback | 40 Pages
Includes 7 Pages of Literacy Activities
Regular price
Sale price
$5.99 USD
Unit price
per
Sale
Coming Soon
Join in the fun of a day on the farm in this Level 1 Early Reader featuring seven pages of bonus literacy activities sure to grow your child's confidence and jumpstart their enthusiasm for reading.

Roosters crow, chickens lay eggs, and pigs roll in the mud. That's just life on the farm. That is, until one little girl decides that it's more fun to be the animals on the farm than to take care of them. There's just one problem: she can't crow like a rooster, she can't fish like a duck, and she certainly can't fly like a goose. Come along on a hilarious adventure about finding out that sometimes the best thing to be is just yourself!
Autograph Available

Let us know who you want the book autographed to on the cart page.
Printed in the United States

All Charge Mommy Books are printed in the United States of America
Dedicated to Literacy

10% of net profits donated to literacy initiatives
Free literacy activities available
Share
View full details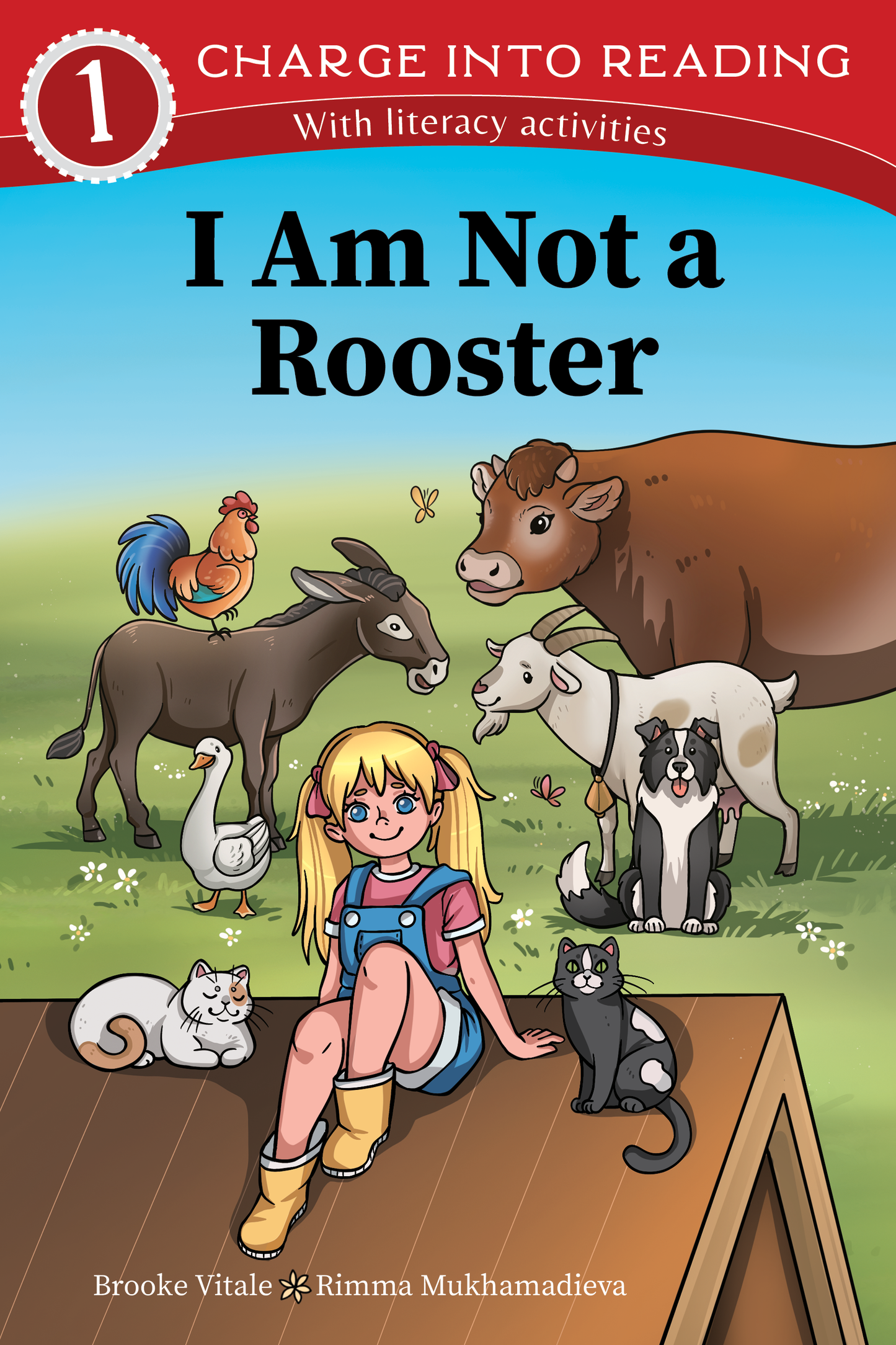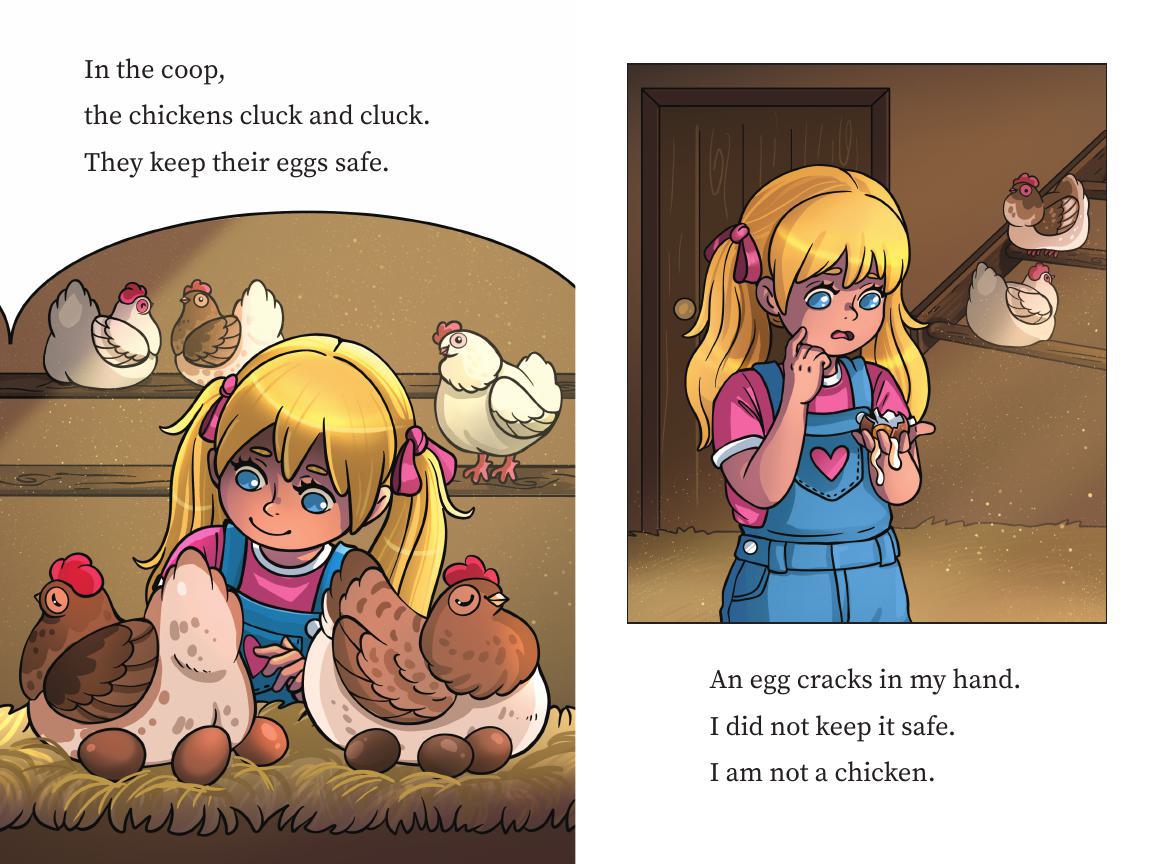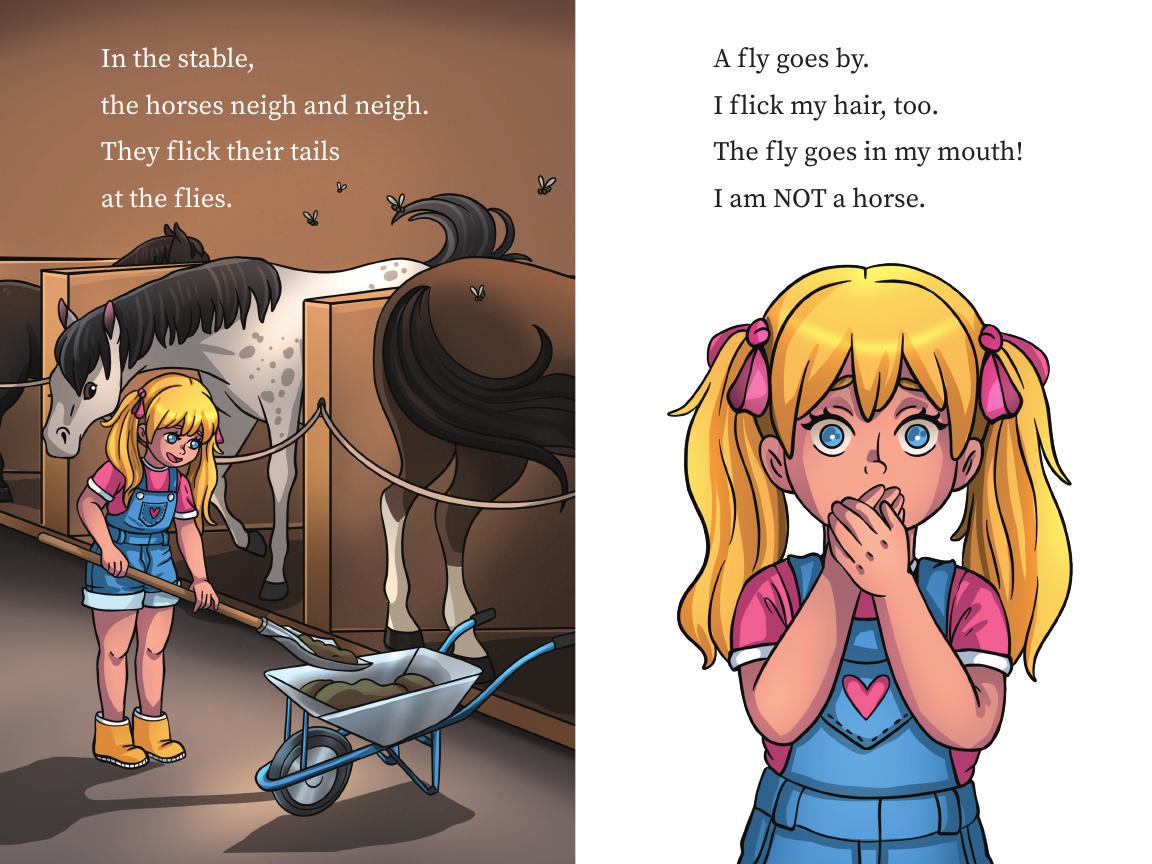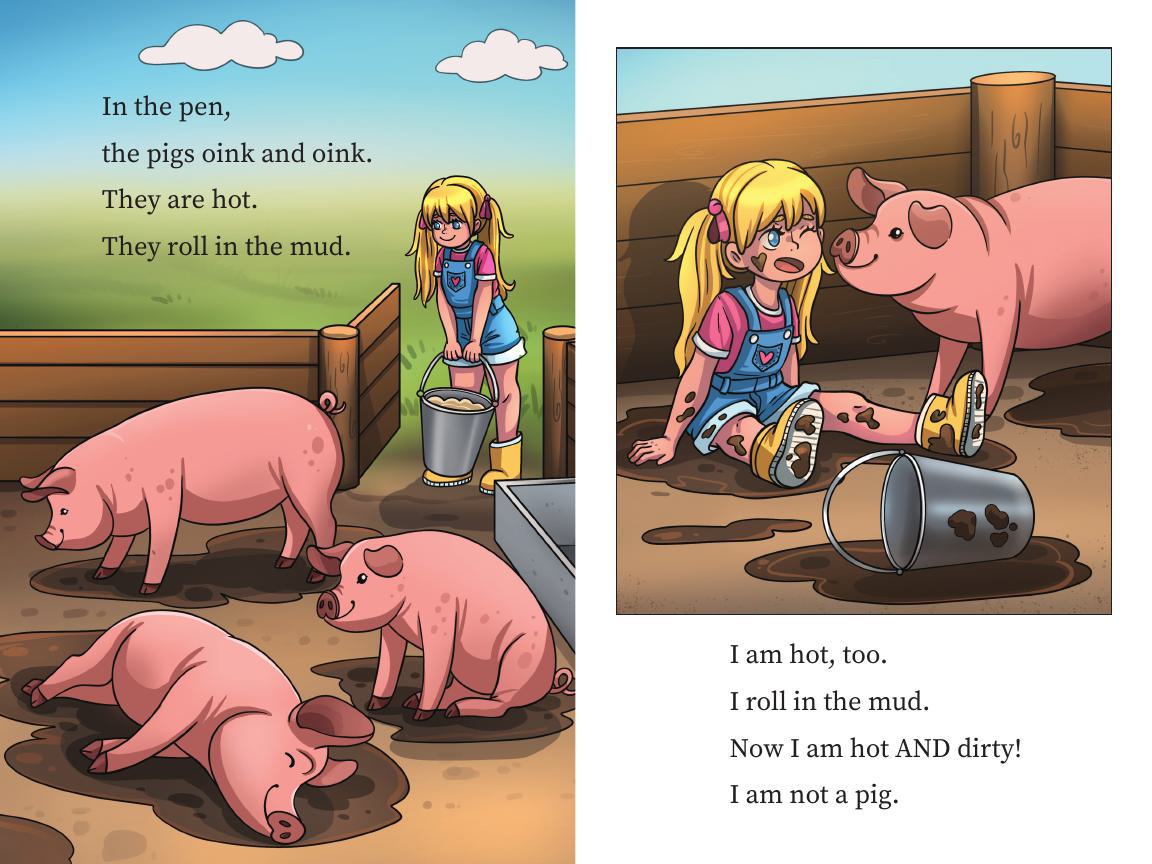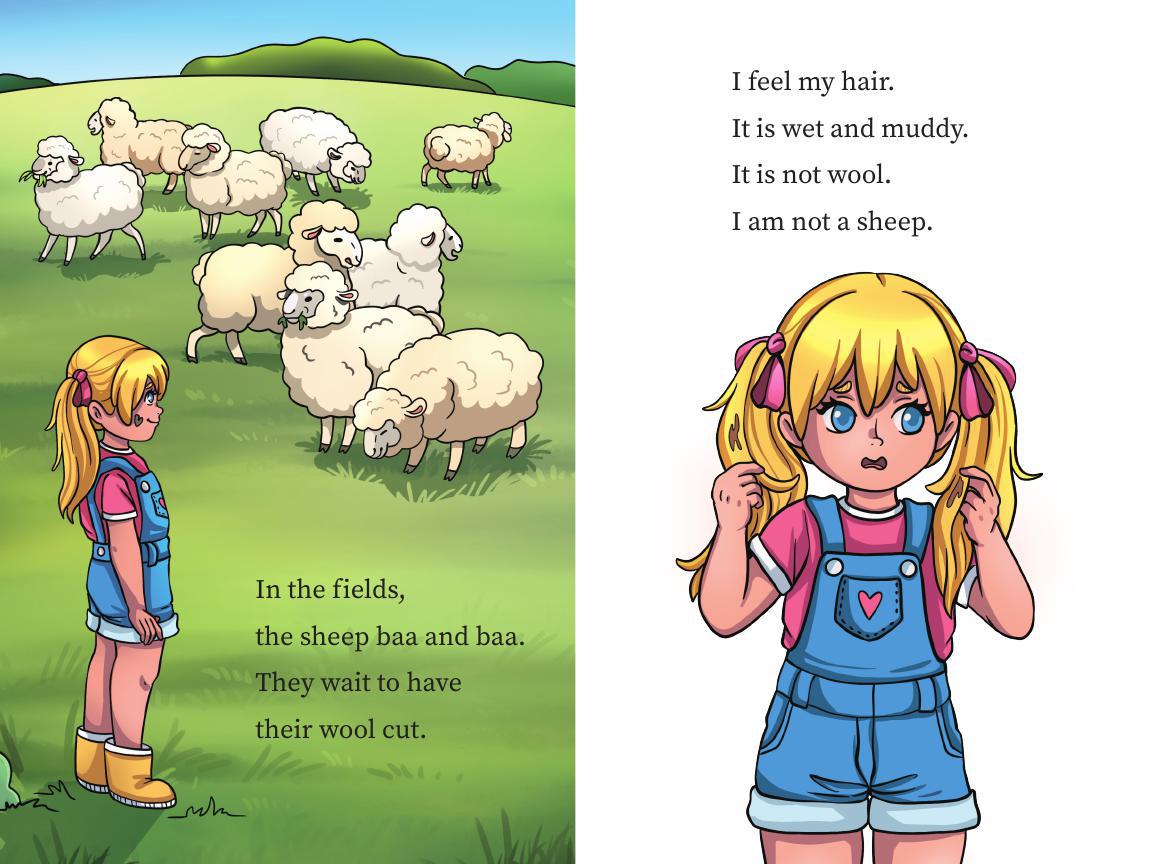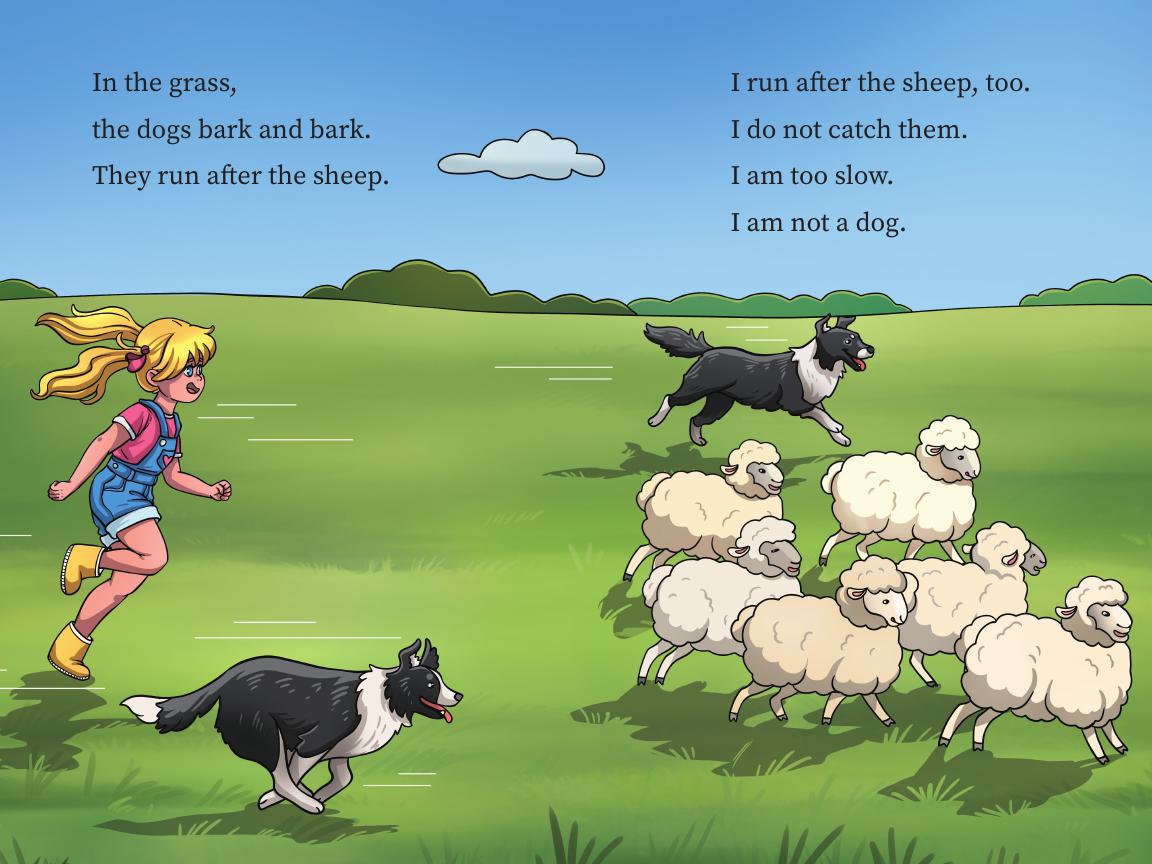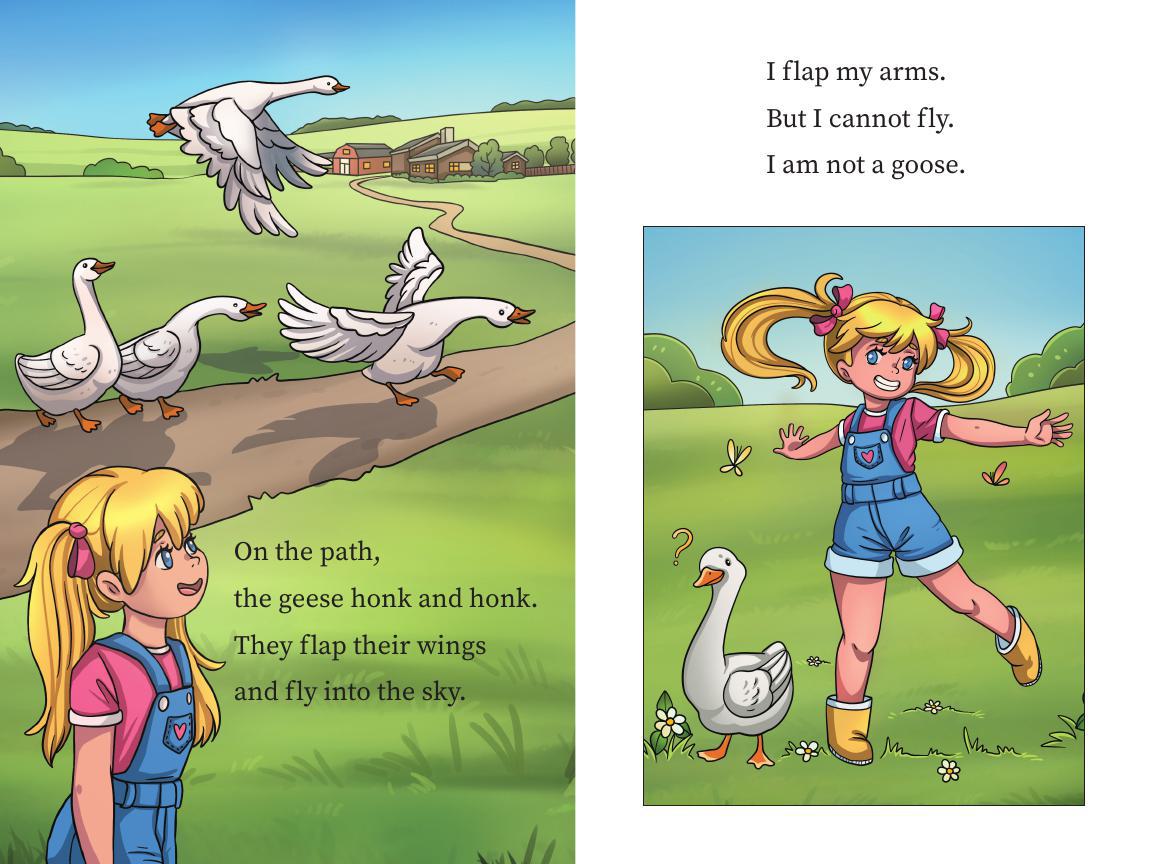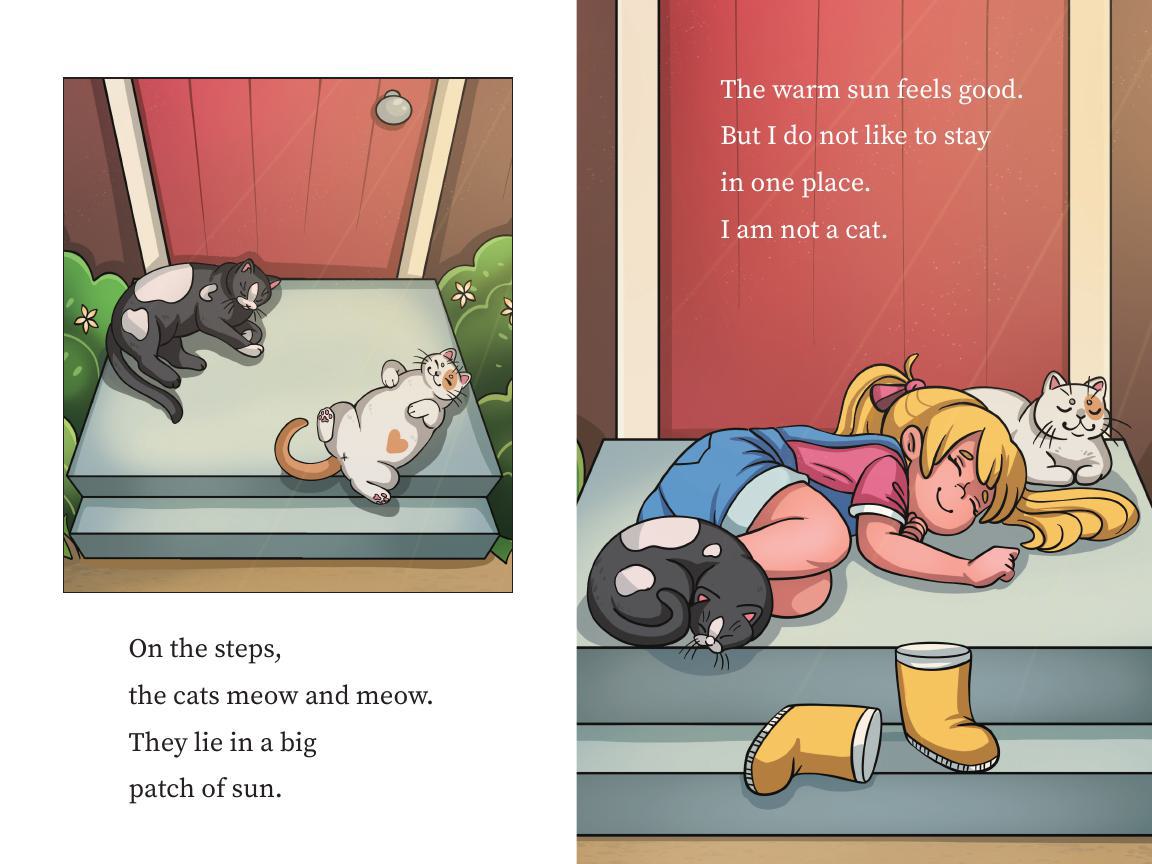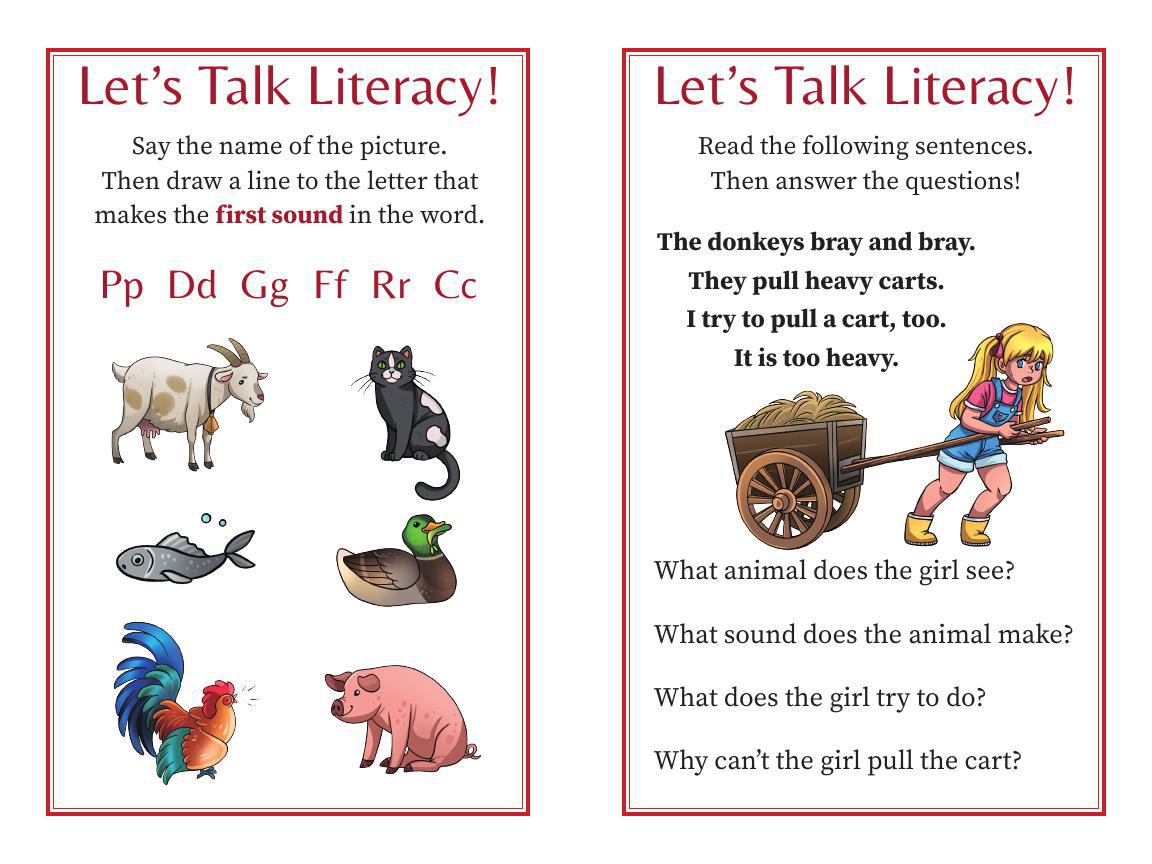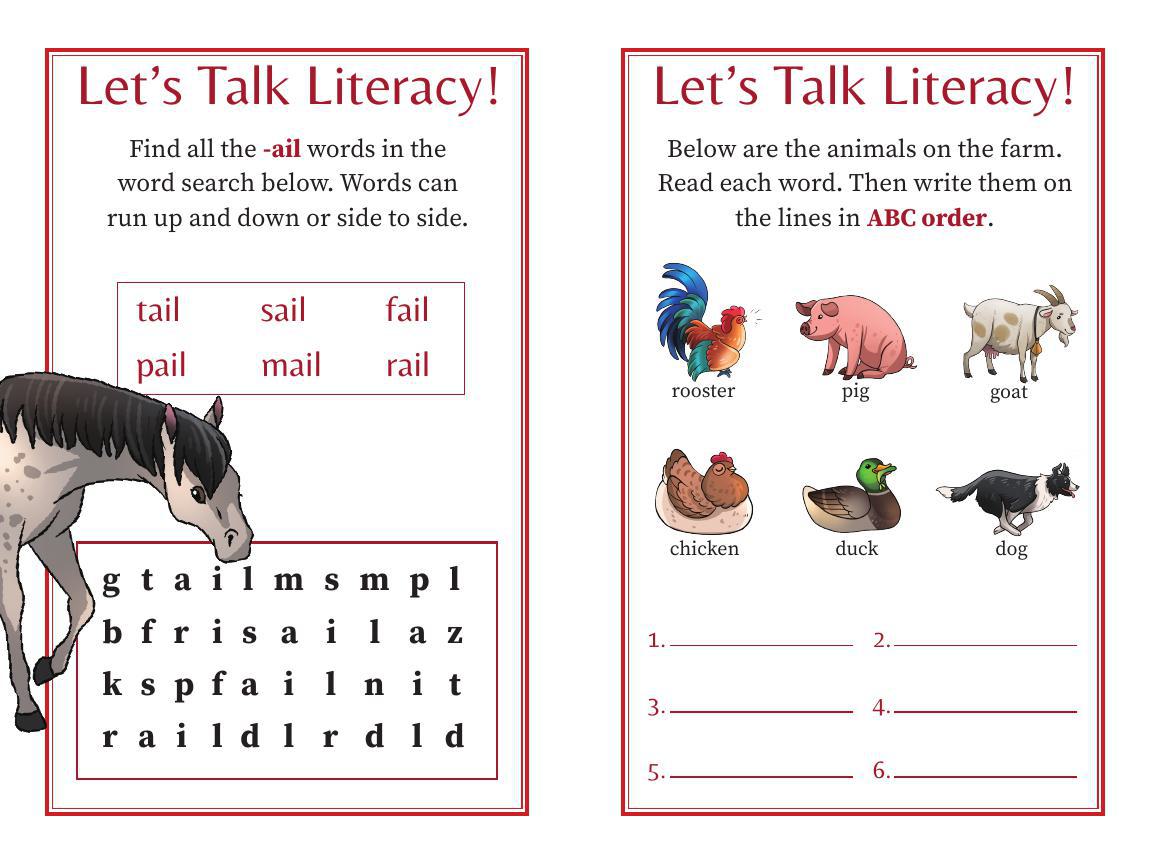 Read with us . . .
Simple, repetitive language

Simple, repetitive language encourages word recognition and ease of reading in emergent readers.

Humor

Kids will recognize and delight in the girl's silly antics as she moves from animal to animal, trying to act as they do.

Kids love farm animals

Farm books are a hit. Kids will love seeing animals they recognize and will have fun learning to read not only the names of the animals, but also the sounds they make!
Includes seven pages of reading activities
Letter Sounds

Before kids can string words together, they first have to learn what sounds each letter makes. Drawing a correlation between those sounds and the sounds that appear in words is one of the first steps in reading.

Onomatopoeia

Words that sound the same as the sound being described are called onomatopoeia. Asking a child to recognize the sound a word makes is a strong step toward comprehension.

Opposites

Opposites teach children to compare two things and to understand specifically what it is that MAKES two things different. Finding opposites forces children not only to decode written words but to understand them in the context of the surrounding art.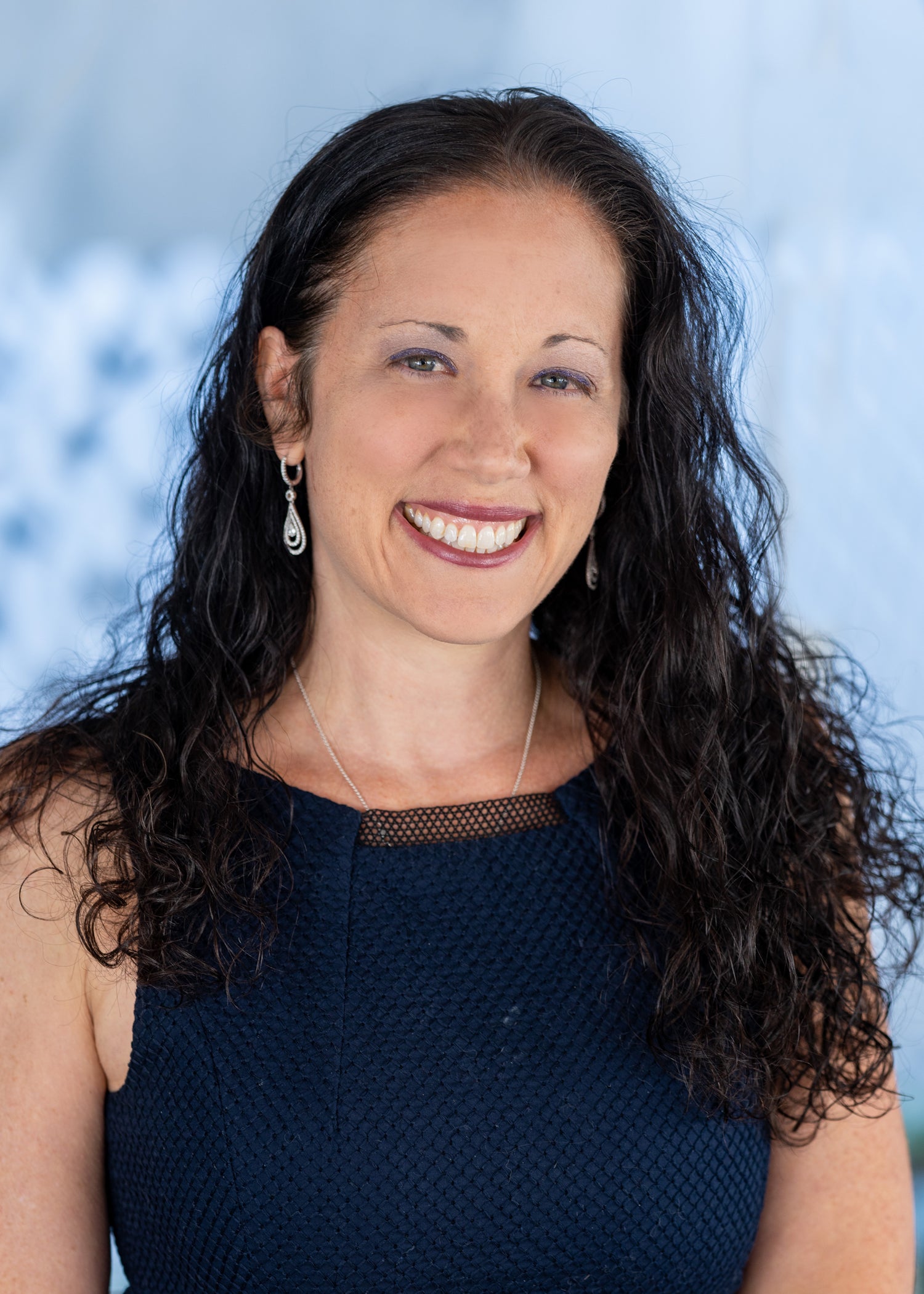 About the Author
Brooke Vitale is a children's book editor, author, and proud founder of Charge Mommy Books. Over the course of her 15+ years at top New York publishers, Brooke Vitale has edited thousands of books, including best-selling titles Hide-and-Hug Olaf and Olaf's Night Before Christmas. Today, Brooke works as a freelance children's book editor and runs brookevitale.com, a website dedicated to helping aspiring authors navigate the publishing and self-publishing industry. Since beginning her freelance career, Brooke has helped more than 1,000 authors achieve their dream of publishing a book.
But Brooke is also a prolific writer in her own right. She has worked with top children's book publishers including Penguin Random House, Scholastic, HarperCollins, and Disney Book Group to publish more than a hundred books, including The Magic Is in You, The Mandalorian: A Clan of Two, Goonies: An Illustrated Classic. All told, Brooke's books have sold over 500,000 copies and climbing.
Brooke lives in Connecticut. When she is not writing or editing she can be found playing Charge Mommy in the backyard with her two young sons.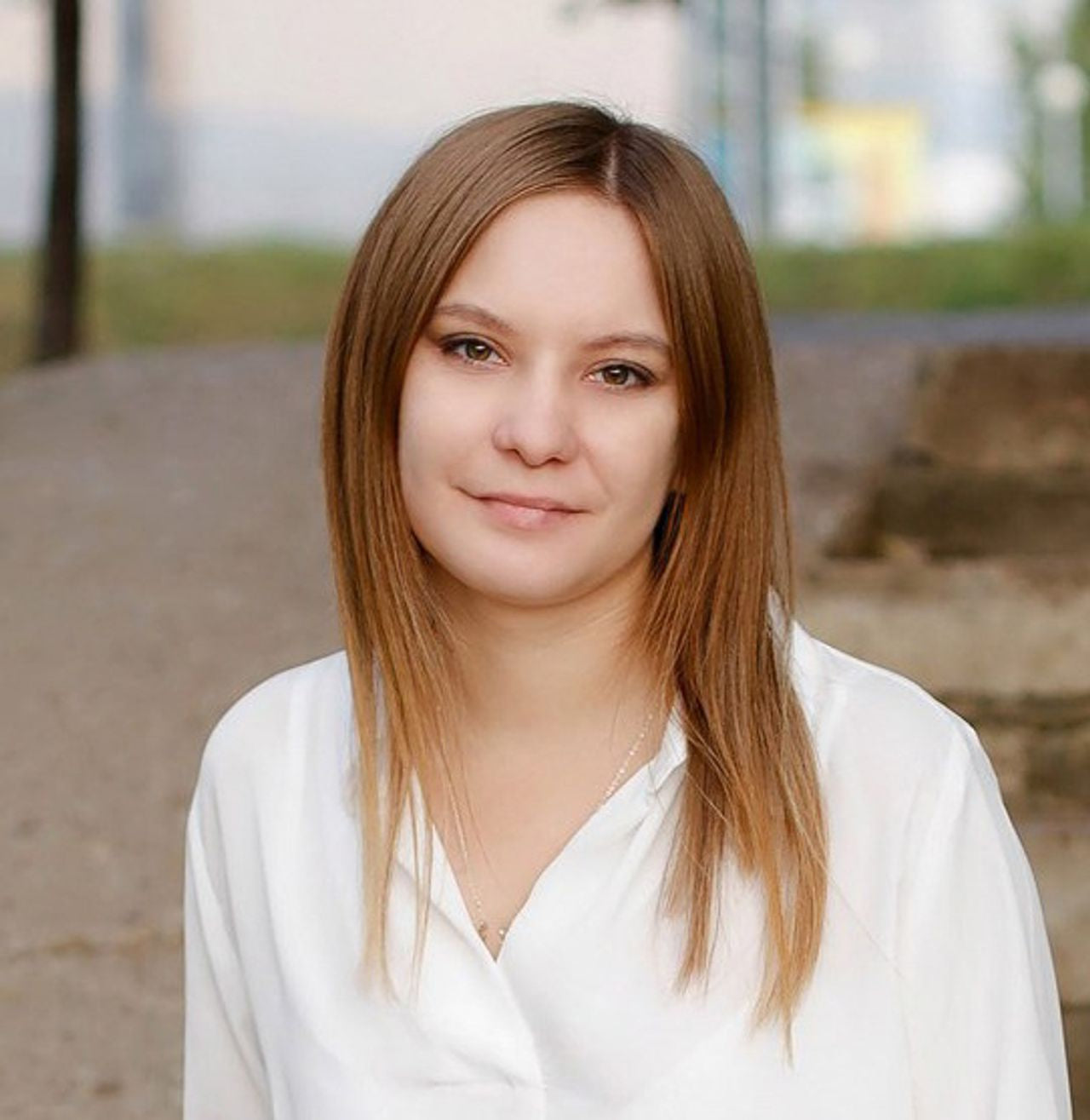 About the Illustrator
Rimma Mukhamadieva is a professional illustrator. She has been drawing since childhood, but only entered the professional world of drawing six years ago. She specializes in drawing animals and cute illustrations.
Laugh out loud!
My daughter and I have so much fun reading this story. It always has us both laughing as the little girl tries to figure out which animal she is. Great beginning reader.
Farm Animals!
My daughter loves farm animals! I bought the set for my son and he enjoyed reading this but my daughter can't stop picking this up. She loves following the little girl as she goes about her day trying to figure out if she is any of the animals. So fun and entertaining.
Fun, silly and educational!
A fun story about a girl who tries to be like all the different animals on her farm and finds out it's better to just be yourself! A fun read with great illustrations. You also learn about the different animals that are on a farm and to accept yourself for who you are!
Very Cute!
I enjoyed reading this sweet book about a girl on the farm waking up and visiting all the animals. As the little girl visits each animal on the farm she notices similarities between the animals and her, but she also recognizes differences too. A fantastic and educational little book that all kids would definitely enjoy! A great addition to classrooms!
Cute Book for Early Readers
This book is perfect for young children who are still learning to read. The words are simple, the sentences are short, and there are no more than four lines on each page--the perfect format for an easy reader! I definitely recommend this book for classrooms, homeschools, and for children practicing their reading skills in or out of the classroom. The literacy activities in the back are a wonderful addition to the story.