Hardcover | 32 Pages | 8.5" x 11"
Regular price
$18.99 USD
Sale price
$14.95 USD
Unit price
per
Sale
Coming Soon
With enough determination, nothing's out of reach.
Periwinkle Smith loves looking at the stars. Then one night, Periwinkle sees one star sitting apart from the others. Armed with a can-do attitude and a wild imagination, Periwinkle sets out to tell the star that she'll be his friend. But reaching the night sky isn't as easy as it seems. Can Periwinkle find a way to deliver her message, or will her new friendship be over before it can even begin?
A little girl with a lot of spunk, Periwinkle Smith is sure to reach right into your heart!
Autograph Available

Let us know who you want the book autographed to on the cart page.
Printed in the USA

All Charge Mommy Books are printed in the United States of America
Dedicated to Literacy

10% of net profits donated to literacy initiatives
Share
View full details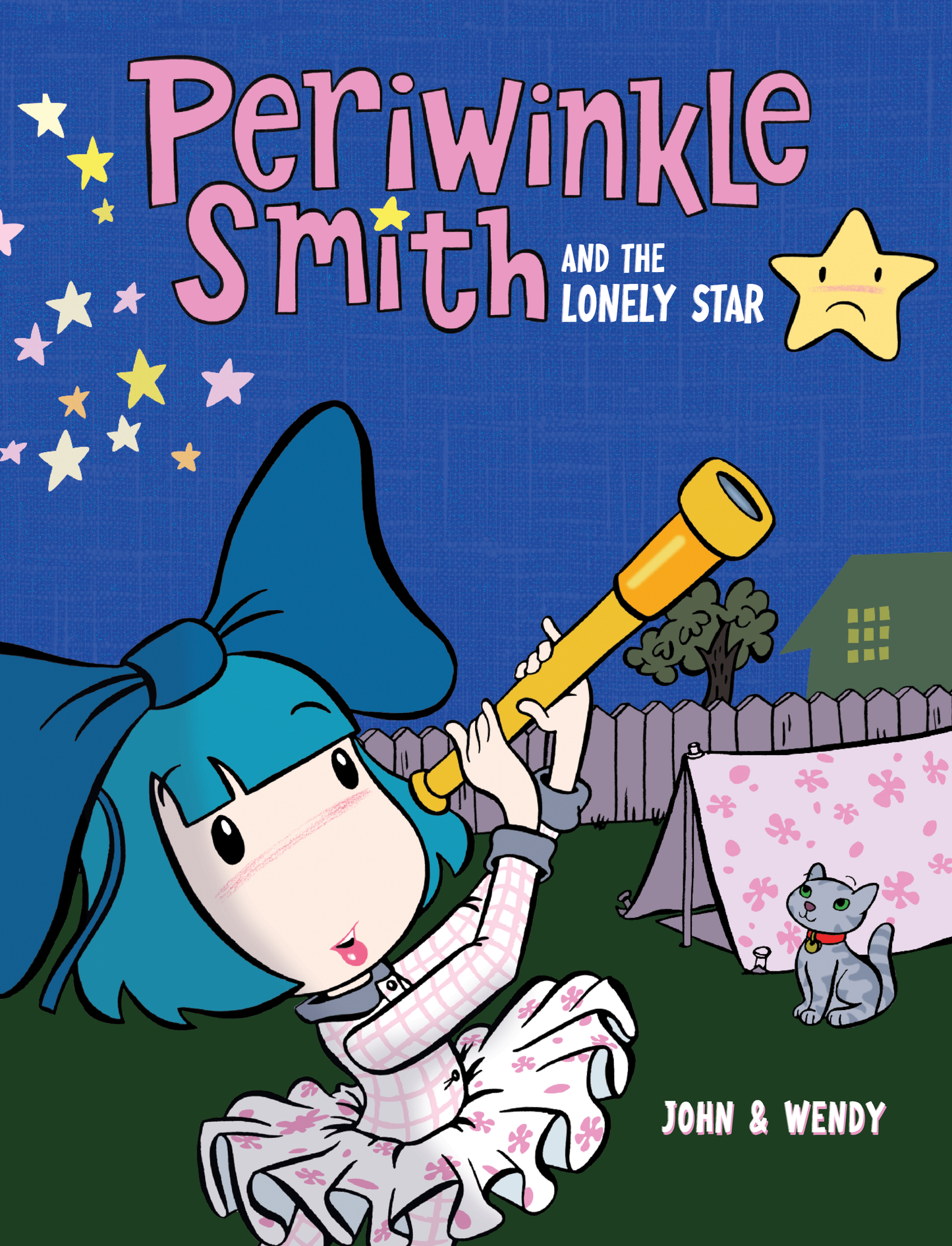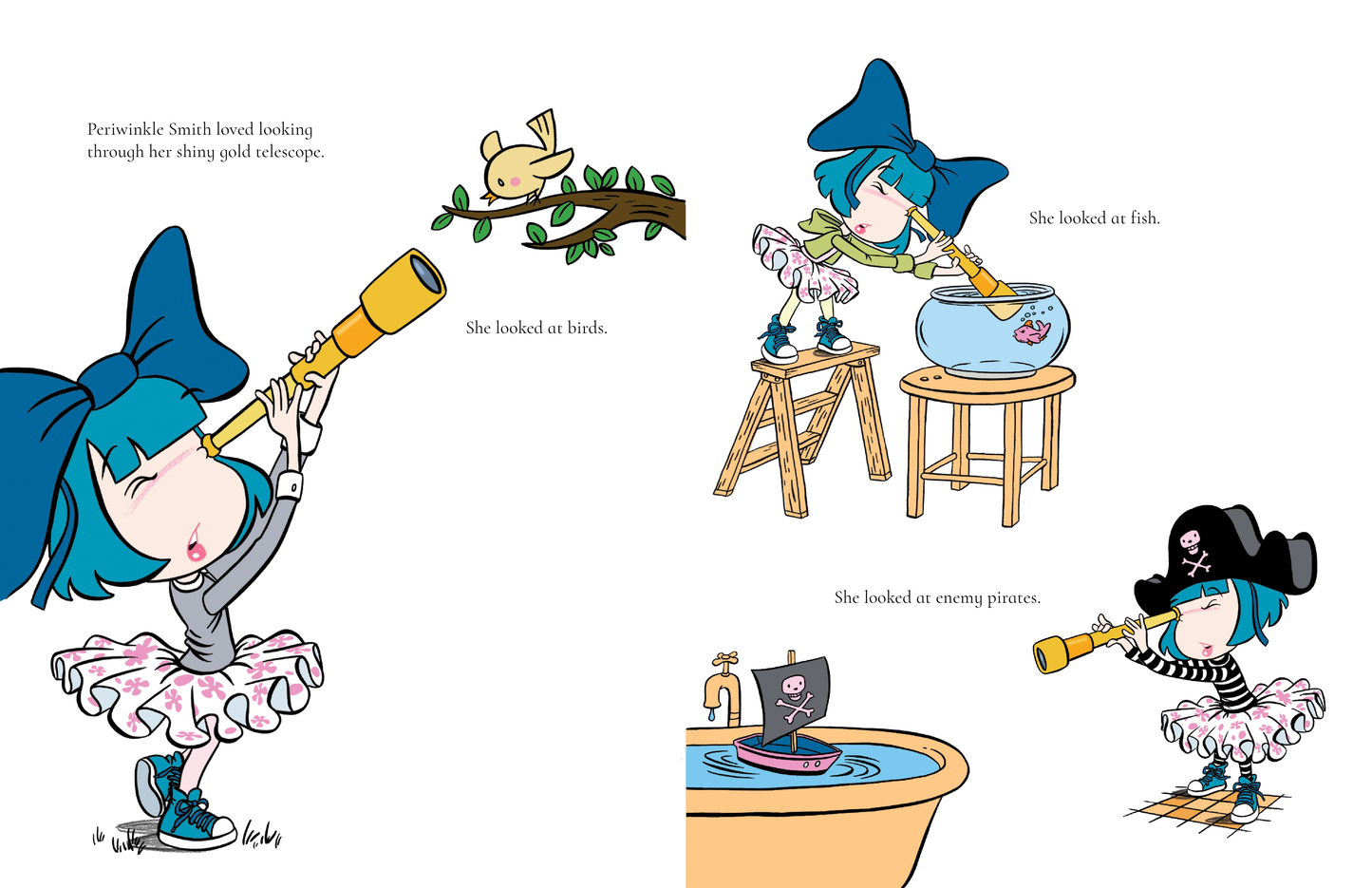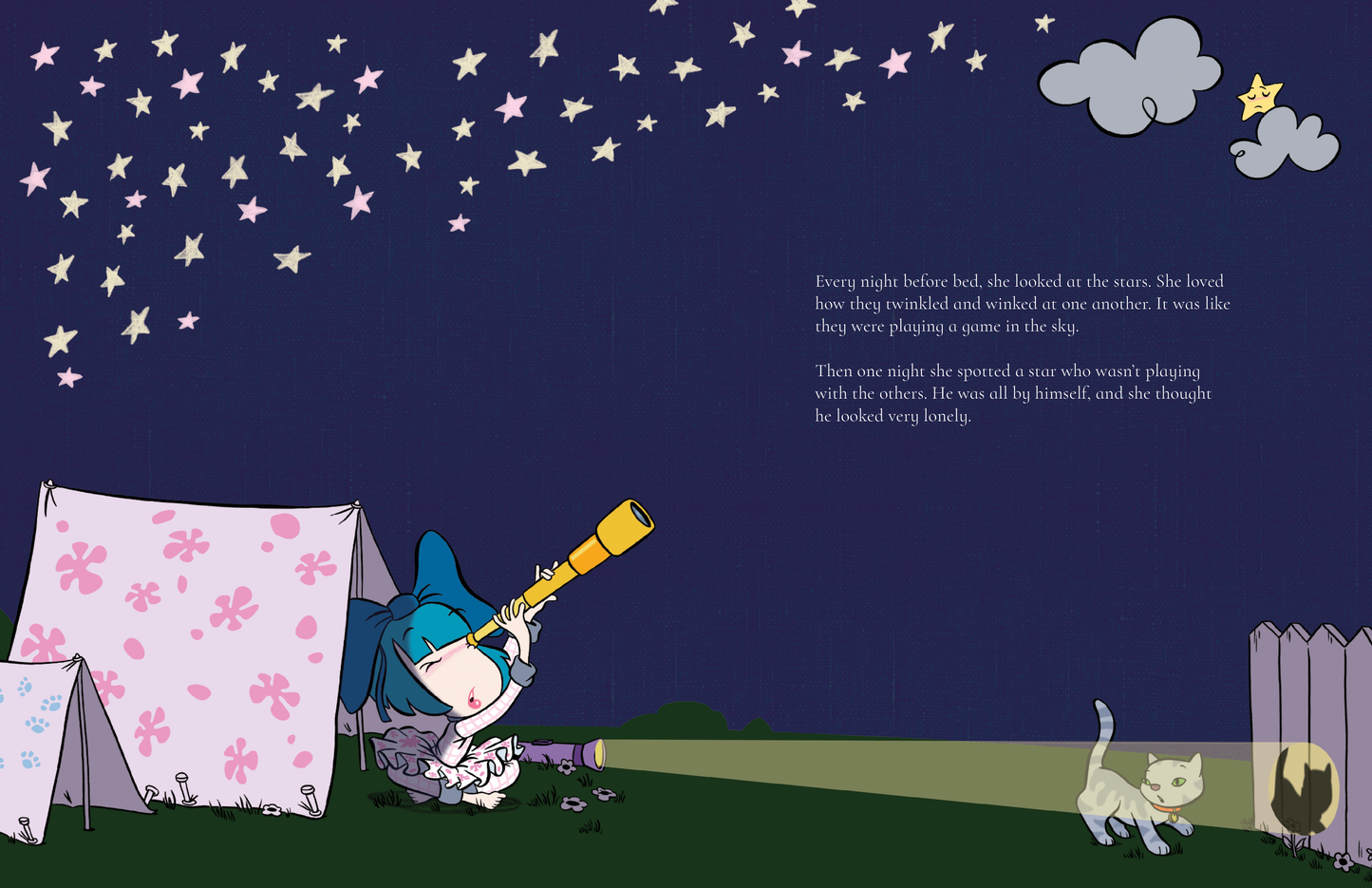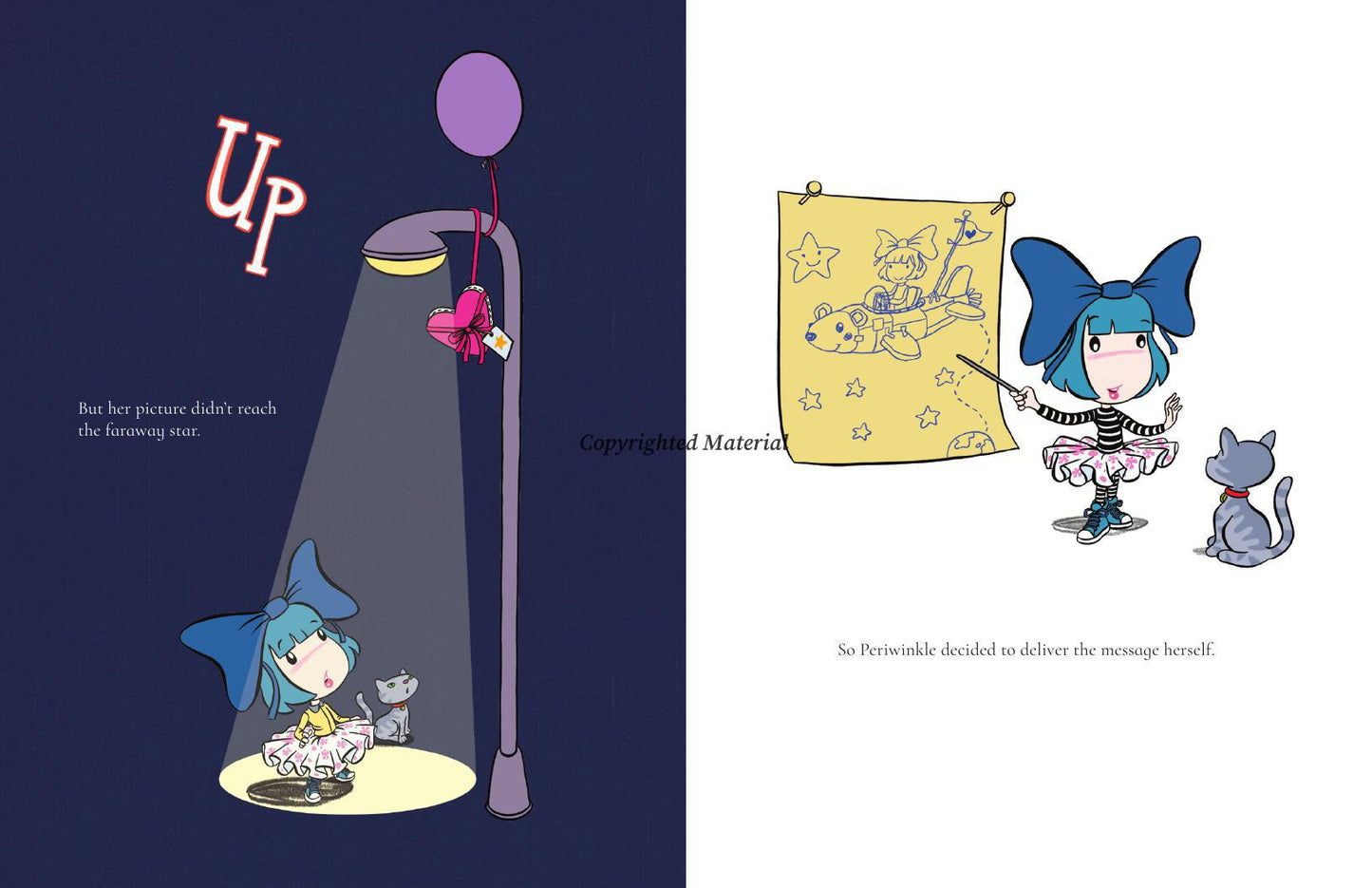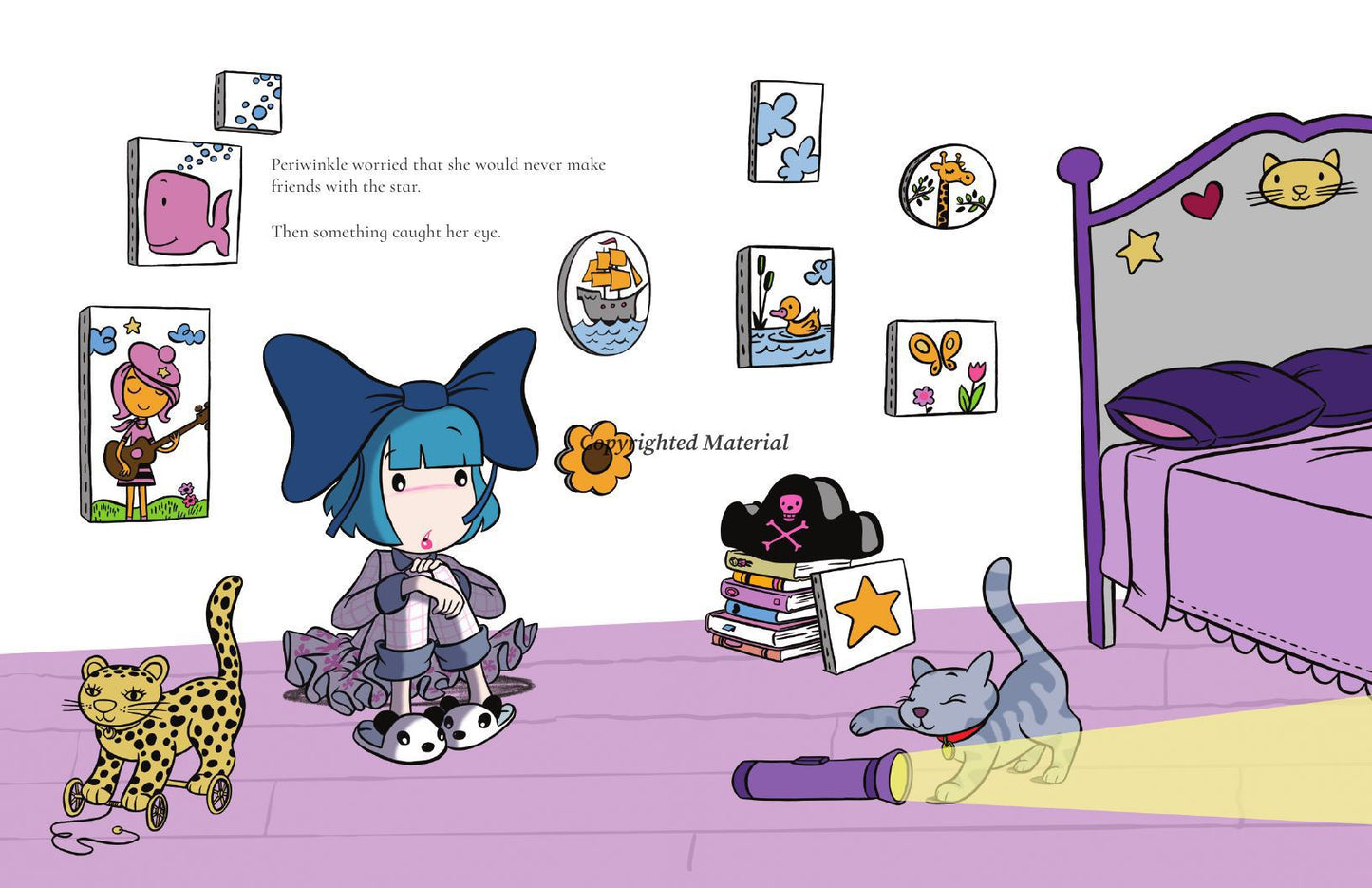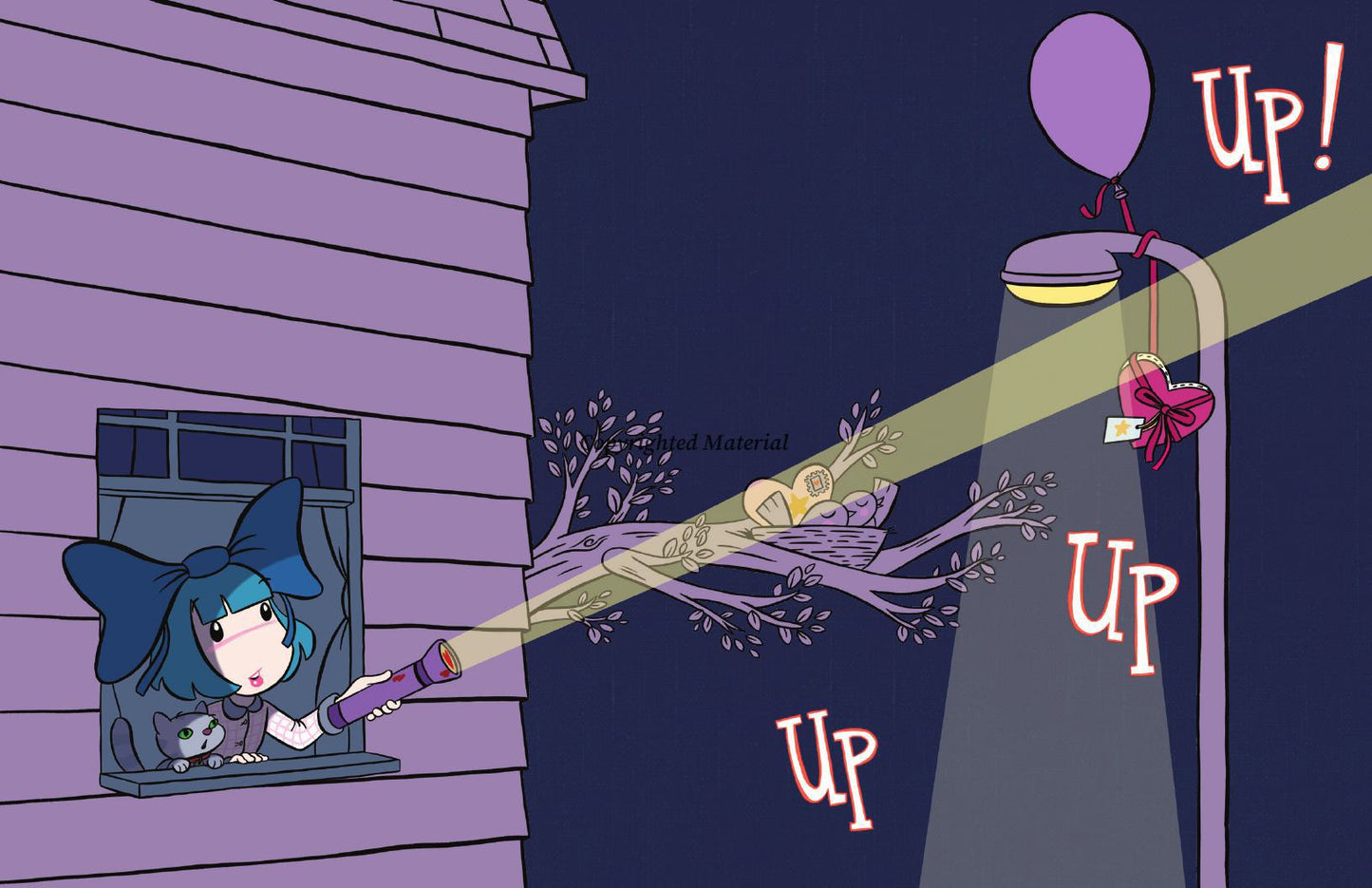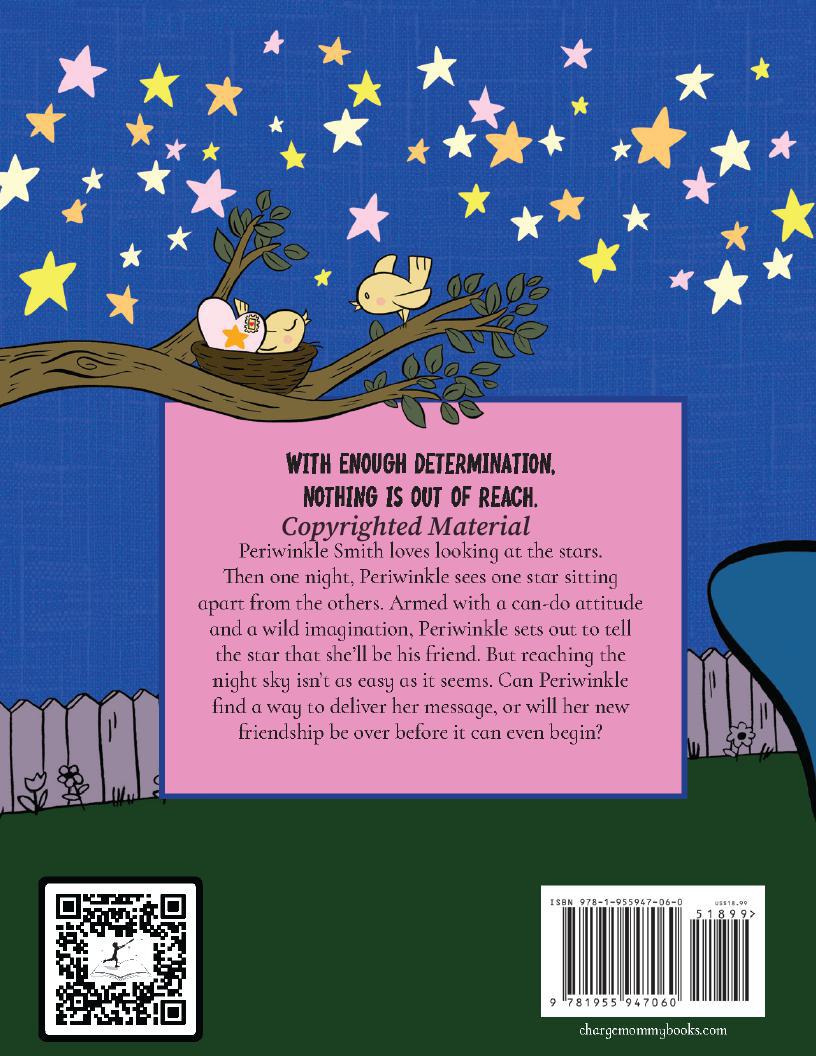 Periwinkle Smith and the Lonely Star Read-Along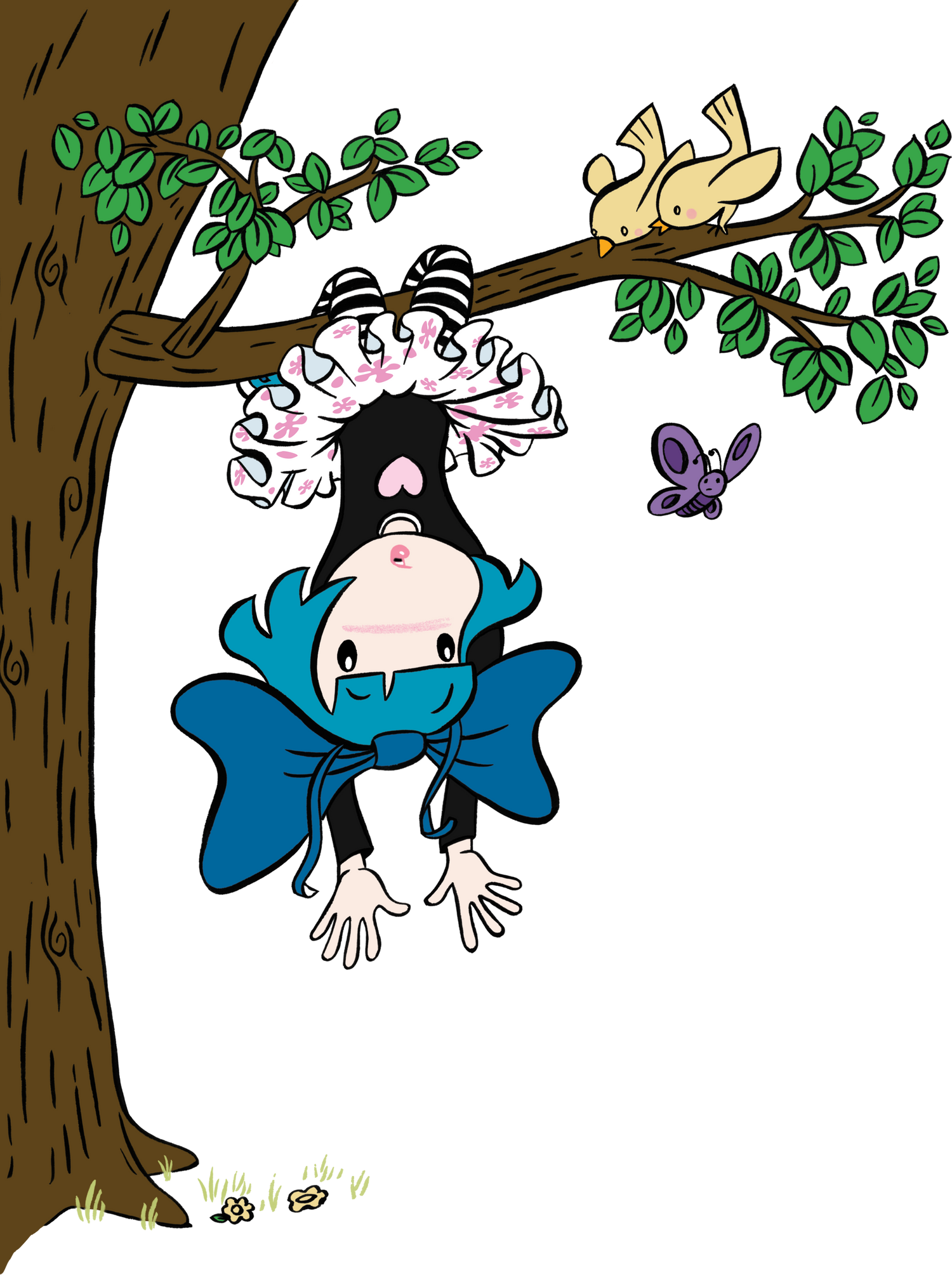 Girl Power!
Periwinkle Smith is the ultimate "girl power" girl. Friendly, and with a heart as big as the night sky, Periwinkle is not one to let anyone—or any challenge—stand in her way! Readers young and old are sure to admire her fierce determination and can-do attitude.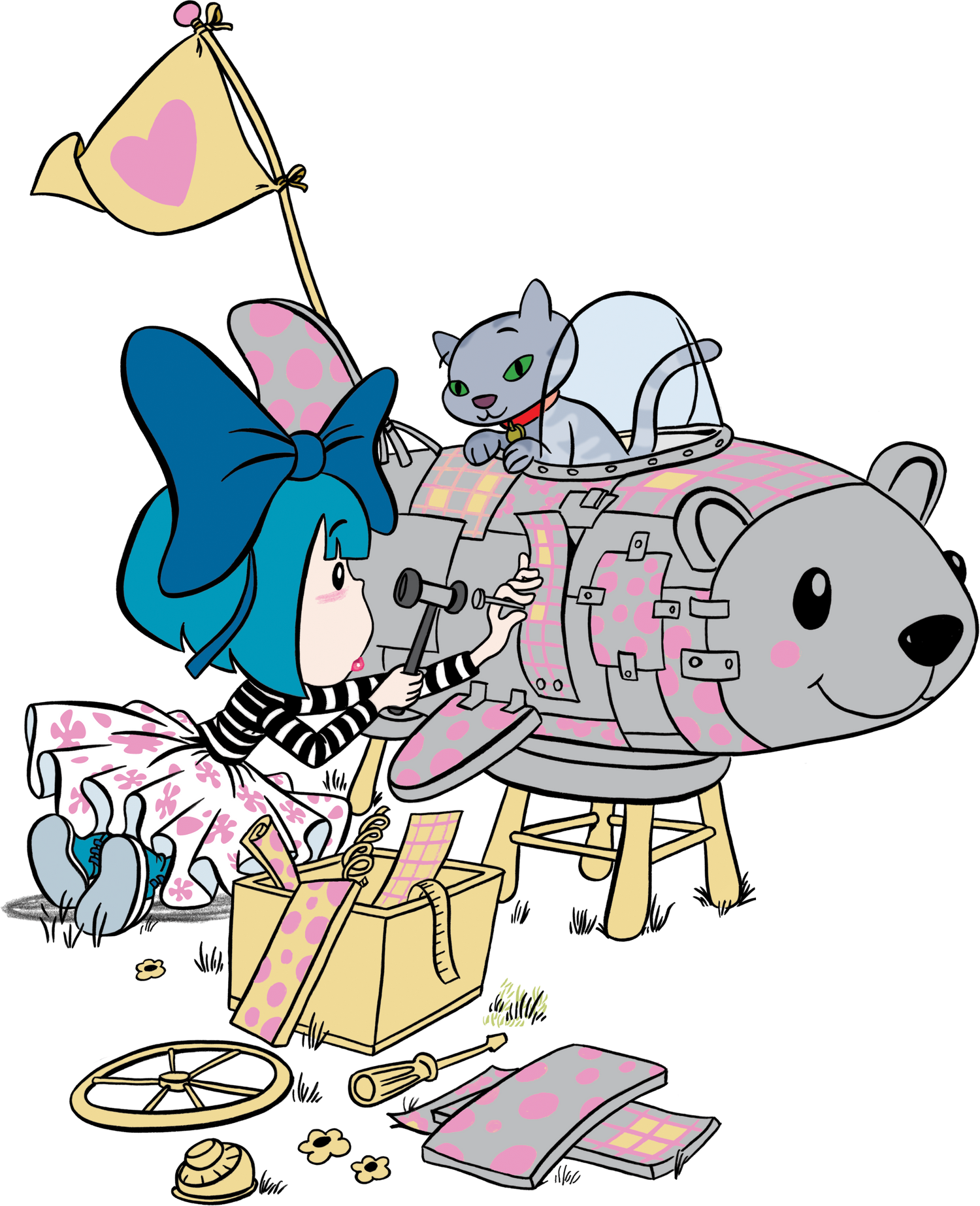 Celebrate STEAM!
Periwinkle Smith loves looking at the stars. She adores using her telescope. She's not afraid to build a rocket ship to space. And she knows that a jar of paint can go a long way toward solving problems. But there's one thing above all that defines Periwinkle: her out-of-the-box thinking. From science to art, her innovative plans celebrate the power of unique thinking.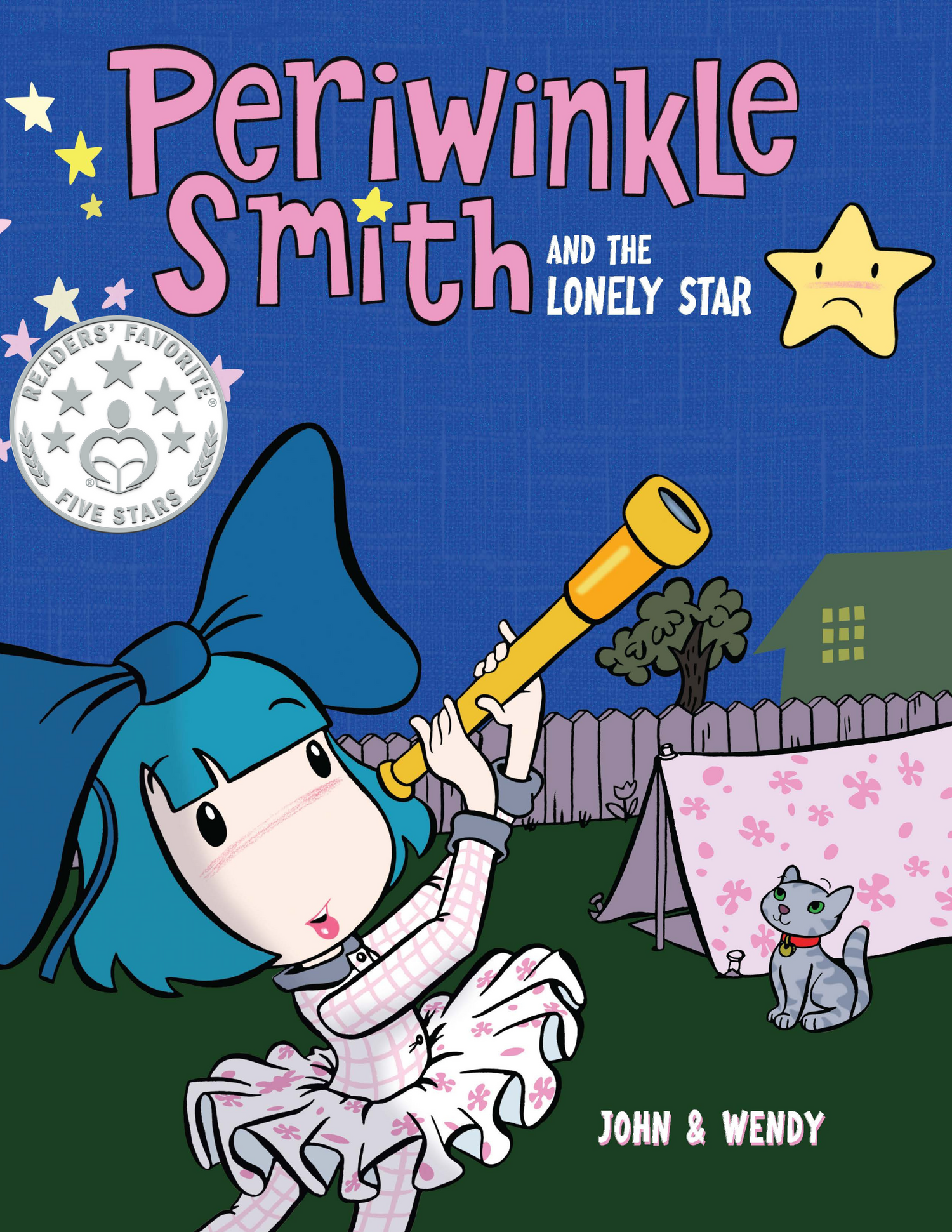 Readers' Favorite Gives Periwinkle Smith 5 Stars!
"Children have interesting views of the world around them. In Periwinkle Smith and the Lonely Star by John and Wendy, an imaginative girl named Periwinkle dreams of befriending a star. But how does one make contact with a star up – up – up in the sky? Periwinkle engages in some rather creative ways to message the star, and demonstrates creativity and perseverance.
The cartoon-style illustrations are delightfully humorous. The limited colors are a welcome difference from other modern picture books.
The repetitive syntax of each sentence is sure to make new readers more confident as they learn the pattern of the story. This is a great addition to the fun and educational picture book series from Charge Mommy Books."—Rachelle Smith, Readers' Favorite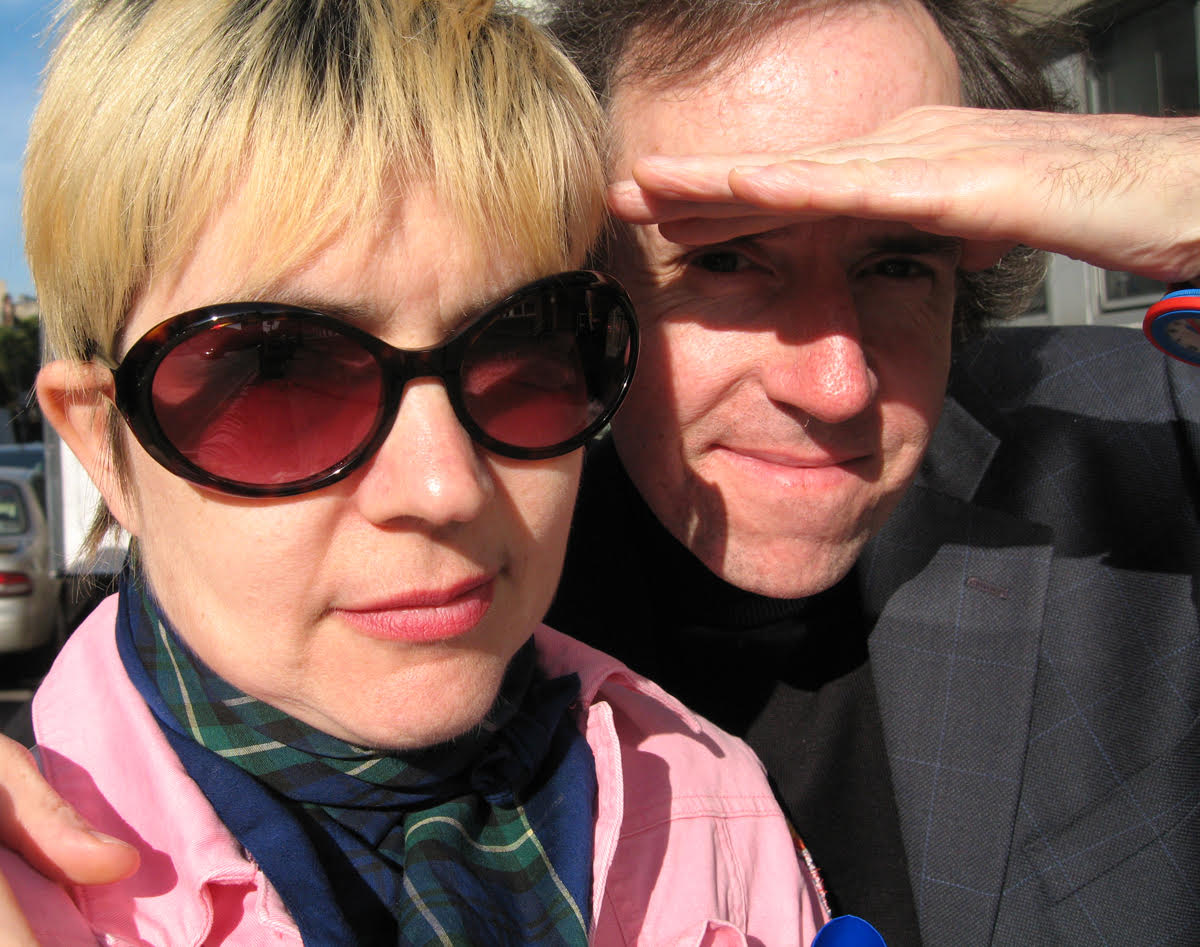 About the Author and Illustrator
John & Wendy can't sit still. Not only do they create pretty pictures, write and illustrate children's books, take photos, and play music in their band Sugar Syndicate, they still find time to explore the city, read PG Wodehouse and Gerald Durrell on the subway, volunteer at the Central Park Zoo, and play with the cats. You can often find them chatting up dogs on the street. John & Wendy live and work in Brooklyn, New York.
Periwinkle becomes a star
Wonderful touching story and example to children about the compassionate feelings that accompany thinking about others and the creative ways to "reach out" and start a friendship along with the feelings of joy in doing so.
The enjoyable artwork is commended for telling half the story.
Beautiful
It's a beautiful book with a wonderful message. My kids love it.
Fantastic
My granddaughter loved both Periwinkle books.
Great bedtime story
This book is a great read and has a lovely message about compassion and perseverance!
My kids love this book!
We received this book as a gift, and what a thoughtful gift it was. "Lonely Star" is beautifully illustrated; the story is fun and uplifting. A great bedtime read for the whole family.