Hardcover | 32 Pages | 8.5" x 11"
Regular price
$18.99 USD
Sale price
$14.95 USD
Unit price
per
Sale
Coming Soon
Click!
Every kid loves to search for buried treasure, and Sammy's no different. When his search reveals his mom's old digital camera, it soon becomes his most treasured possession. Mom tells Sammy, "Take pictures of what you love," inspiring Sammy to photograph the ways in which Mom shows her love. Join in the fun with Sammy as he explores his world through a new lens and discovers what he really loves most. 
Autograph Available

Let us know who you want the book autographed to on the cart page.
Printed in the United States

All Charge Mommy Books are printed in the United States of America
Dedicated to Literacy

10% of net profits donated to literacy initiatives
Share
View full details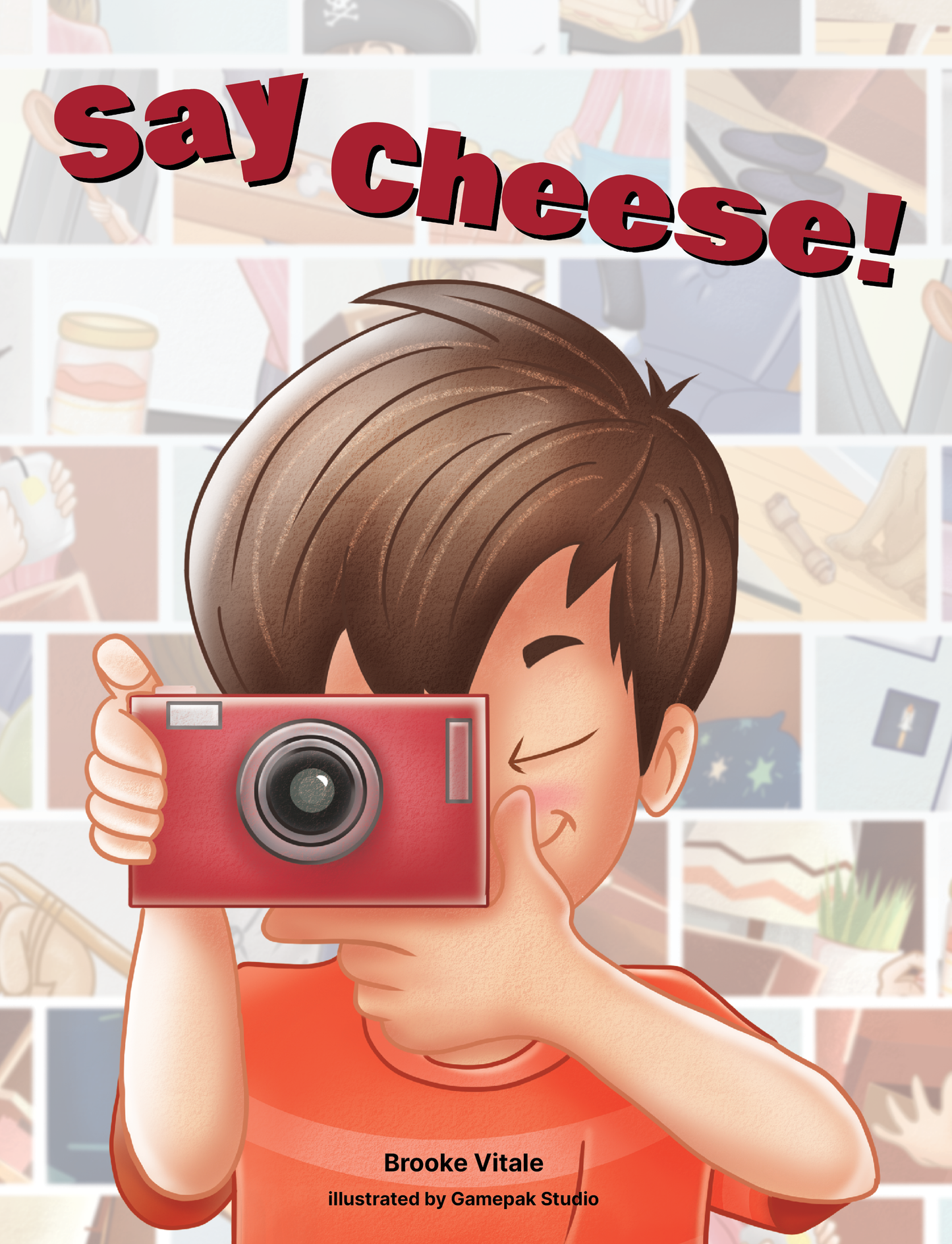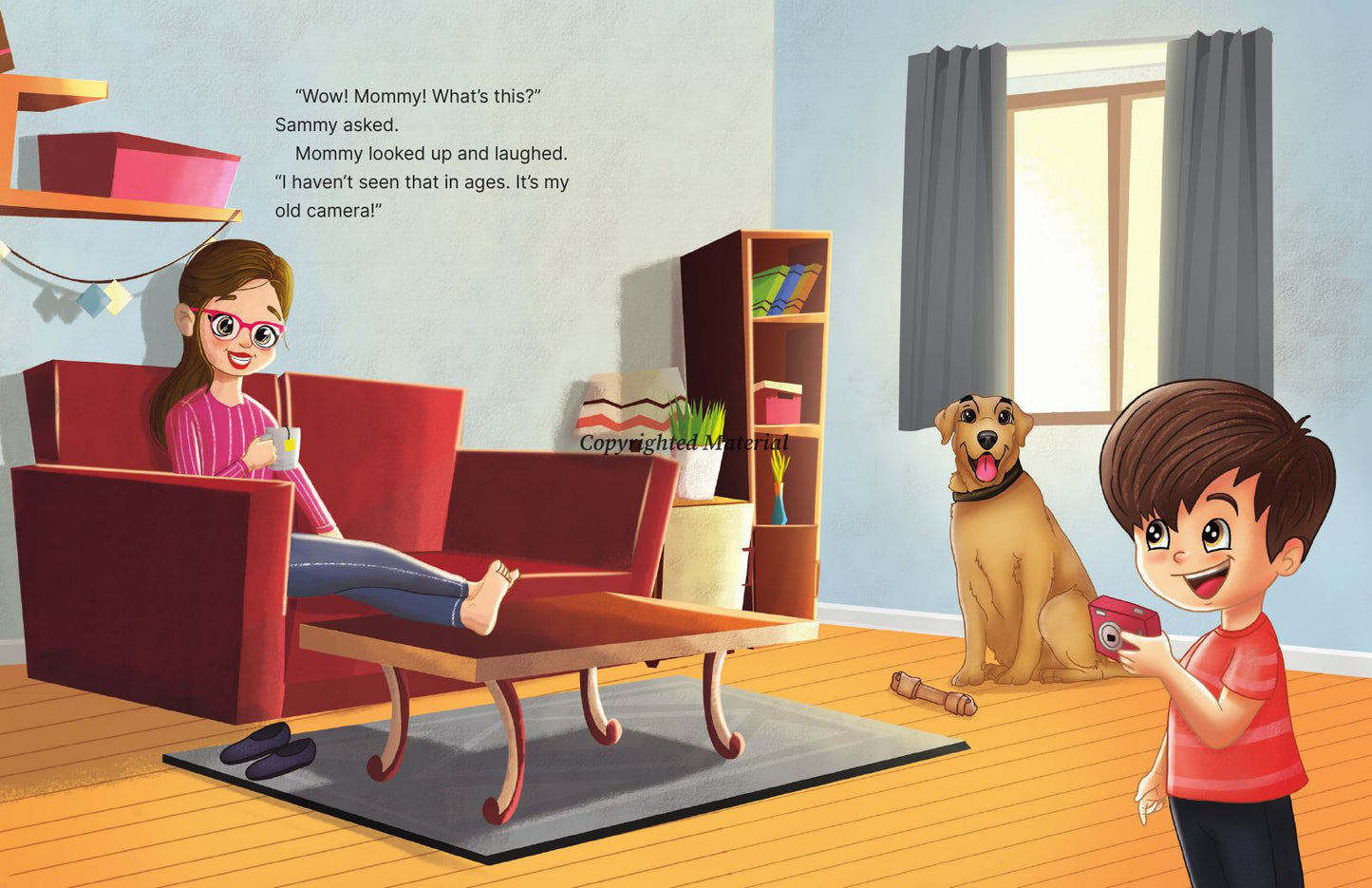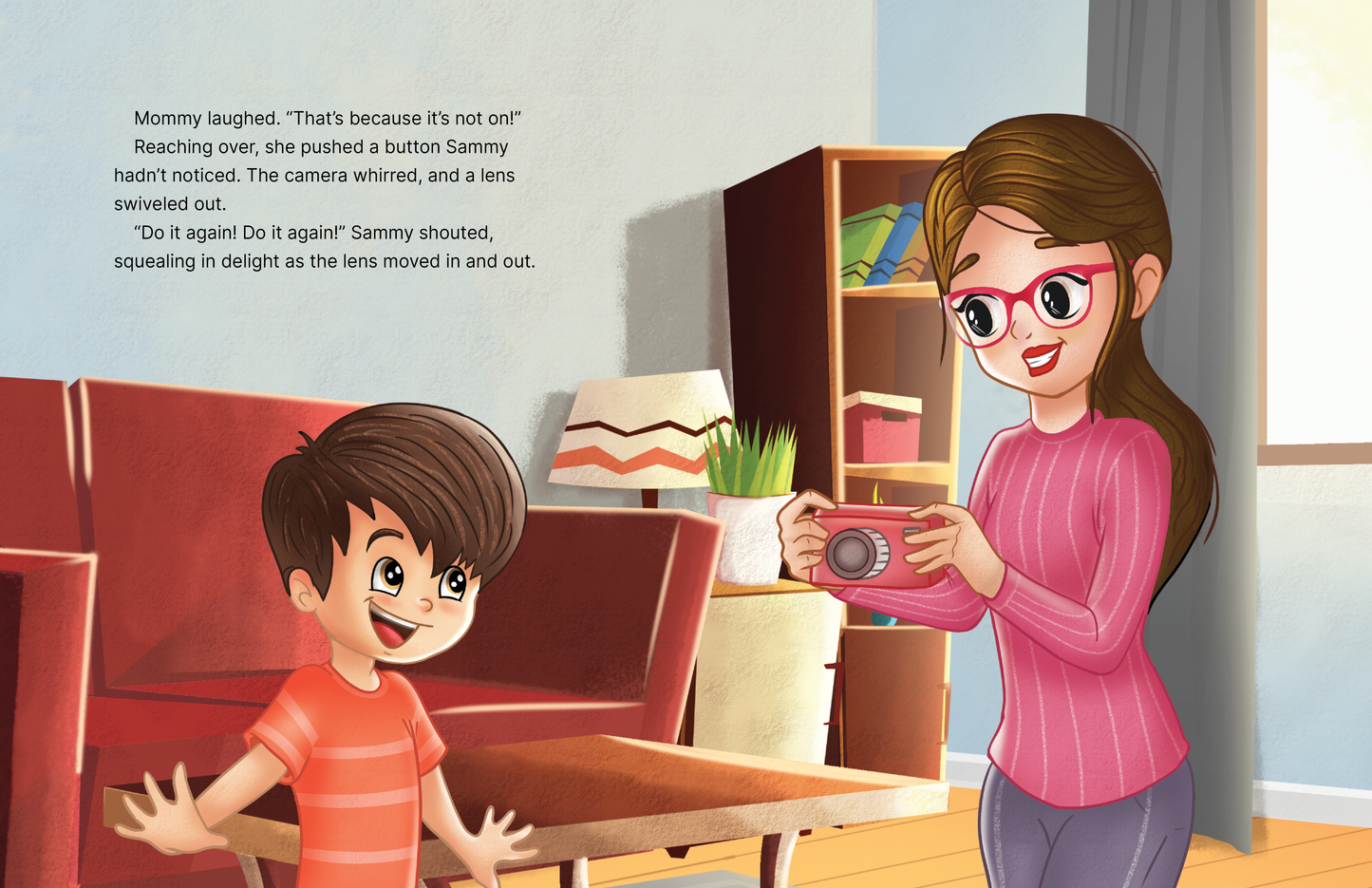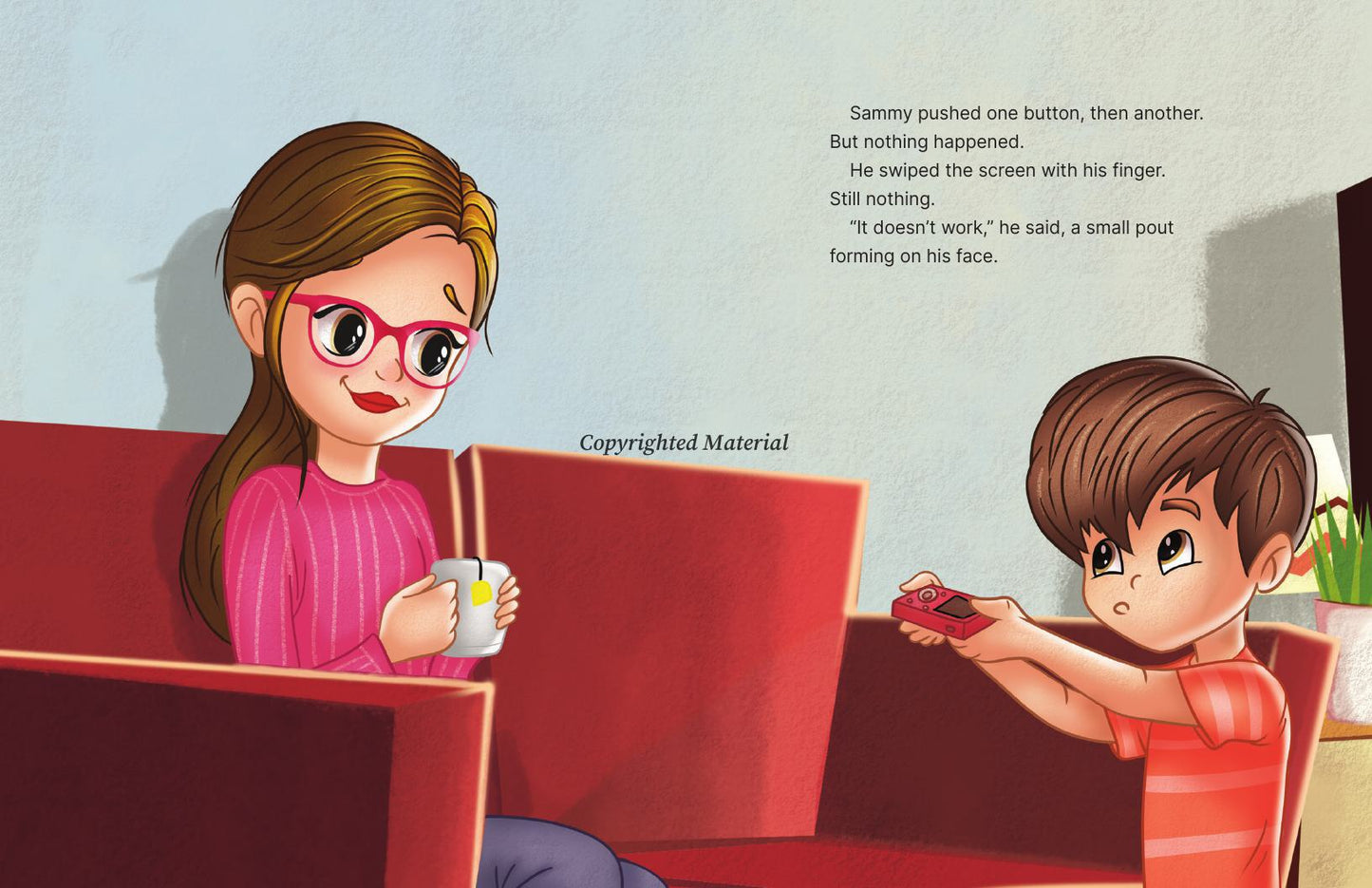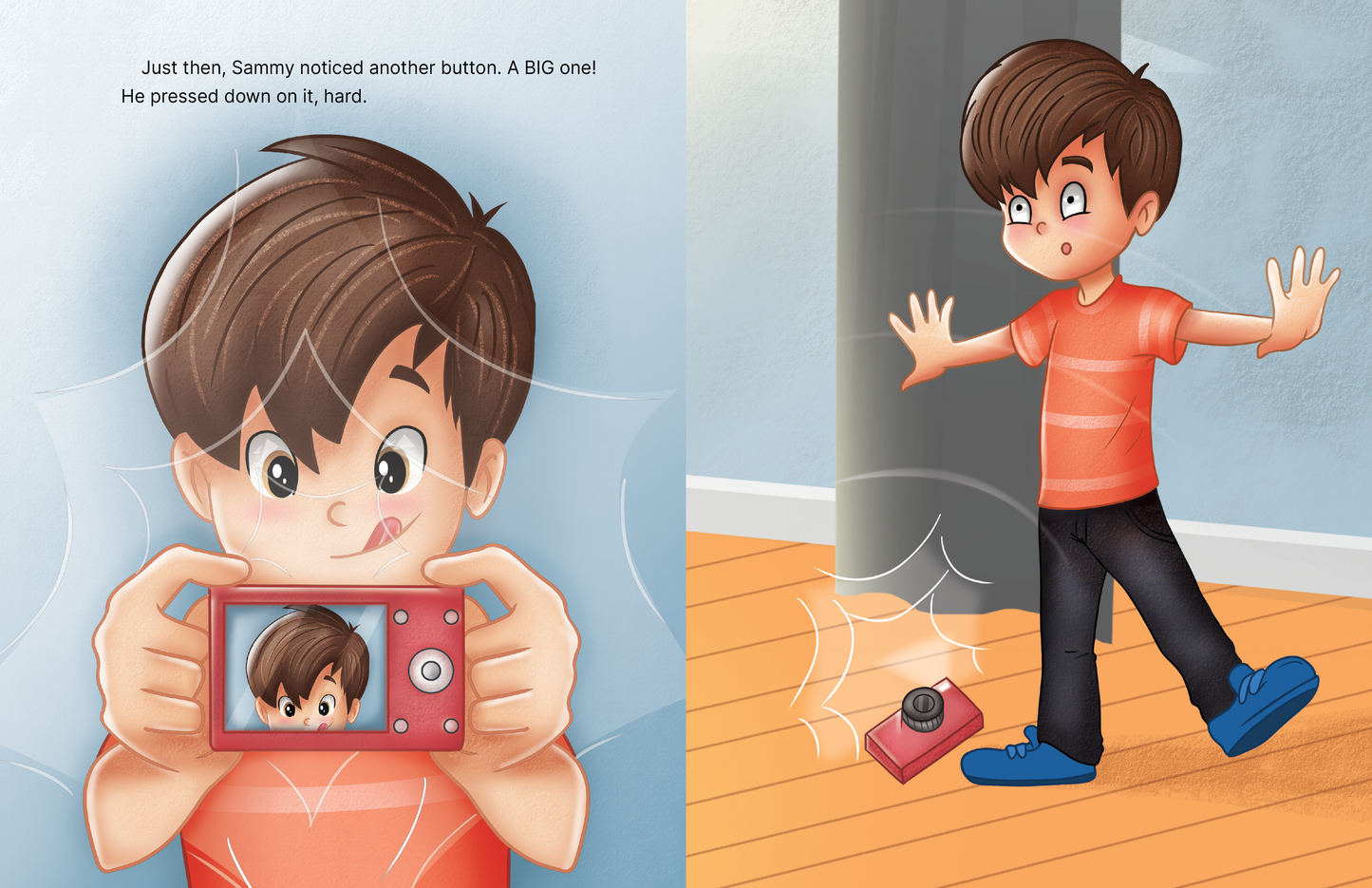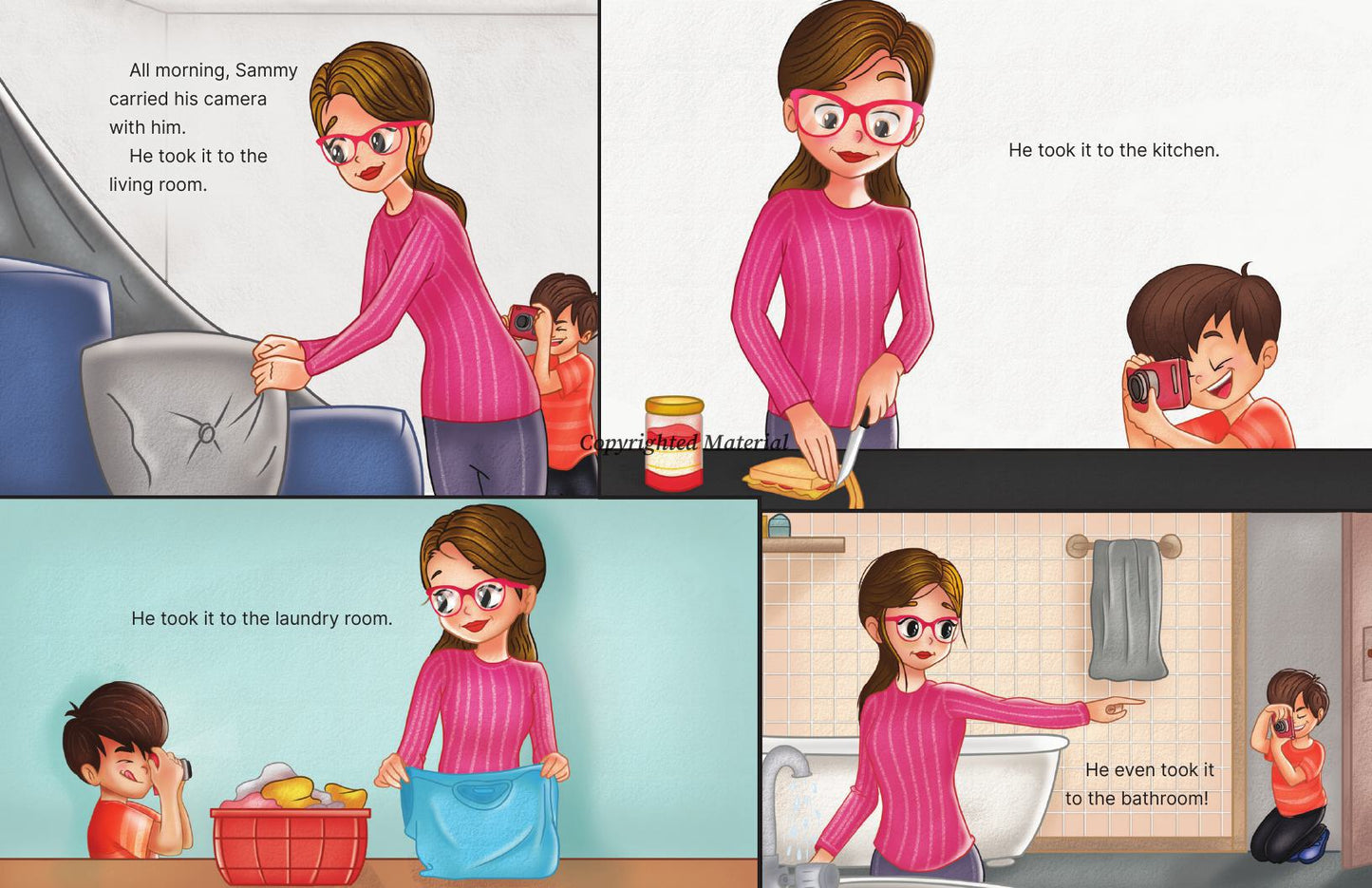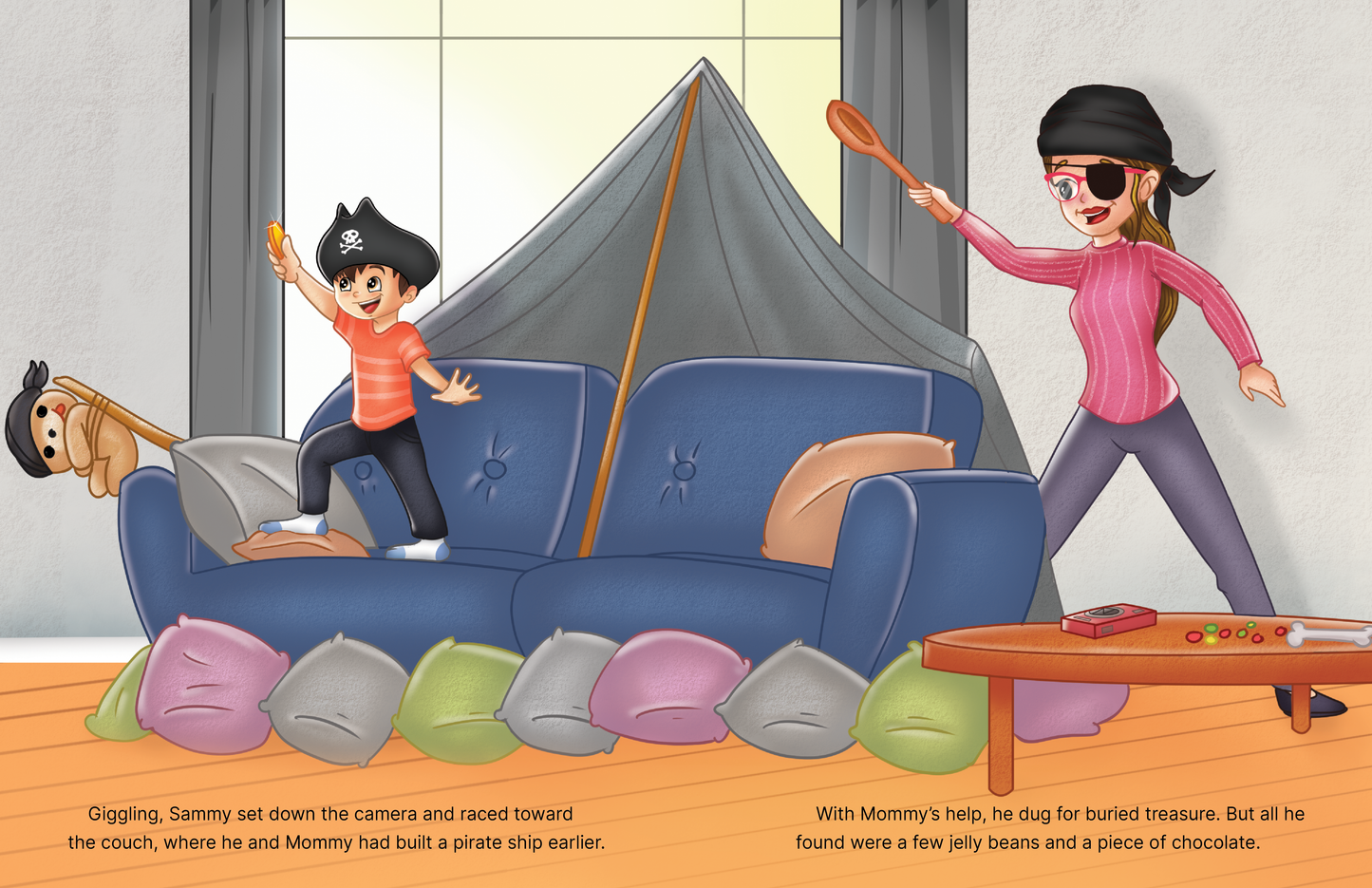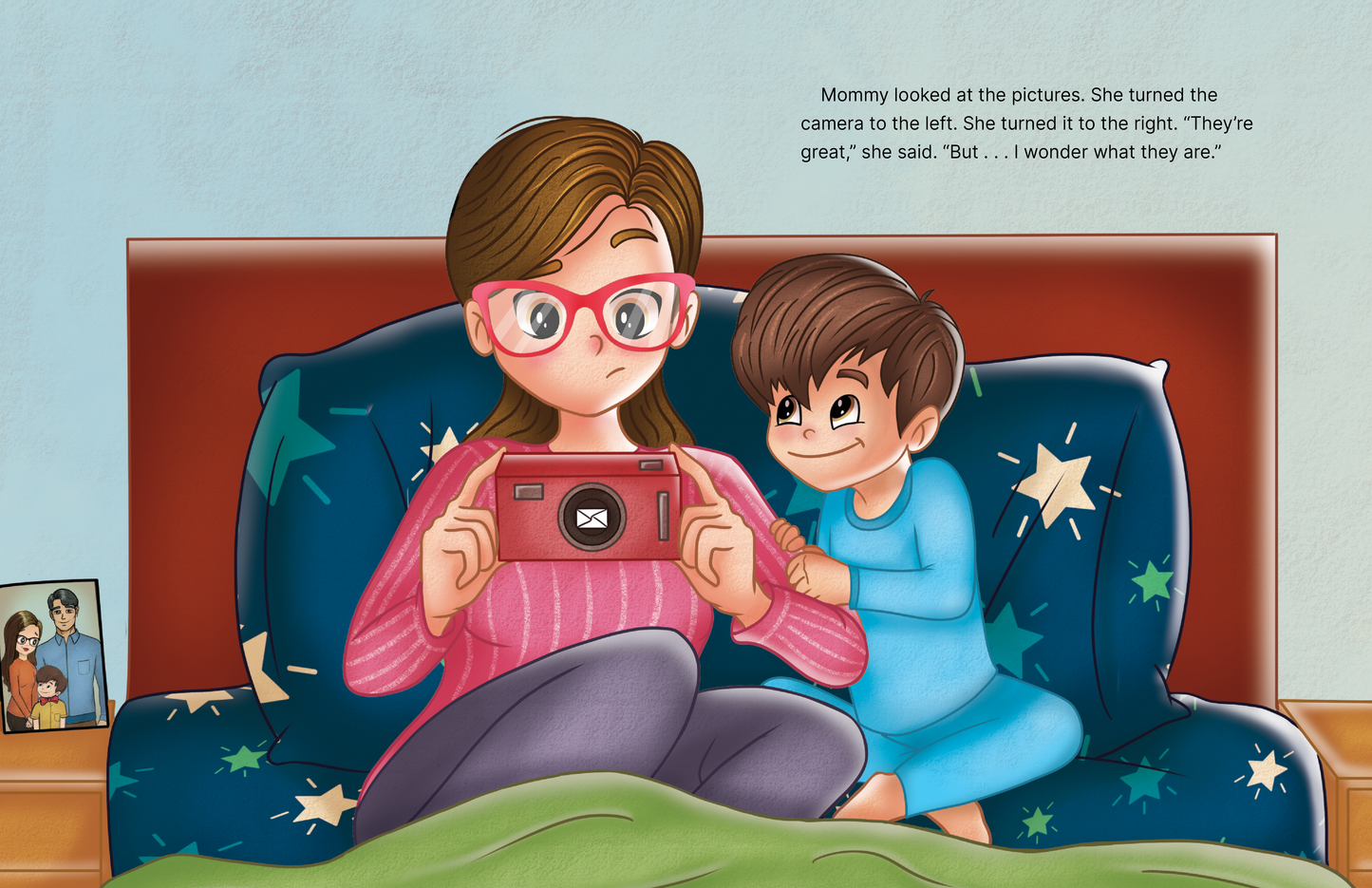 Say Cheese Author Read-Along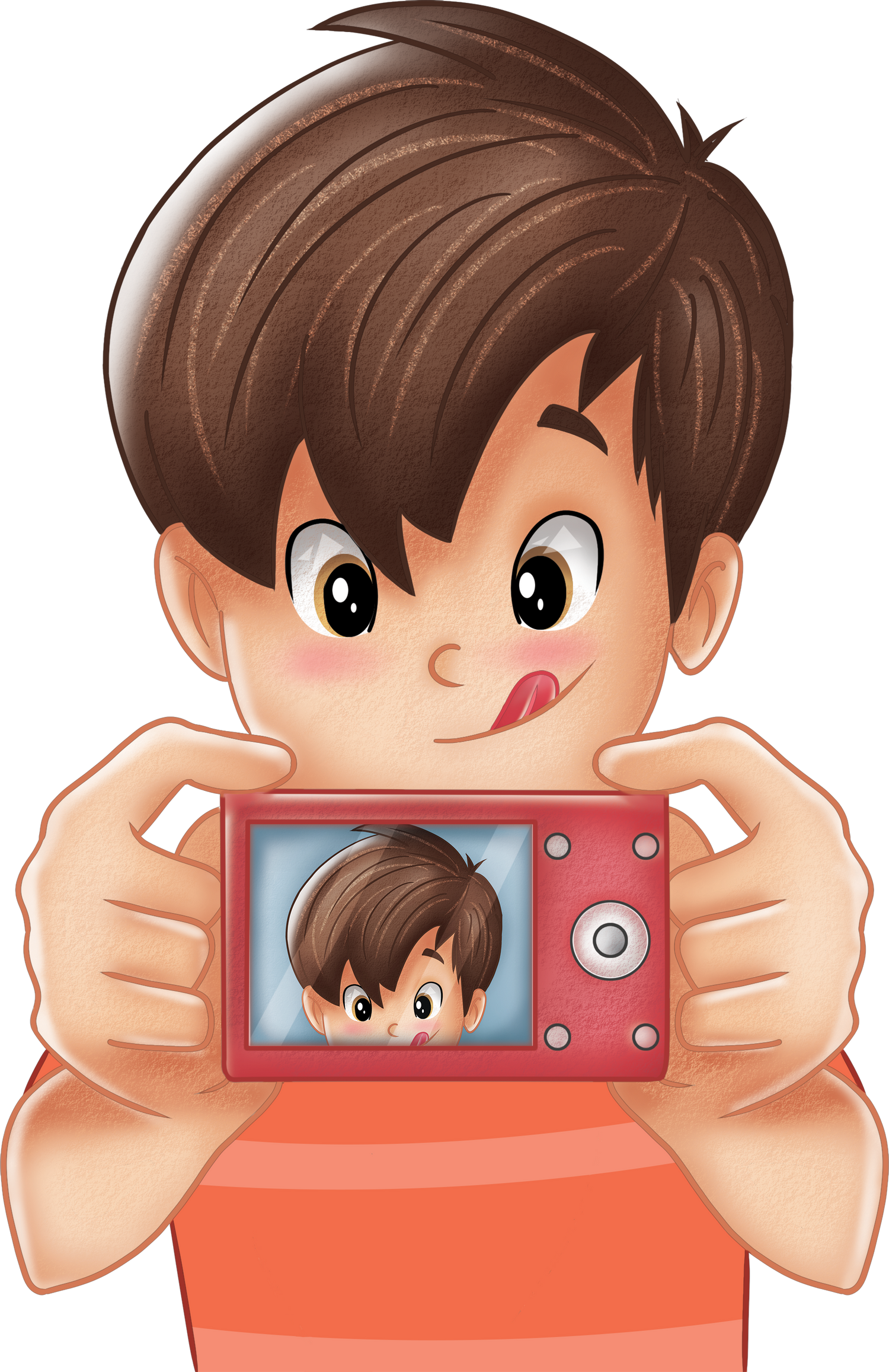 See the world through a new lens!
Children are amazingly adept at technology, and one of the things they love most is grabbing a phone and taking pictures—of everything!
Parents and children alike will identify with Sammy's love of pointing and clicking to capture the world around him. Perfect for precocious kids who want to capture their own view of the world!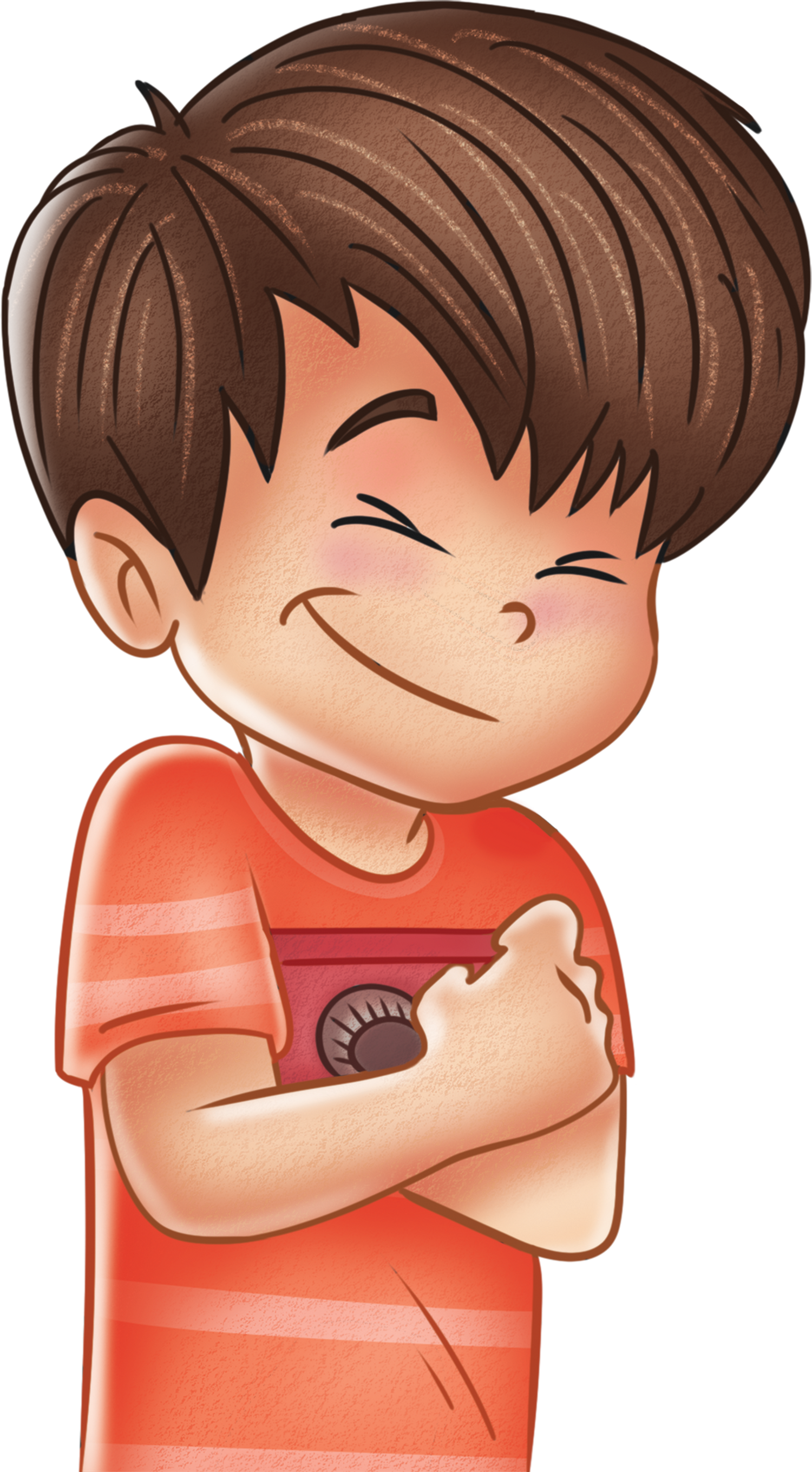 Nostalgic
Kids are always curious about the technology their parents grew up with and love discovering and learning about  "found items" from their parents' past. Sammy's fascination with his "found" digital camera is sure to ring true with children who have turned their own found items into beloved treasures.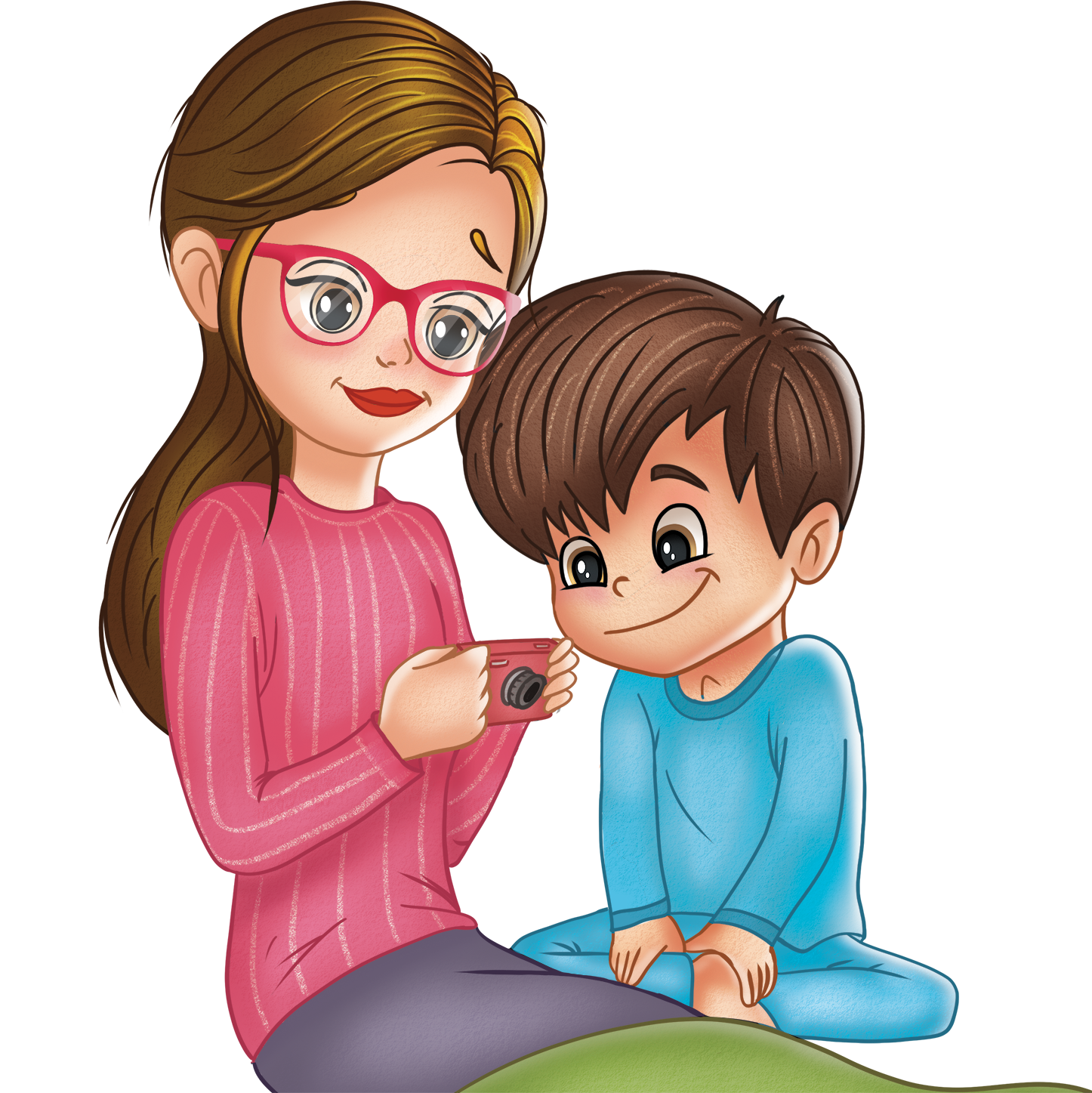 Perfect for Mother's Day!
All moms know what it's like to be the ones behind the scenes: making lunch, folding laundry, and ensuring that everything is perfect for their little ones. A story of the bond between a mother and her son, Say Cheese celebrates the not-so-unseen role moms play in their children's lives. Perfect to read on Mother's Day, or any time you want to celebrate that parent-child bond!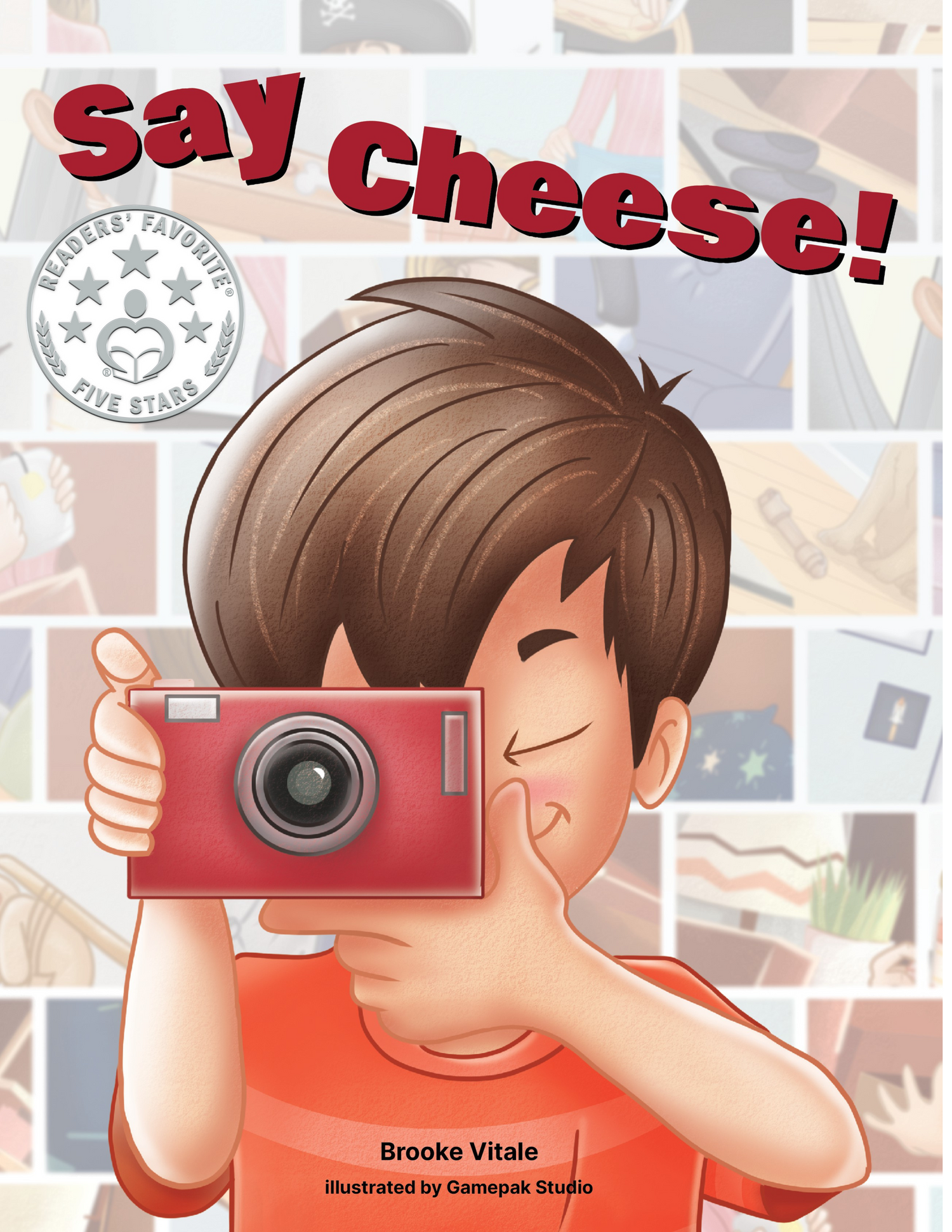 Readers' Favorite Gives Say Cheese 5 Stars!
"Say Cheese! celebrates the joy of encouraging young children to follow their interests. Brooke Vitale has done a great job relating a simple story but one that will be instantly recognizable to parents of young children. Kids are often intrigued by objects which adults dismiss as useless. I loved the way Sammy's mom gives him the freedom to explore an item that seems fresh and new to him. Many kids may be unfamiliar with an old point-and-shoot camera and may ask their parents or grandparents if they have a camera like this lying around for them to use. The illustrations by GamePak Studio showcase the many emotions that Sammy feels as he goes through his day. They are also filled with lots of fun details to explore. This book will encourage parents and kids to delve into drawers and closets looking for forgotten treasures." —Kristine Zimmerman, Readers' Favorite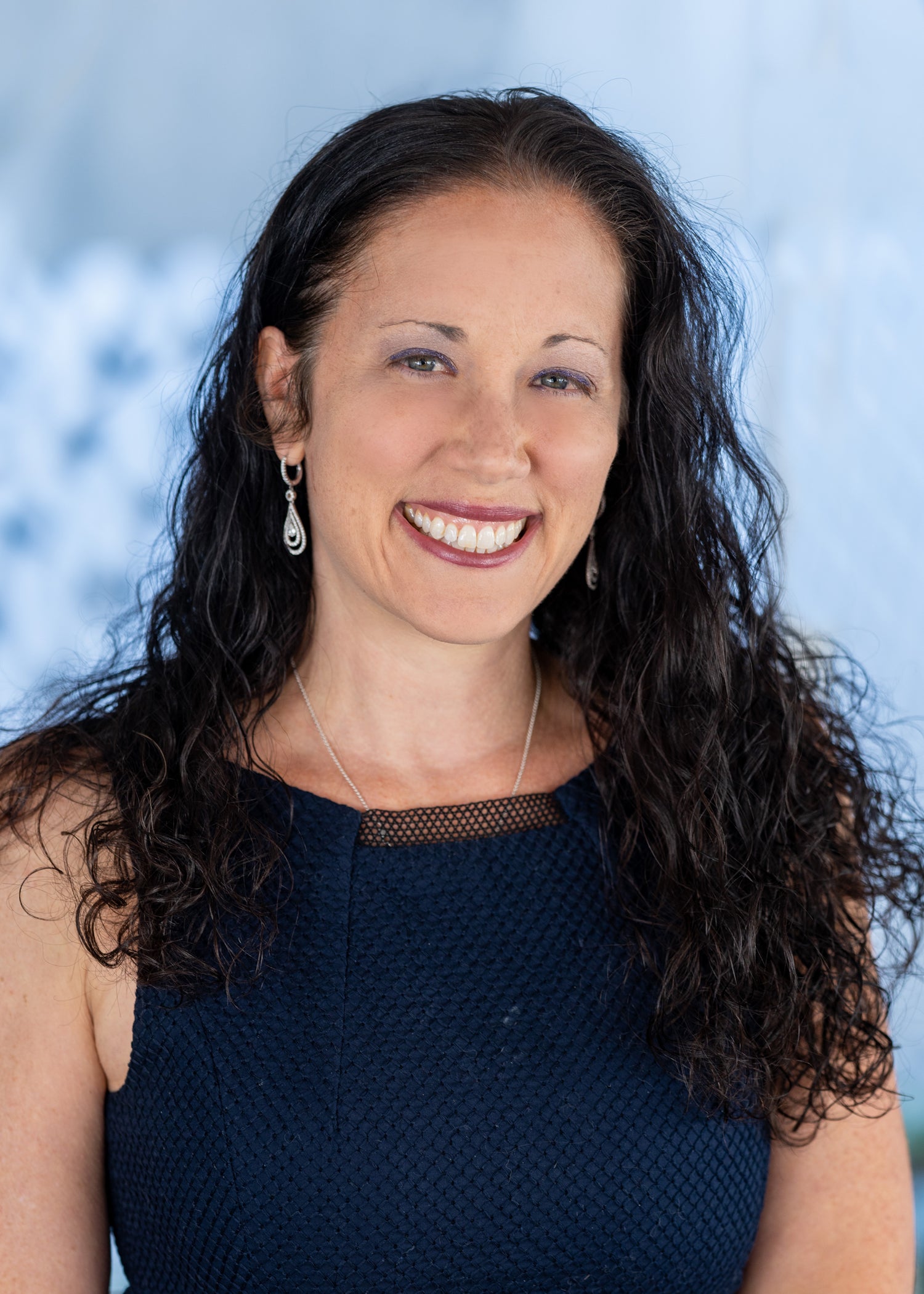 About the Author
Brooke Vitale is a children's book editor, author, and proud founder of Charge Mommy Books. Over the course of her 15+ years at top New York publishers, Brooke Vitale has edited thousands of books, including best-selling titles Hide-and-Hug Olaf and Olaf's Night Before Christmas. Today, Brooke works as a freelance children's book editor and runs brookevitale.com, a website dedicated to helping aspiring authors navigate the publishing and self-publishing industry. Since beginning her freelance career, Brooke has helped more than 1,000 authors achieve their dream of publishing a book.
But Brooke is also a prolific writer in her own right. She has worked with top children's book publishers including Penguin Random House, Scholastic, HarperCollins, and Disney Book Group to publish more than a hundred books, including The Magic Is in You, The Mandalorian: A Clan of Two, Goonies: An Illustrated Classic. All told, Brooke's books have sold over 500,000 copies and climbing.
Brooke lives in Connecticut. When she is not writing or editing she can be found playing Charge Mommy in the backyard with her two young sons.
Beautiful
This book was beautifully illustrated. Truly authentic life experience.
Absolutely LOVE!
What a tender and touching story!!! Such gorgeous illustrations and a sure to smile, precious book for all moms!
So sweet!
We loved this book! The storyline is incredibly sweet and can be enjoyed by parents and kids alike. It would make a great gift for new moms as well!
Adorable!
Brooke came to my son's preschool for an Author Visit, and we were delighted to be able to buy a signed copy of her book, "Say Cheese!". The plot is very relatable, since my son likes to play with my very old iPhone. Thank you, Brooke, for sharing your love of reading and writing with Stamford Public Schools!
Sweetest Book!
We loved this book! Kids ask to read it everyday and I'm more than happy to, which is important! The ending really got me! I had tears in my eyes and the biggest smile! Such a sweet, beautifully written story about mommy & son! Definitely a new addition to our top favorites!