Hardcover | 32 Pages | 8.5" x 11"
Regular price
$18.99 USD
Sale price
$14.95 USD
Unit price
per
Sale
Coming Soon
The snow is falling, crisp and white
But something's hiding out of sight . . .
When snow falls in the city, it leaves a peaceful blanket of white. But as the city starts to wake up, that white soon gets stomped and tromped all down. Join in the fun of a snowy day in the city, from snowball fights and snowmen to snow forts and sledding. But beware. City snow isn't as peaceful as it seems, and surprises wait at every turn!
Autograph Available

Let us know who you want the book autographed to on the cart page.
Printed in the United States

All Charge Mommy Books are printed in the United States of America
Dedicated to Literacy

10% of net profits donated to literacy initiatives
Share
View full details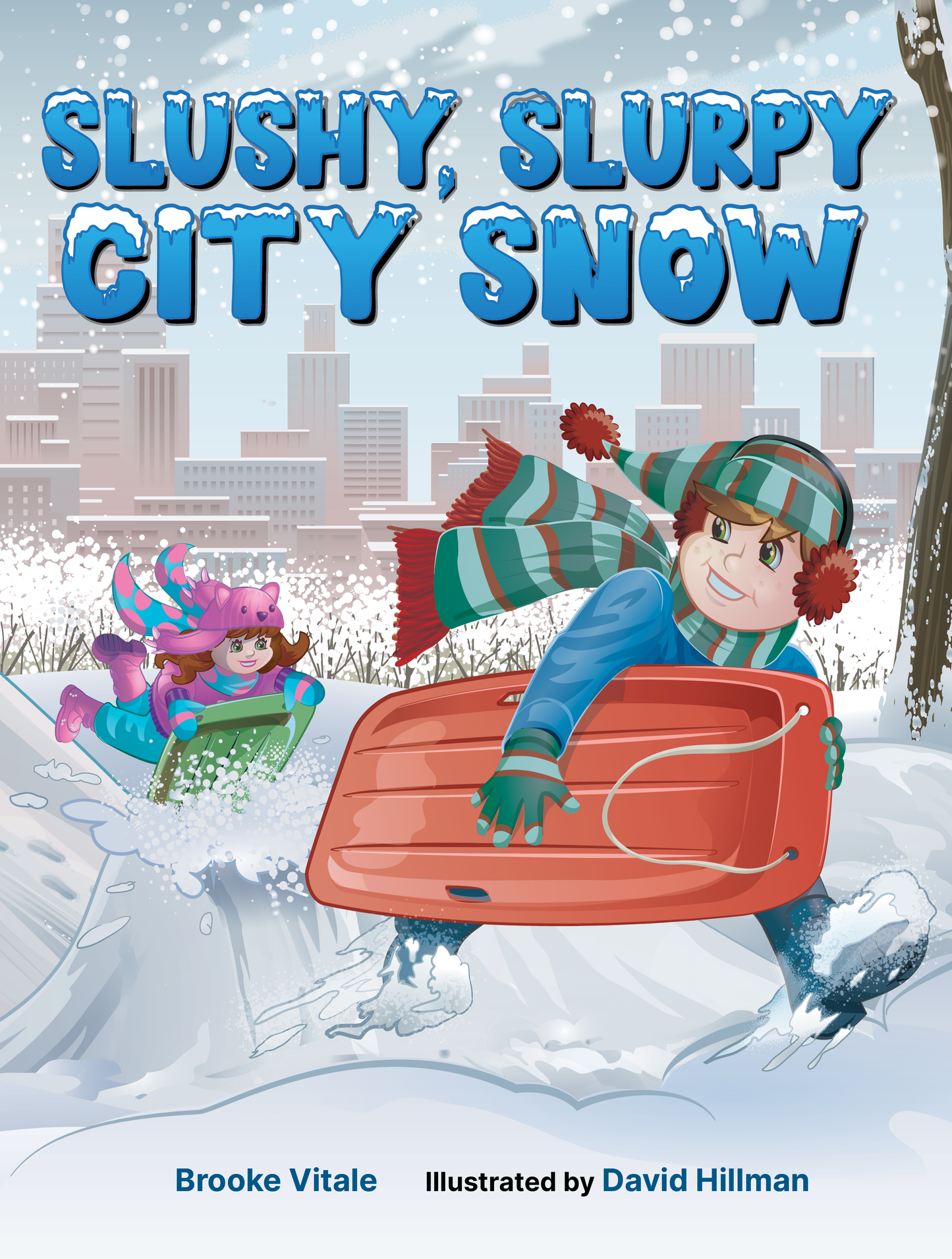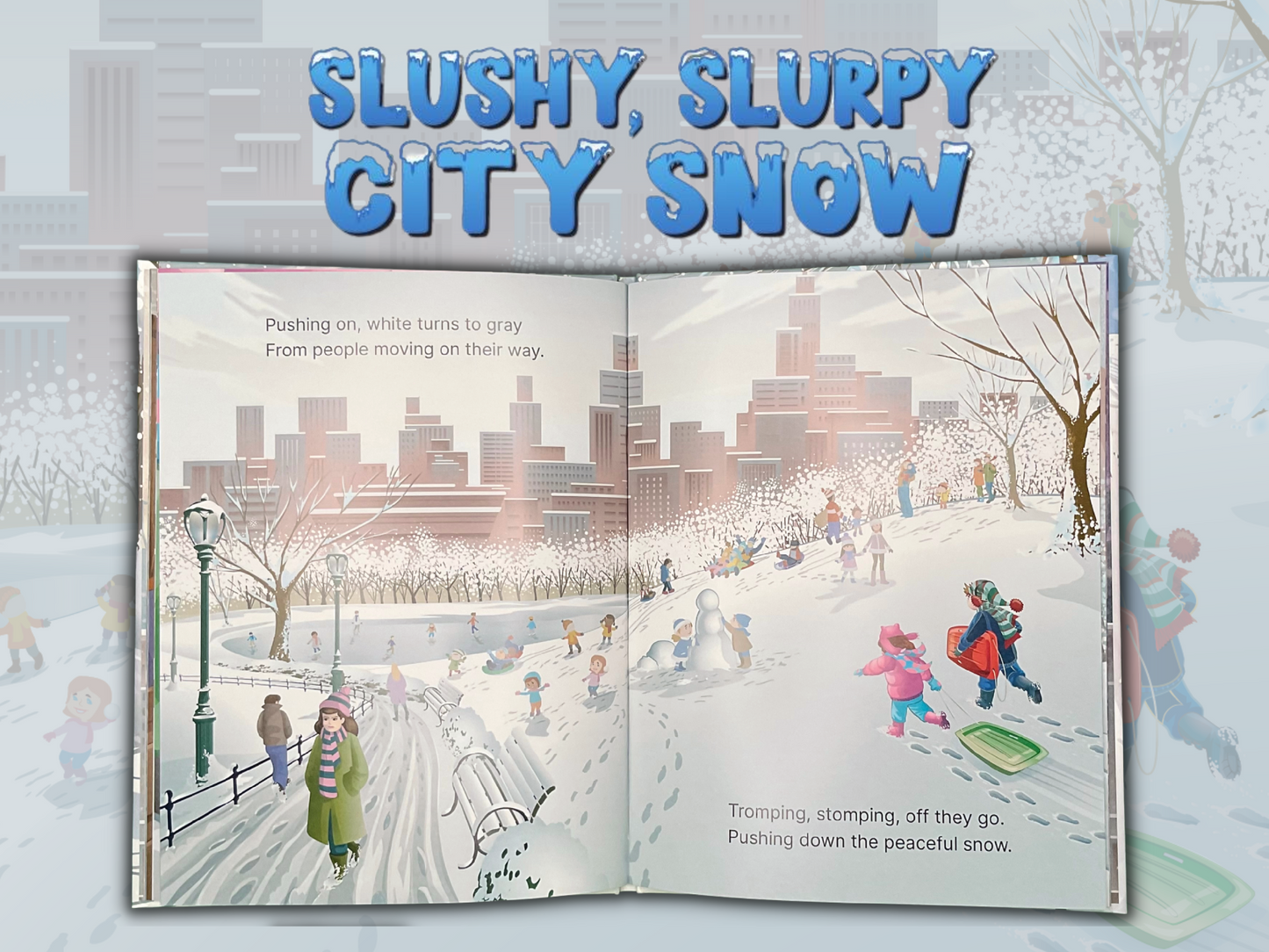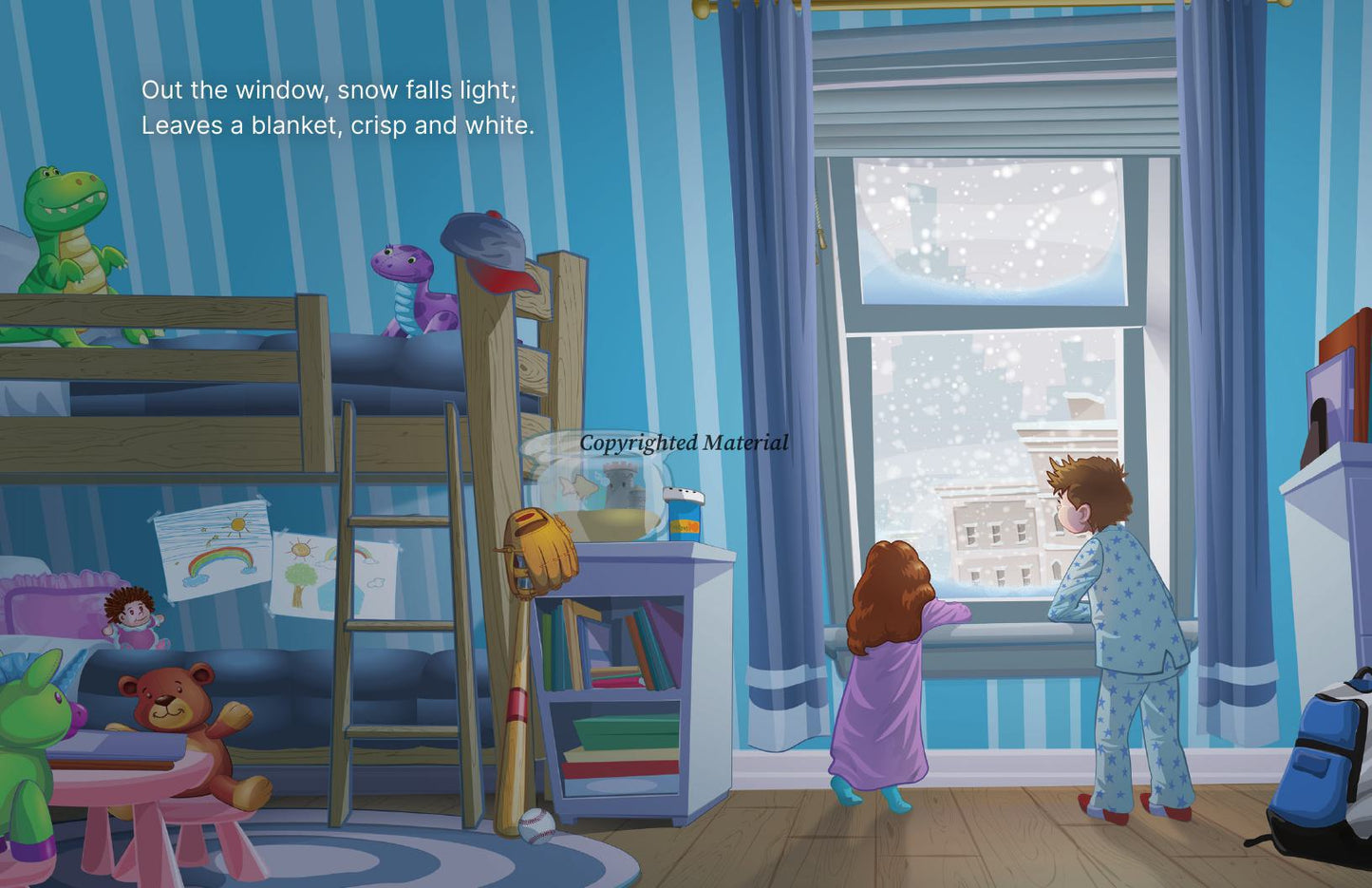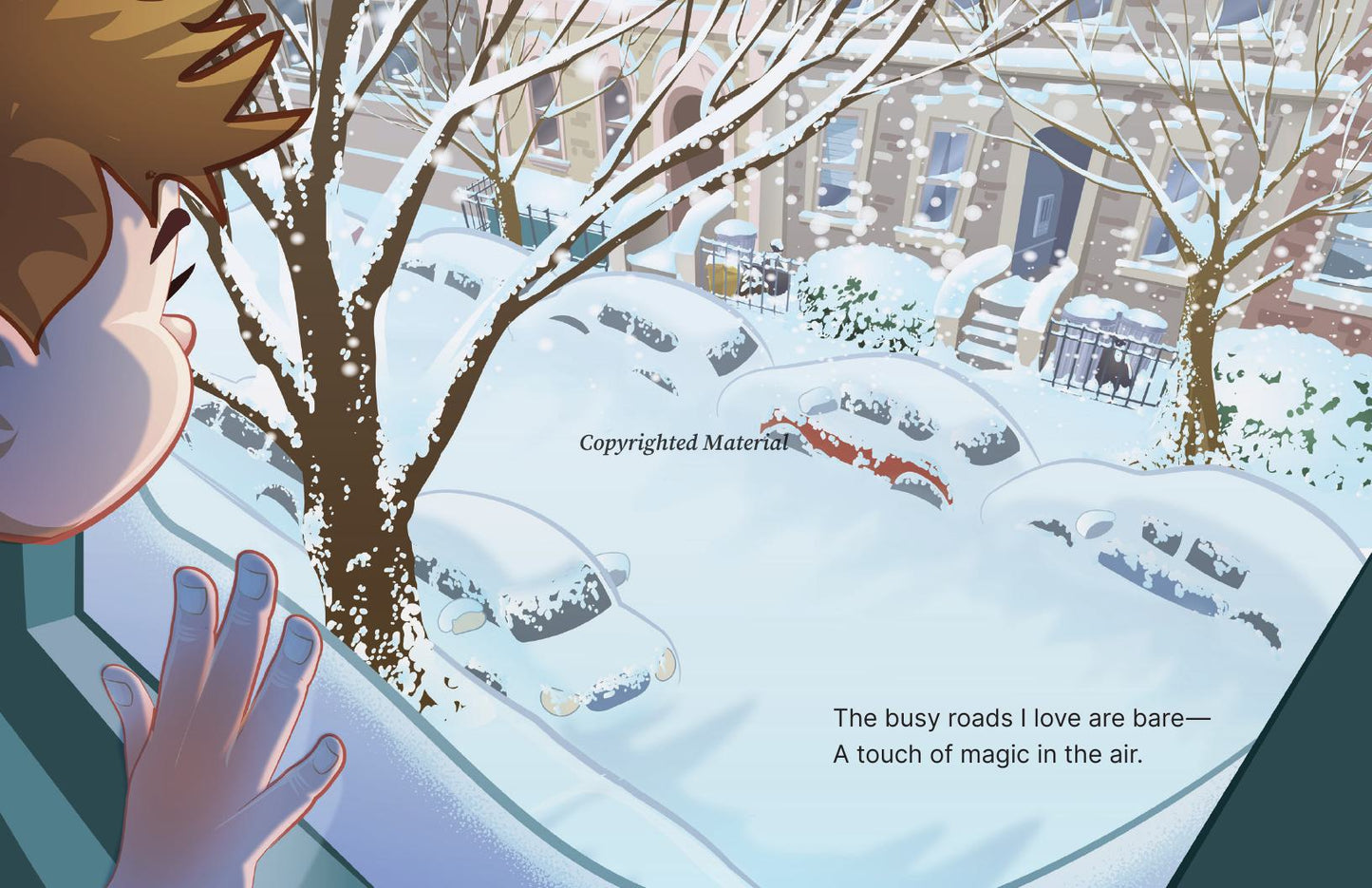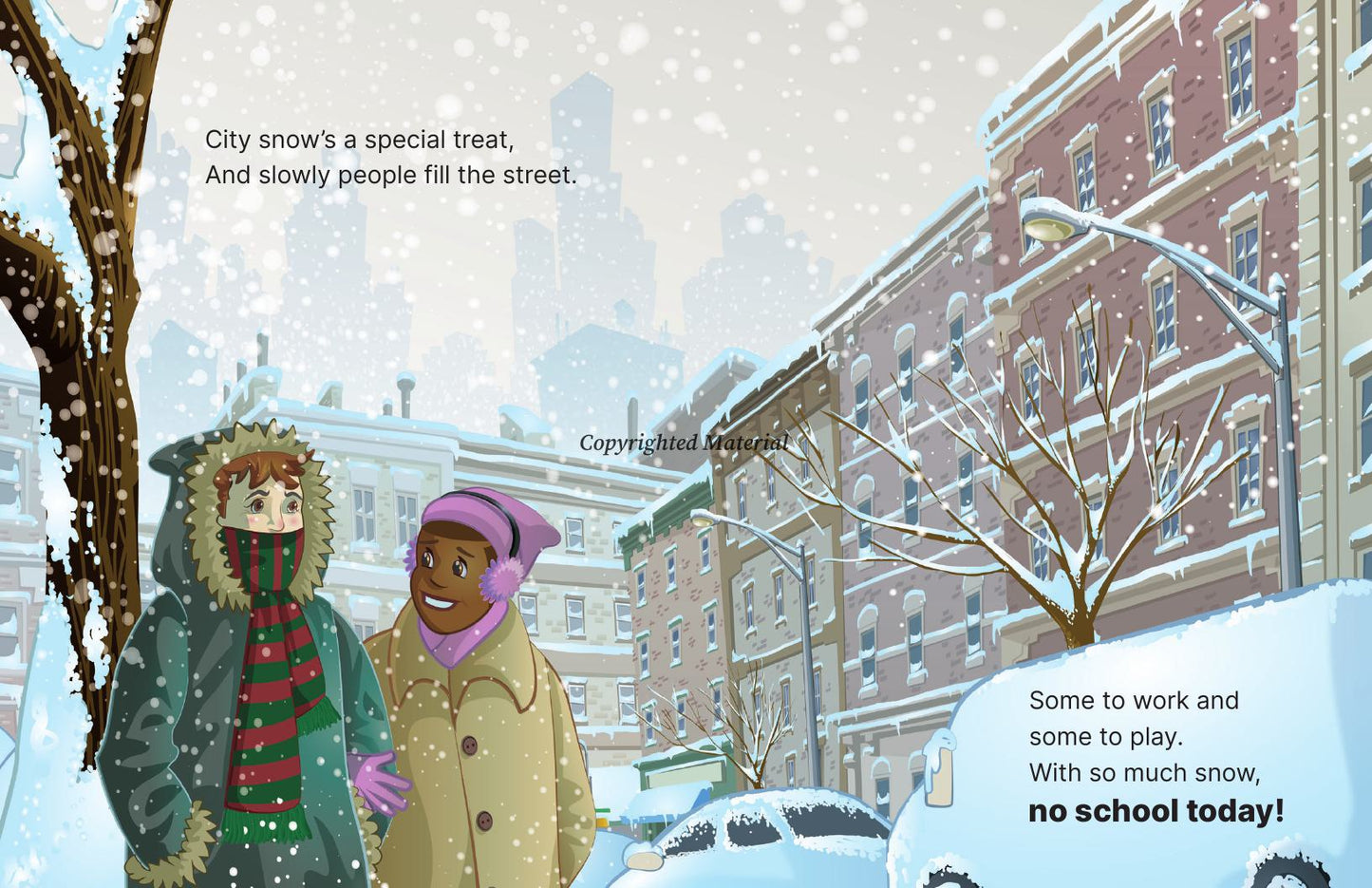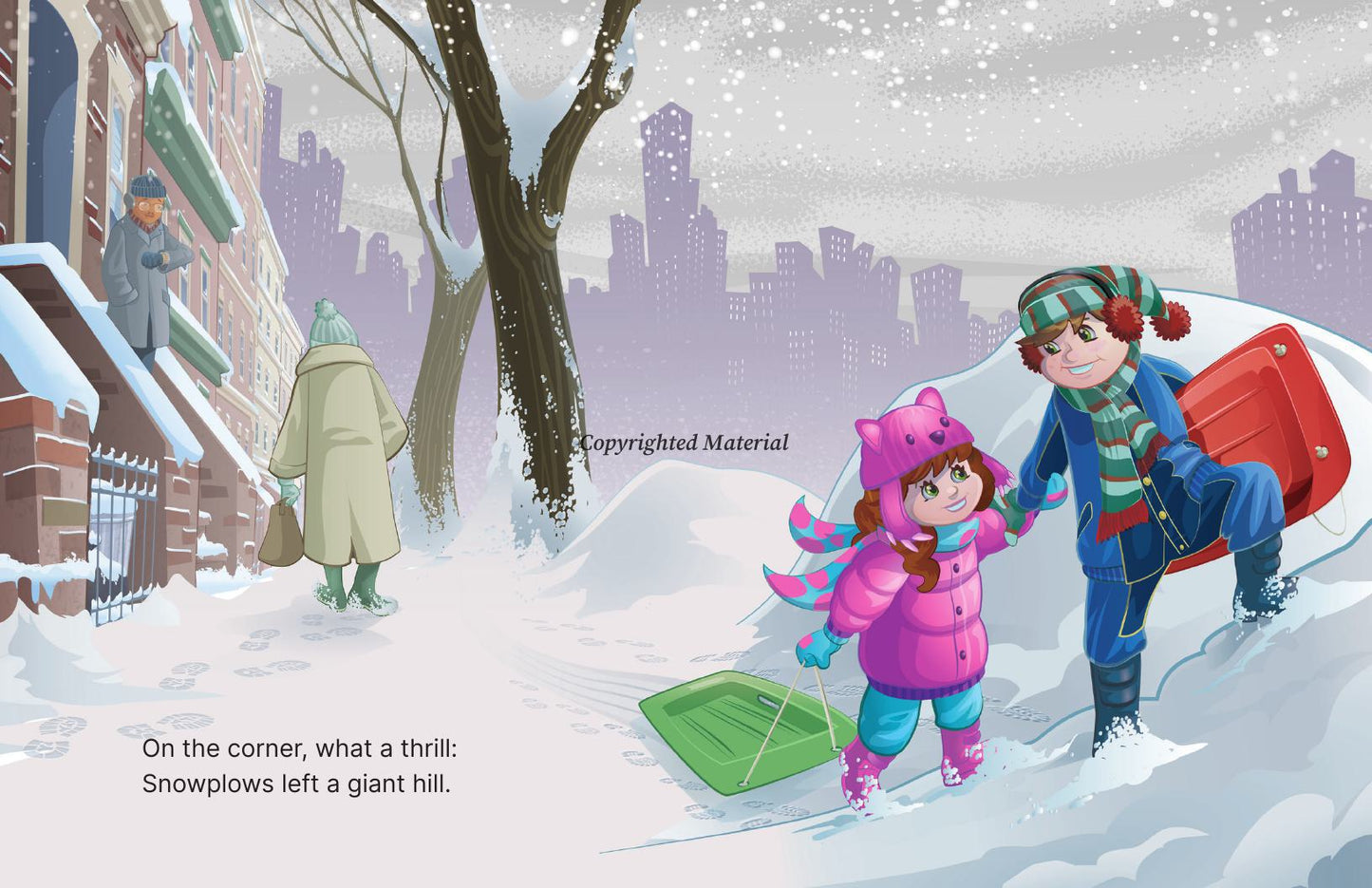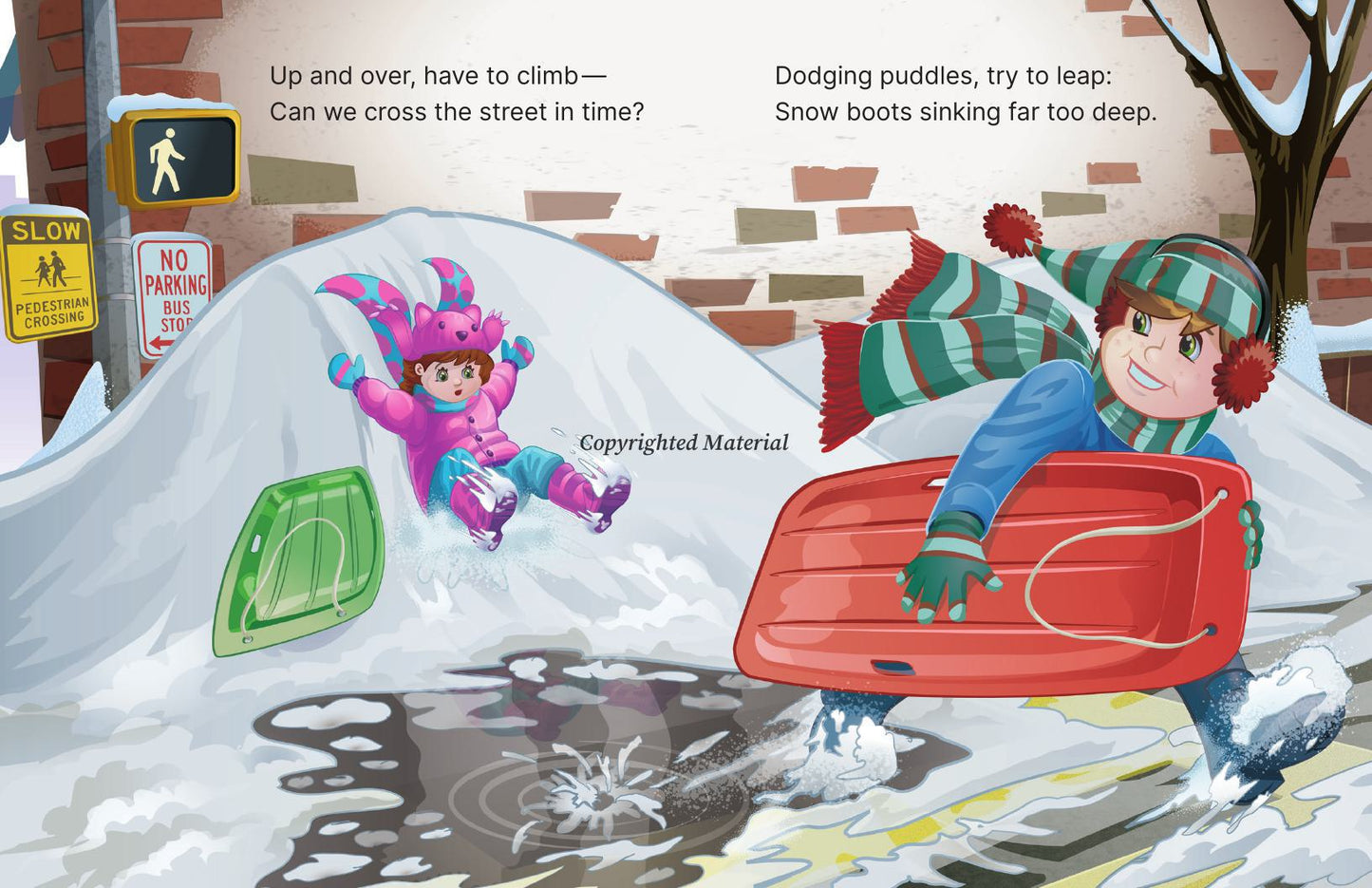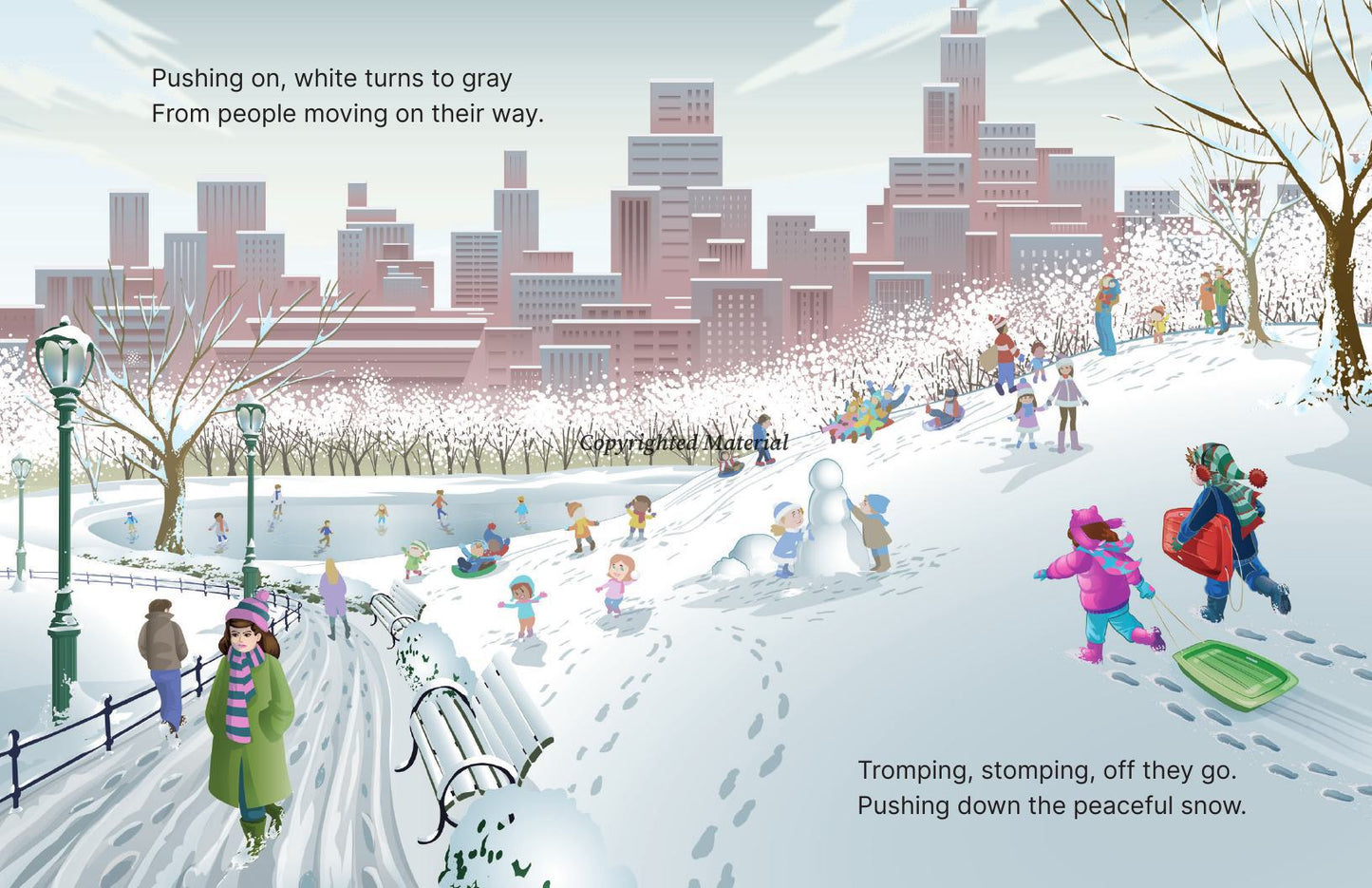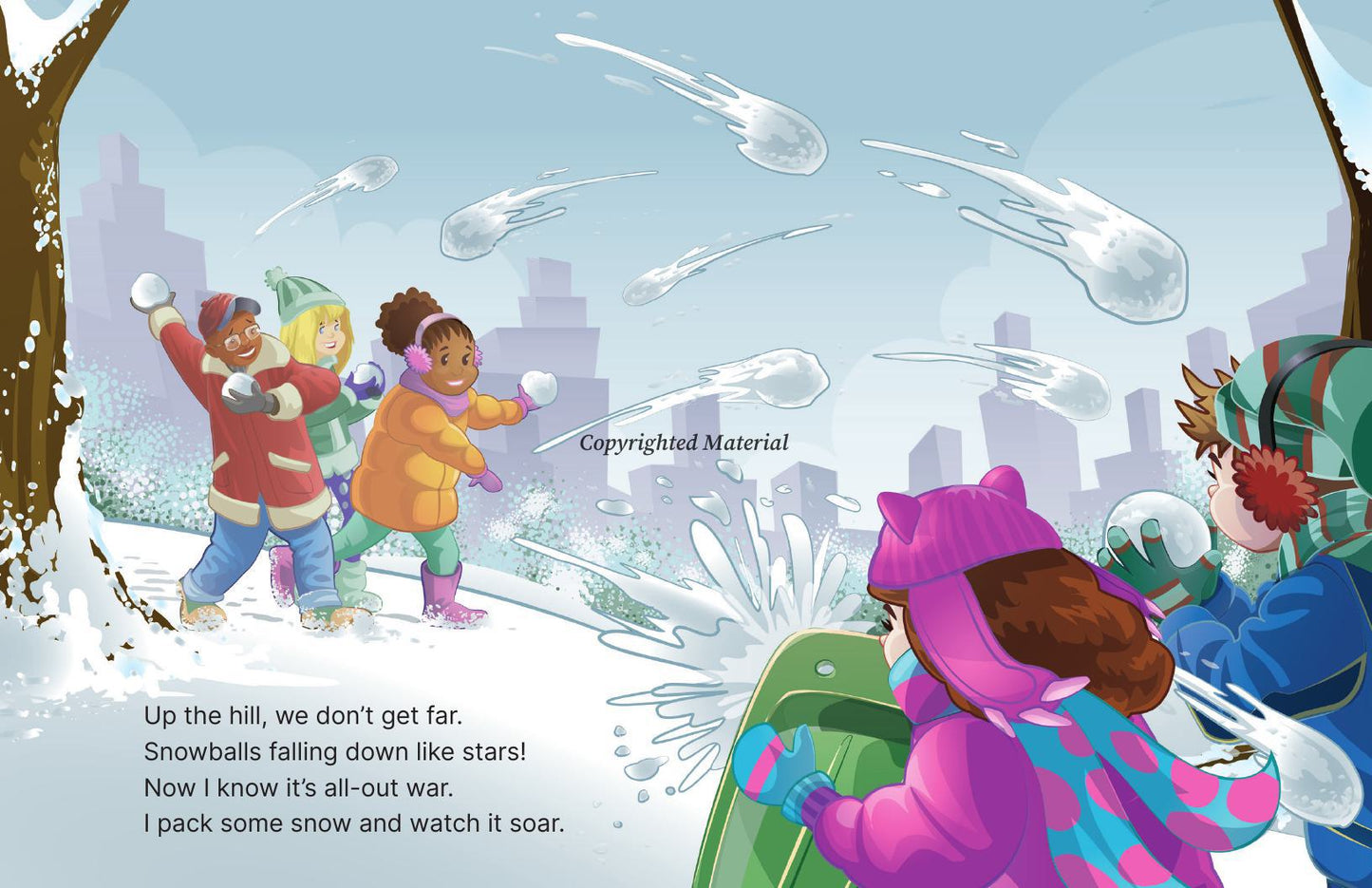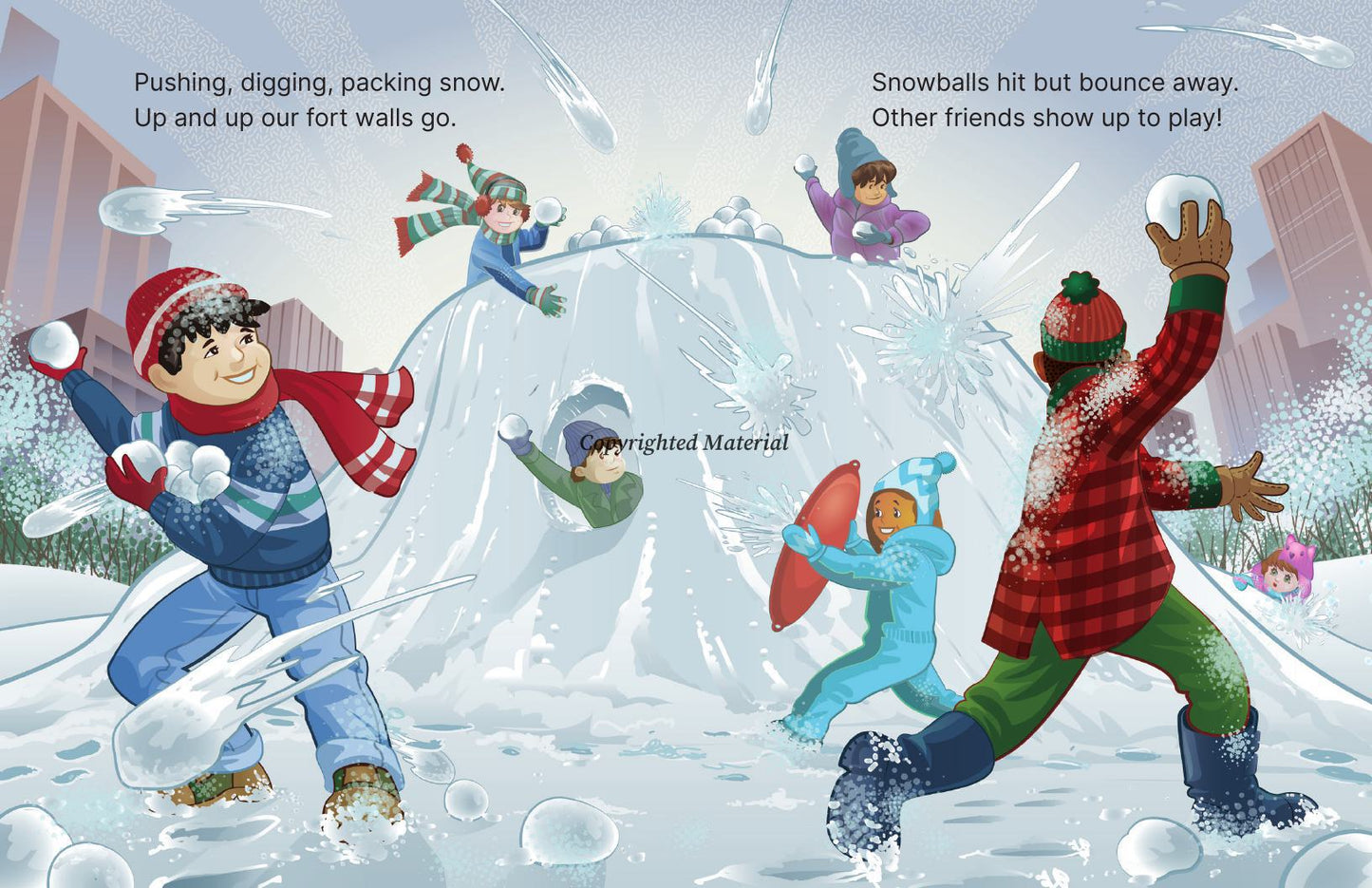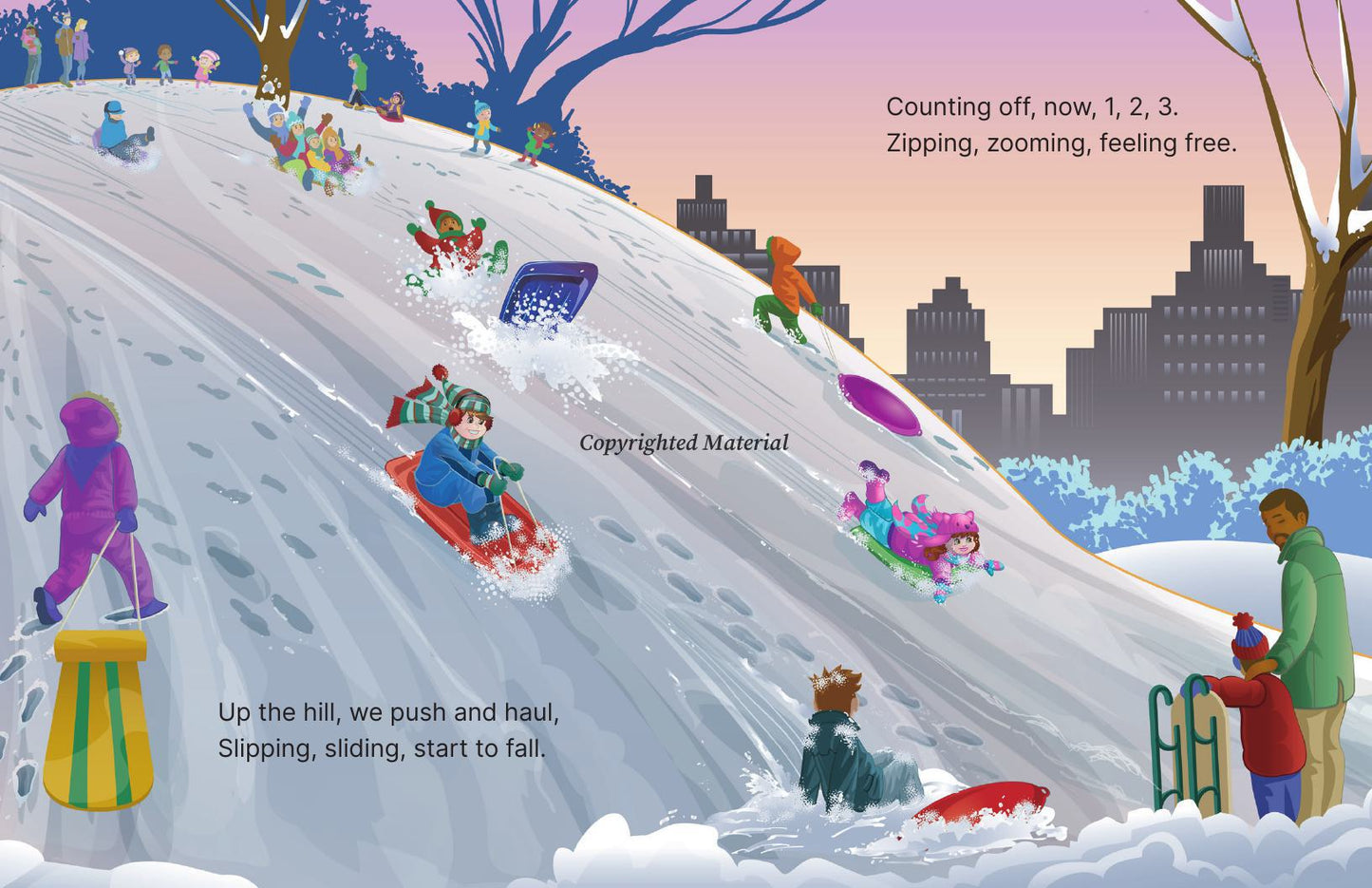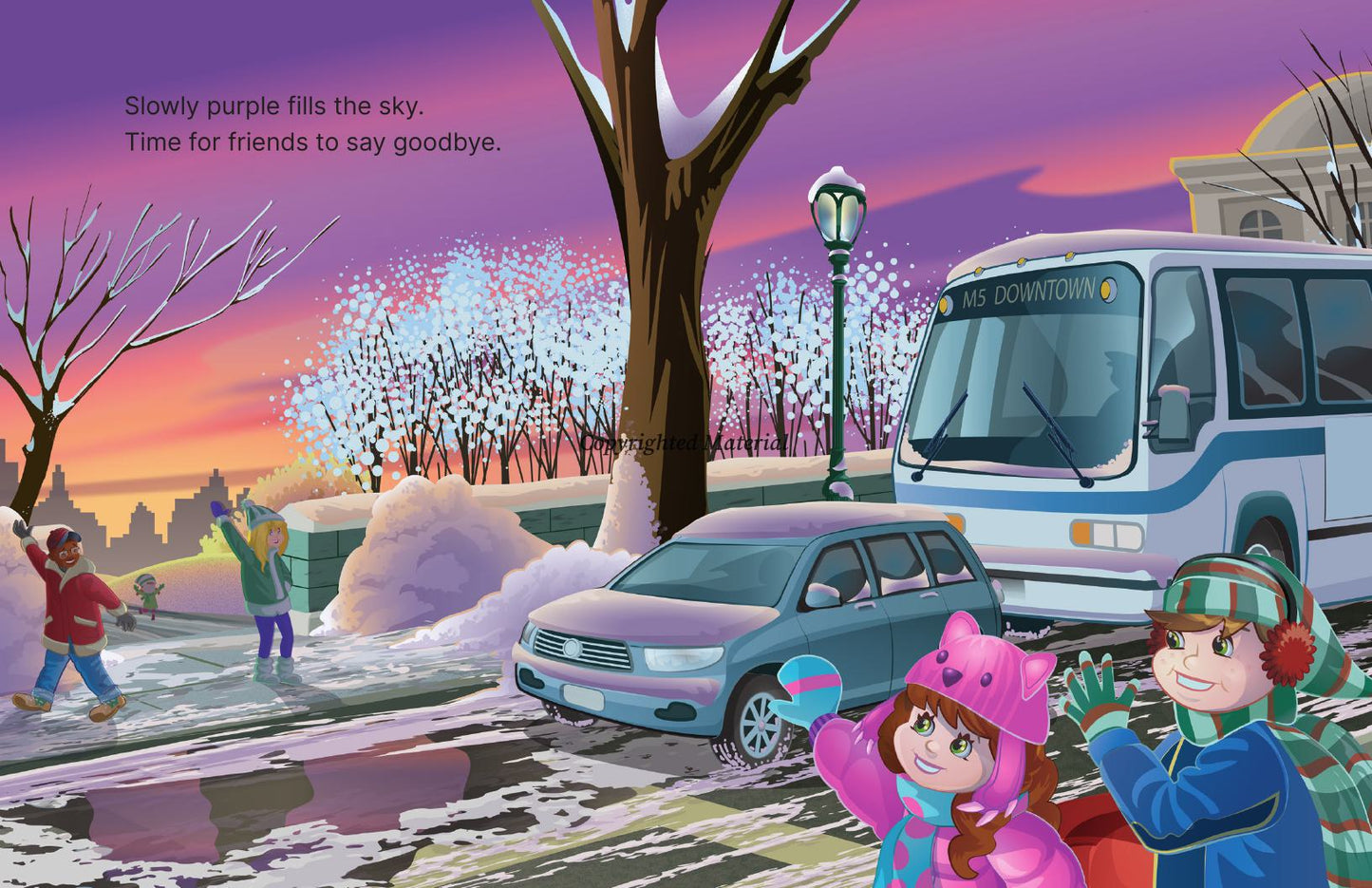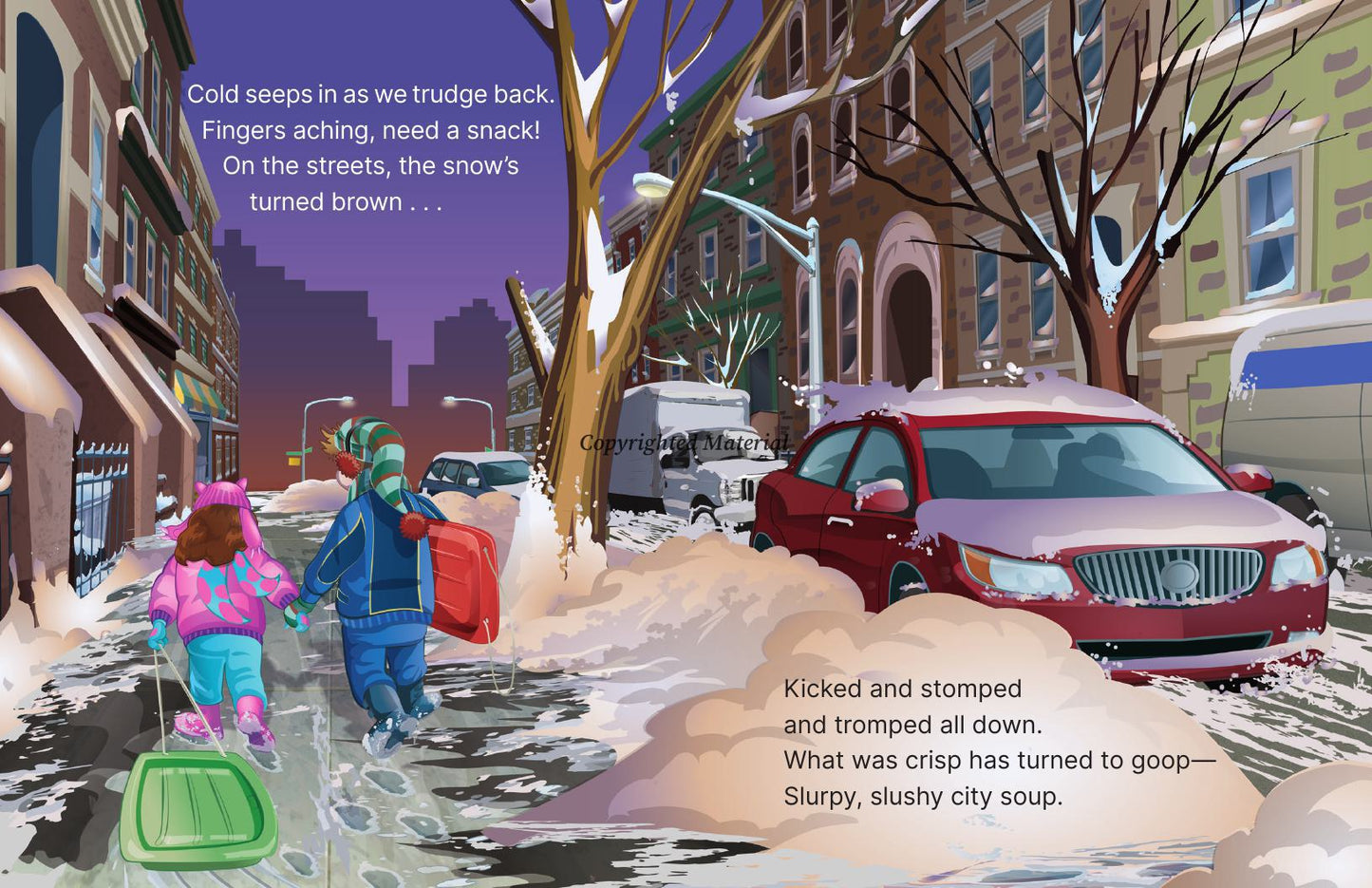 Slushy, Slurpy City Snow Author Read-Along
Readers' Favorite Gives Slushy 5 Stars!
Review

Snow days are a cherished part of every school kid's life. In Brooke Vitale's Slushy, Slurpy City Snow, we join two kids ready for a fun-filled day in the snow.

What makes Brooke Vitale's story different is that it focuses on enjoying a snow day in the city. The children must navigate the busy streets filled with traffic and people. Due to all the activity in the city, the nature of the snow changes quickly from pristine to gray to slushy brown. Vitale's rhymes flow effortlessly and make for a great read-aloud. David Hillman's illustrations are full of action, color, and detail. I love how they transition from the untouched snow-covered streets in the morning to the partially melted snow on the streets and piles of brown snow in the evening. Slushy, Slurpy City Snow will be welcomed by those experiencing a snow day or just hoping for a snow day soon!
Charge into Reading Decodable Reading System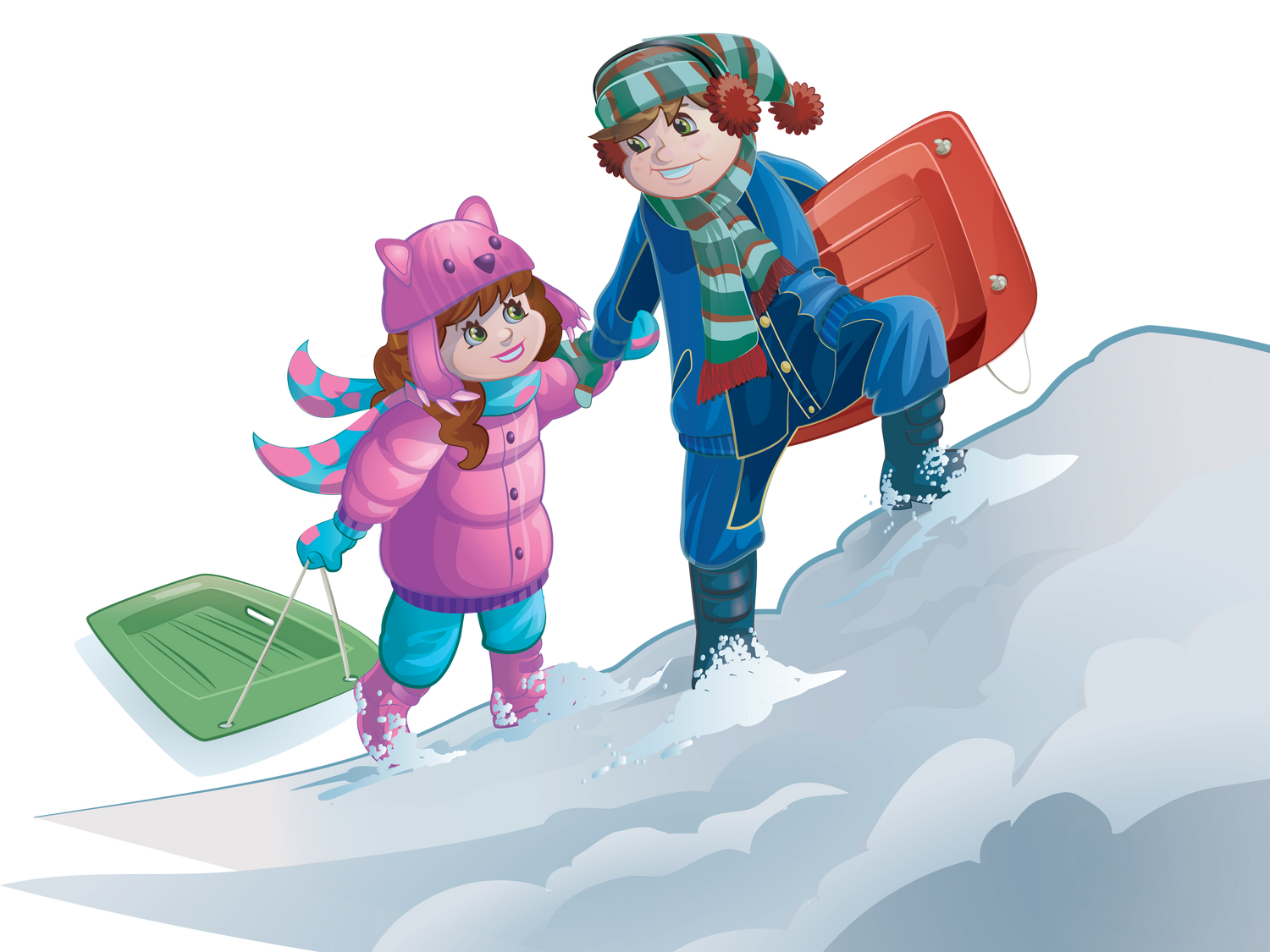 Get ready for adventure!
Navigating city snow is an adventure! From hills left behind by snowplows to icy puddles hiding where you least expect them, get ready for a fun-and adventure-filled trek through the city, where surprises wait at every turn!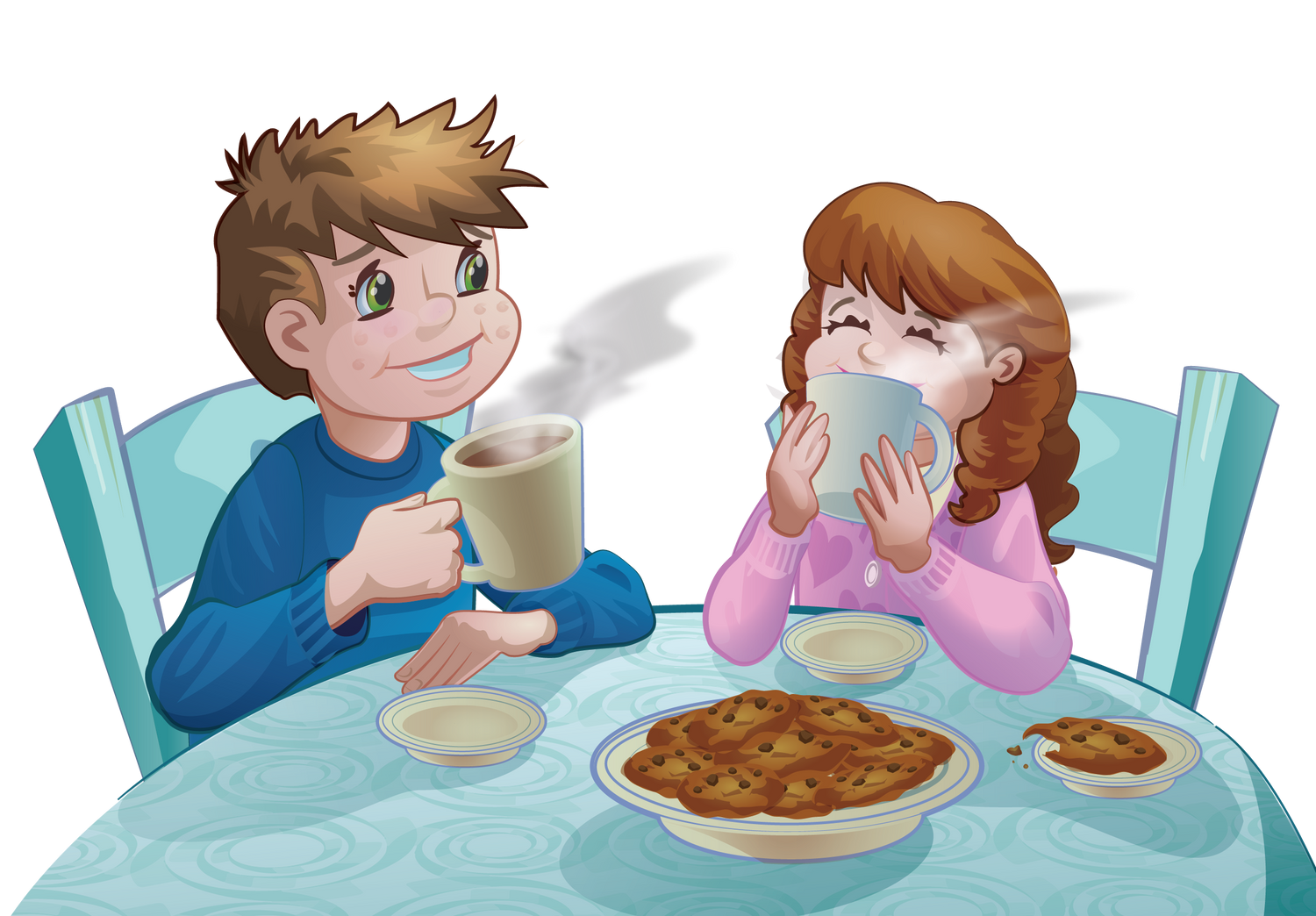 Celebrate creativity!
For most kids, a snow day is a rite of passage. No school and a full day of fun. Could it get any better?
From sledding and snowboarding to snowball fights and building snowmen, this snowy story is sure to leave kids clamoring for their next snow day! But of course, no snowy day is really complete without a nice cup of hot cocoa!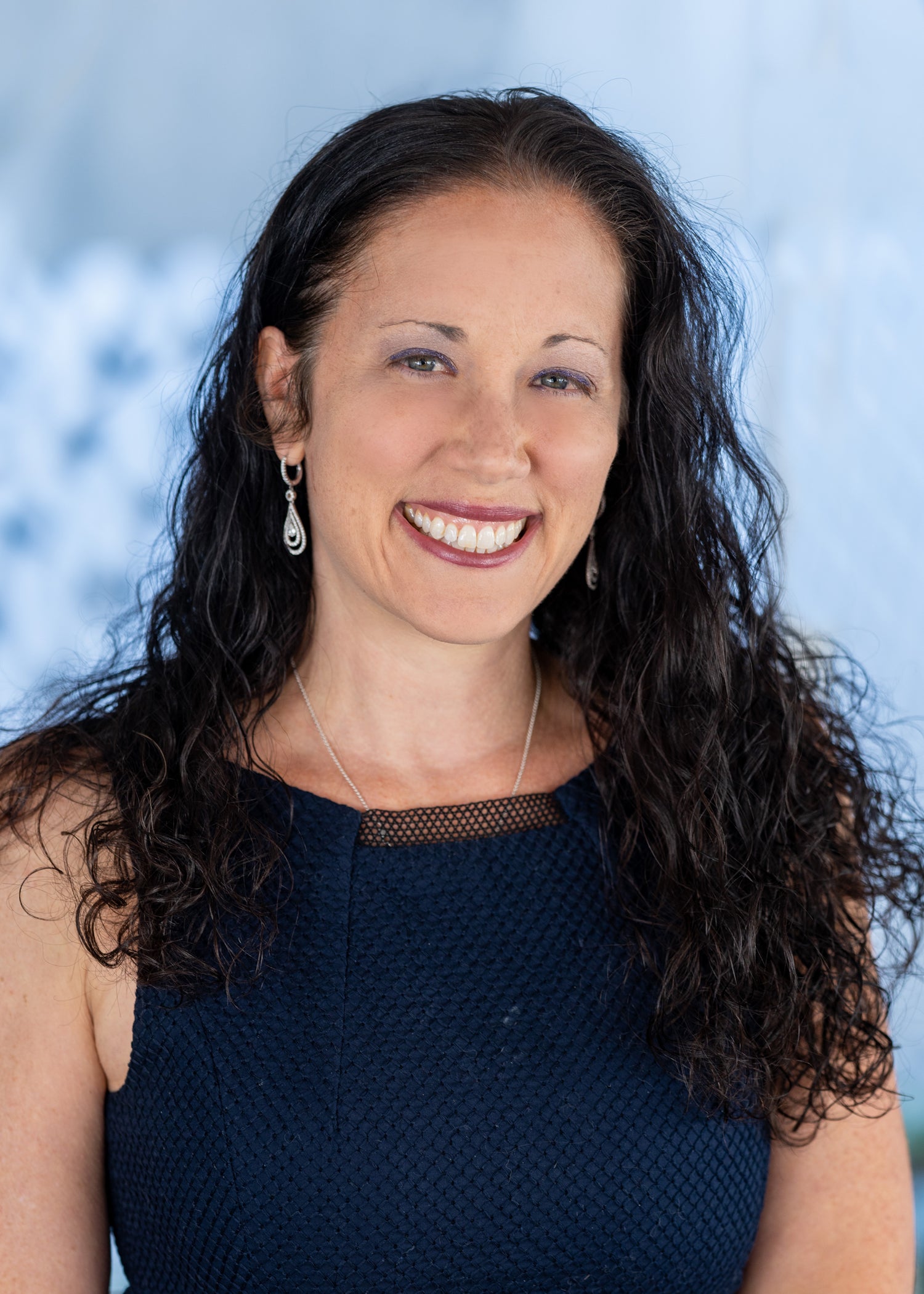 About the Author
Brooke Vitale is a children's book editor, author, and proud founder of Charge Mommy Books. Over the course of her 15+ years at top New York publishers, Brooke Vitale has edited thousands of books, including best-selling titles Hide-and-Hug Olaf and Olaf's Night Before Christmas. Today, Brooke works as a freelance children's book editor and runs brookevitale.com, a website dedicated to helping aspiring authors navigate the publishing and self-publishing industry. Since beginning her freelance career, Brooke has helped more than 1,000 authors achieve their dream of publishing a book.
But Brooke is also a prolific writer in her own right. She has worked with top children's book publishers including Penguin Random House, Scholastic, HarperCollins, and Disney Book Group to publish more than a hundred books, including The Magic Is in You, The Mandalorian: A Clan of Two, Goonies: An Illustrated Classic. All told, Brooke's books have sold over 500,000 copies and climbing.
Brooke lives in Connecticut. When she is not writing or editing she can be found playing Charge Mommy in the backyard with her two young sons.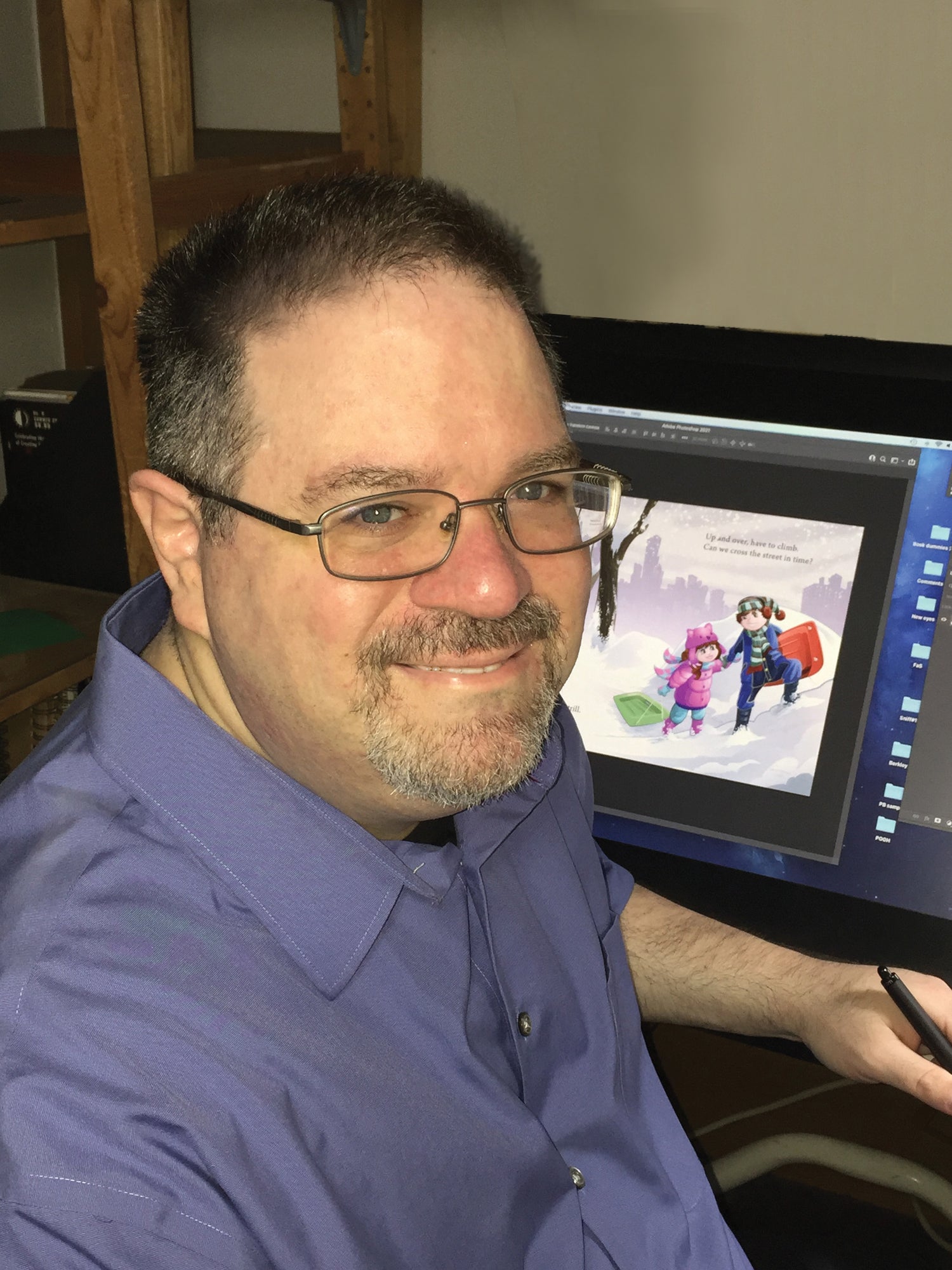 About the Ilustrator
Picking up a pencil at the age of six and with nobody having the good sense to stop him, David Hillman just kept right on drawing.
David became a professional illustrator right after high school, working in such fields as comic books, storyboards, and licensing. But David's true calling was picture book illustration and writing, and he decided that was how he wanted to continue his creative journey.
David lives in NYC and enjoys sitting in the park with his lovey wife, Ann.
Fun and educational book about snow!
I bought this for my 4-year-old daughter because we want to take a family trip up in the snow, and we live in the desert. She's been talking to me a lot about snow lately, and I thought it would be fun to get her an educational book about it. I love how the story follows the kids on snow day, and we also learn how snow changes color. It was beautifully illustrated and well-written. I highly recommend it!
Snow Day Fun!
It's a wonderful book with beautiful illustrations. My kids love the rhyme and they love talking about all the things they are going to do when they have a snow day.
NYC SNOW DAY!
I lived in NYC for years and this book does an amazing job of capturing a NYC snow day. It is a timeless story that follows two children as they experience all the fun and adventure of a snowy day in NYC. The illustrations are beautiful and give a true representation of a snowy day in New York City. The rhyme is spot on! So happy we found this.
A fun book about snow day adventures with great rhyming! Beautiful illustrations!
My kindergarten class loves it
I met Brooke at a Holiday Fair and as soon as I saw this book I knew it was perfect for my class. The kids love the illustrations and storyline because they all love sledding, snowball fights, and snowmen. The rhyme is really well done which makes it great for read aloud.